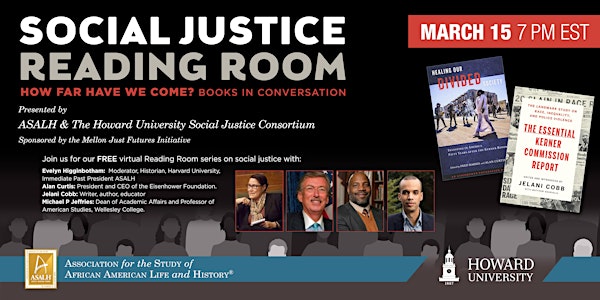 ASALH/Howard University SJC's Social Justice Reading Room: Justice Deferred
ASALH x Howard Univ. Social Justice Consortium present our latest series, Social Justice Reading Rooms. Sponsored by Mellon Just Futures.
About this event
Join ASALH for our second installment of our virtual Reading Room series on social justice. A collaborative effort presented by ASALH & the Howard University Social Justice Consortium, hear from authors of Healing Our Divided Society and The Essential Kerner Commission Report, Alan Curtis and Jelani Cobb, along with Michael P. Jeffries of Wellesley College. Moderated by Dr. Evelyn Brooks Higginbotham, former president of ASALH.