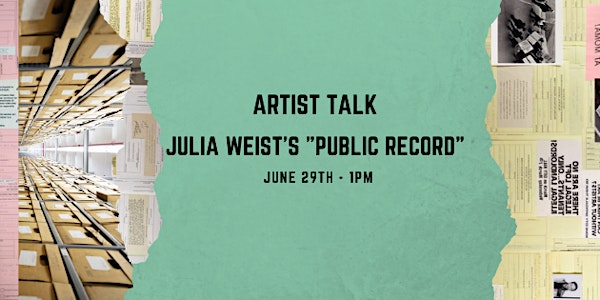 Artist Talk: Julia Weist's "Public Record" (Lunch and Learn Series)
Julia Weist rethinks the role of public art and, with it, what the public offers artists.
About this event
Join us each month for our Lunch and Learn Series - an intimate conversation with agency staff and special guests on the collections of the Municipal Archives and Library, as well as the history of New York City.
This month, experience how visual artist Julia Weist utilized the collections of the Municipal Archives to create "Public Record" - a photographic series that explores the government's relationship with artists over the last century. Weist will explain how Public Record developed from a research-based project drawing on the city's collections to a public artwork sited within the Archive itself.
About the Artist:
Julia Weist is a visual artist who explores how the process of record-keeping reveals crucial social truths around shared systems of knowledge and power. Her work is in the permanent collection of the Museum of Modern Art, the Brooklyn Museum and the MIT List Visual Art Center, and the City of New York among other collections.
Zoom link will be shared before the event.
For more information, please visit: http://work.deaccession.org/.
Q & A
Please feel free to share this invite!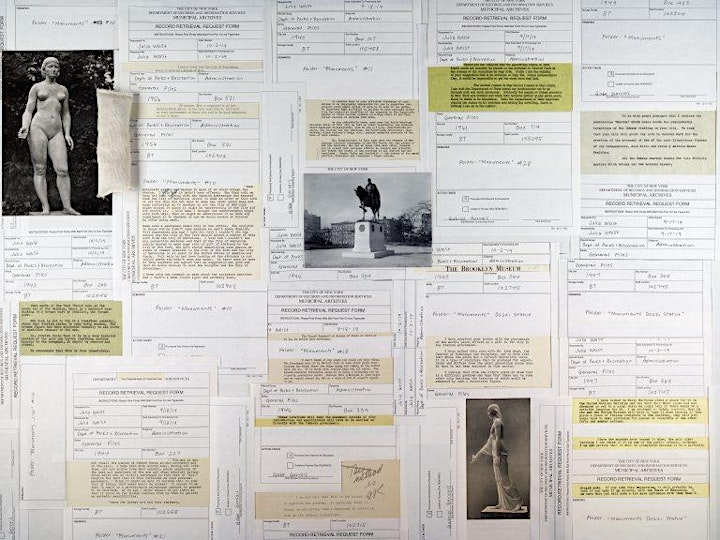 Public Record is a public artwork in New York City comprised of artist-created government records. The work is subject to laws and protocols that define public access to official municipal materials. The project was commissioned by the NYC Department of Cultural Affairs and the Department of Records and Information Services, who named me Public Artist in Residence in 2019.