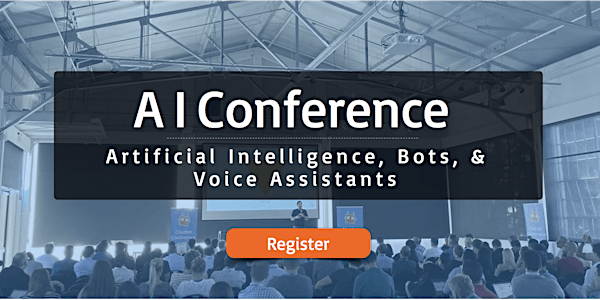 Artificial Intelligence Conference
AI Conference is a premier conference for Artificial Intelligence, Voice Skills, and Bots. Discover latest and Network with experts.
Date and time
April 28, 2020 · 8:30am - April 29, 2020 · 4:30am EDT
Location
New York 1216 5th ave New York, NY 10029
About this event
AI Conference 2020: AI, Voice & Bots
If you could ask Google, IBM Watson, Amazon, Rasa anything about AI, Bots & Voice what would you ask?
Discover how Enterprises are using AI and Voice to increase efficiency. We will explore latest trends, use cases, and get a behind the scene look at what is working best and how you can apply it in at your company.
Learn the latest technology from market leaders.
We features speakers from many of the leaders in the space such as Google, Facebook, Amazon, Rasa, IBM, Salesforce, Intuit, Walmart, and many more.
This is our 4th annual Conference.
2 Day Event
The Goal of Day 1 is to give you an overall understanding of the AI space, to discover the best business application that are increasing productivity and efficiency and to do deep dives in these areas.
We aim to answer the most pressing questions such as 'what is possible given the current state of AI & NLP ?', 'what are the best use cases'?, 'what is the best way for Enterprises to get started?' and many more.
The deep dives will focus the latest in AI/NLP/NLU (Natural Language Processing/Understanding) and Design. Additionally, we will do deep dives in in the most promising areas of the AI space such as AI Voice, AI in Customer Service, B2E, AI in Marketing, AI in RPAs.
We end day one with our Zero to Launch Panel which will try to bring all of the insights of the day into a coherent strategy on best practices of launching an AI Bot.
By the end of day one, you will have a greater overall understanding of where we are in the tech cycle , what use cases are most effective, how to leverage what is currently working and bring it into the world and insight of what is next!
Goal of Day: Get a DialogFlow Certificate in our Workshop
On Day 2, we will take all of our insights and discoveries from day one and you will build a customer journey chatbot using DialogFlow.
Your bot will be able to answer 10 FAQ questions, have a great on-boarding experience and a number of fall backs. You will learn how to design and develop a bot using Dialogflow and deploy it to a website, sms, messaging channel or voice.
By the end of the workshop, you will have a bot that can help your company generate more leads and even answer a few of the most commonly asked questions and you will earn a Level 1 Certificate in Dialogflow.
Deep Dives:
Artificial Intelligence & NLP: ​Latest on NLP, NLU, NLG & AI for Bots and Voice Skills.
AI Customer Service: Exploring how Enterprises are using bots in Customer Service to increase customer satisfaction and decrease costs.
AI Voice & Virtual Assistants: Latest on Voice from Google Home, Alexa, & Siri.
AI in Market Automation: Latest on how Enterprises are generating leads and sales using Bots.
AI in backend automation & RPA's: This is the biggest use cases no one is talking about! Backend bots are bots that automated tasks between employees and enterprises such as HR, password reset, employee on-boarding, document management, proof reading, and much more.
Networking
One of the biggest benefits to our conference is the people you will meet.
Our events are regularly attended by Fortune 500 companies like Google, Facebook, Walmart, Wells Fargo, Salesforce, Amazon, Target, Bank of America, Verizon, Deloitte, and many more.
No matter what type of project you're working on, or what questions you have, chances are that our speakers or someone in our audience can assist you on your journey.
Let our team know if we can help make any intros!
Conference Speakers 2019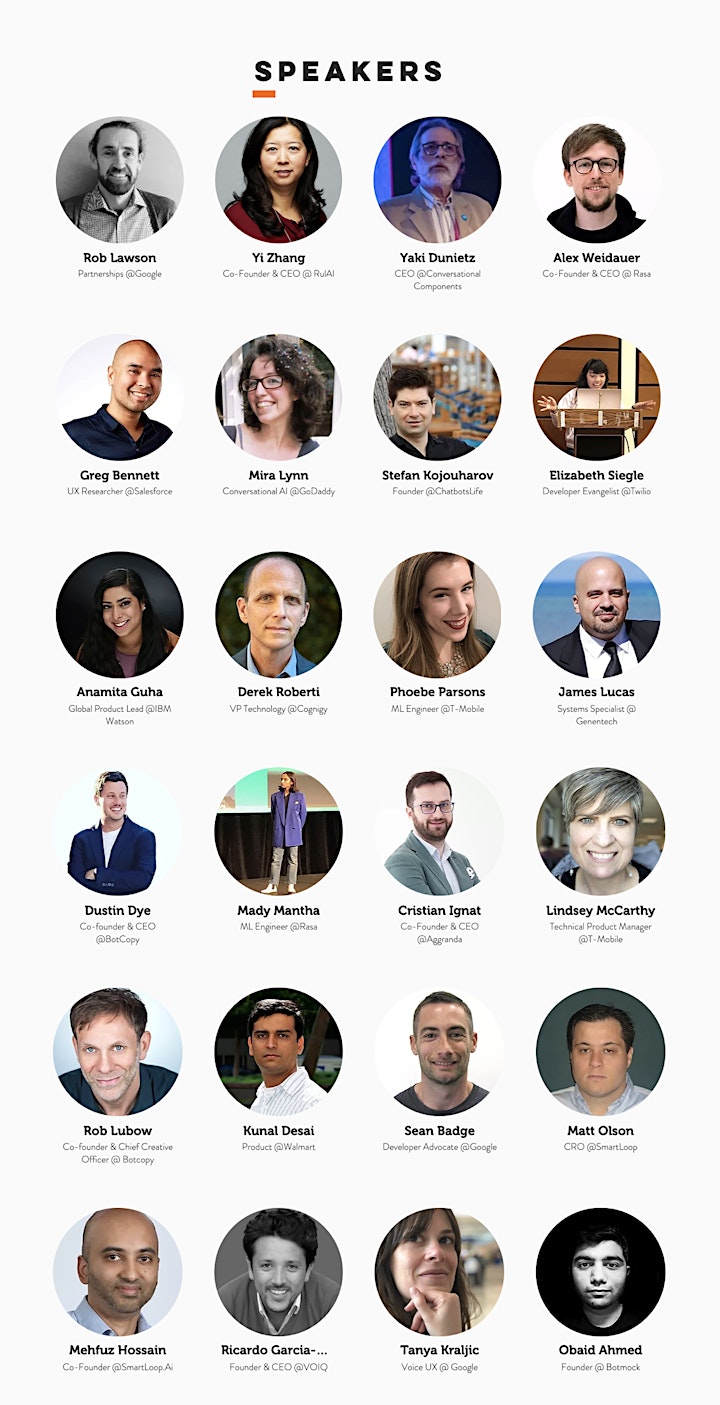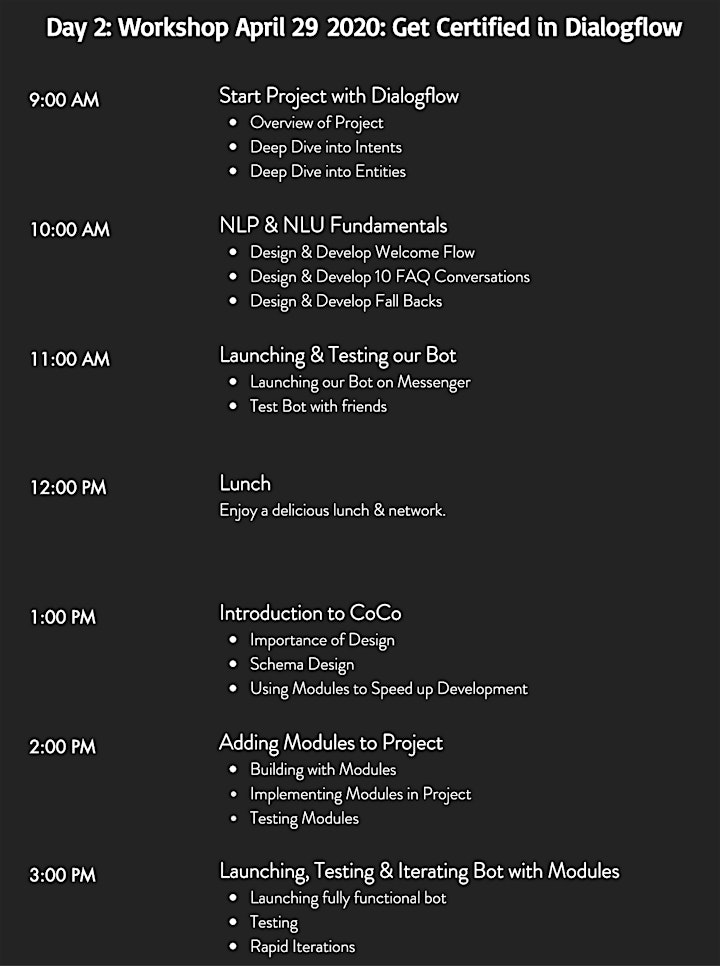 About the organizer
Chatbot's Life is one of the leading media and chabot consulting firms. We have become one of the top places to learn about Chatbots and AI online with nearly 150K views per month. We have consulted many of the most popular bot companies like Swelly, NearGroup, and OutBrain and worked with enterprise level clients, in the HR space, fintech and IOT. We love helping companies make great chatbots and we share our insights along the way.