Description
Register now for ArtChangeUS REMAP: Detroit!
Join us October 5 - 7, 2016 for ArtChangeUS REMAP: Detroit in partnership with the National Association of Latino Arts and Cultures' NALAC MI Latinx Art Summit, the Arab American National Museum, the Charles H. Wright Museum of African American History (The Wright), Complex Movements, and Creative Many. ArtChangeUS REMAP: Detroit will bring together artists and changemakers at The Wright and throughout the city to explore how communities are remapping America and transforming the arts.
This immersive convening will create synergies, intersections and exchange focused on Detroit, a U.S. city on Anishinaabe land. It is the U.S. city with the highest percentage of African Americans, the highest concentration of Arab Americans, and is located in Michigan, a state with an historic and rapidly growing Latinx presence. The legacies, creative vision, and cultural dynamism of these communities are driving innovative artistic practices and challenging all to imagine a sustainable cultural future.
Thursday October 6: ArtChangeUS REMAP: Detroit will feature a joint call given by filmmaker/writer dream hampton with visual artist Favianna Rodriguez; responses by singer Abby Dobson, cultural producer Ingrid LaFleur, Emcee/organizer BRYCE DETROIT, Performing Arts Director for the Los Angeles Department of Cultural Affairs Ben Johnson, and MSU Director of American and Indigenous Studies Dylan AT Miner; participatory arts workshops by graphic novelist Leila Abdelrazaq, Afro-futurist writer adrienne maree brown, singer Christy B. with hip hop artist Sacramento Knoxx, food justice organizers Mama Myrtle Curtis and Shane Bernardo, visual artists Elijah Ford and Ron Watters, poet Tawana Honeycomb Petty, singers Ron Ragin & Rebecca Mwase, comedian Amer Zahr, and others; performances by poet Jessica Care Moore, singer Abby Dobson, Complex Movements, and Heather Raffo; and Future Conversations with Arab American National Museum Co-Founder Ismael Ahmed, ARTS.BLACK founder Taylor Aldridge, Brooklyn Museum Community Relations Manager Suhaly Bautista-Carolina, artist/educator Michael Phillip Brown, artist Halima Cassells, Creative Industries Director Cézanne Charles, Detroit Institute of Arts VP of Learning & Interpretation Jennifer Wild Czajkowski, photographer Erik Howard, Youth Speaks ED James Kass, The Dream Unfinished Orchestra Producer Eun Lee, Allied Media Projects ED Jeanette Lee, National Alliance for Media Arts & Culture ED Wendy Levy, historian Kyle T. Mays, scholar Alesia Montgomery, Ford Foundation Program Officer of Creativity and Free Expression Margaret Morton, curator Ryan Myers-Johnson, Calarts Provost Jeannene Przyblyski, poet Michael Reyes, author Fox Rich, John F. Kennedy Center VP of Community Engagement Garth Ross, artist/activist Jackie Sumell, sound artist Sterling Toles, John F. Kennedy Center Senior VP of Artistic Planning Robert Van Leer, Robert Rauschenberg Foundation Director of Philanthropy Risë Wilson and more!
Join us in on Thursday evening for the NALAC + ArtChangeUS Reception, an evening meet and greet reception hosted at the Arab American National Museum
Friday October 7: NALAC MI Latinx Art Summit will convene artists, cultural workers, educators, activists, and allies from across the state of Michigan and beyond to network and build together through the lens of Latinx arts and cultures. This day-long convening will take place in Southwest Detroit at the Ford Resource and Engagement Center and focus on organizational and career development, policy and advocacy, and community organizing. Registration to the Summit is free with an RSVP, for more information and registration for October 7, please visit NALAC MI Latinx Art Summit.
ArtChangeUS REMAP: Detroit Registration
Registration includes: attendance to the opening reception on October 5 and ArtChangeUS REMAP: Detroit convenings on October 6, as well as tickets to Beware of the Dandelions produced by Complex Movements (limited to first 35 registrants) and Noura: A Staged Reading by Heather Raffo (limited to first 50 registrants). Attendees on October 6 can purchase meals from vendors on-site.

While ArtChangeUS REMAP: Detroit is free, we ask that individuals professionally representing institutions pay a registration fee of $100. If this is not a feasible option for your organization, please contact info@ArtChangeUS.com.
For your convenience, we've reserved a block of rooms for a special rate at the Roberts Riverwalk Hotel. To make a reservation, please contact (313) 259-9500 and mention ACA (Portfolio# 56924).
If you'd like to volunteer at ArtChangeUS REMAP: Detroit, please contact info@ArtChangeUS.com
---
For a full
ArtChangeUS REMAP: Detroit Schedule click HERE.


---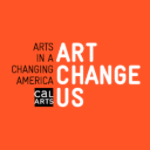 Arts in a Changing America (ArtChangeUS) is a five-year initiative based at the California Institute of the Arts.
Funders
ArtChangeUS REMAP: Detroit is supported by the Ford Foundation, Hewlett Foundation, the McKnight Foundation, and the Silicon Valley Community Foundation. NALAC MI Latinx Art Summit is made possible through generous support from the W. K. Kellogg Foundation and Southwest Airlines.