Event Information
Location
MAAS Building (Garden Entrance)
1320 N 5th St
Philadelphia, PA 19122
Ars Nova Workshop invites you to our third annual fundraiser, honoring renowned Philadelphia guitarist Monnette Sudler.
About this event
The board and staff of Ars Nova Workshop invite you to our third annual fundraiser, honoring renowned Philadelphia guitarist Monnette Sudler.
"There simply is no worthier cause for Philly music lovers with a taste for the adventurous and daring." — The Key
6:00PM–8:00PM
Wednesday, May 25, 2022
MAAS Building, Philadelphia
$150 Single Admission
All Ages
FEATURING
An evening of tributes, food, and spirits, featuring performances by Yolanda Wisher, Trapeta B. Mayson, Orrin Evans, and more to be announced.
FOOD & DRINK SPONSORS
Fiore Fine Foods, Fountain Porter, Lo-Fi Aperitifs, MFW Wine Co., Pizzeria Beddia, South Philly Barbacoa, and Tired Hands Brewing Company.
SPONSORED BY
Anthony Creamer, The Garden Group, Germaine Ingram, Guaranteed Rate Philadelphia, Inventory Press, Laura Huggett, Maas Building, and Philly Music Fest.
Interested in becoming a sponsor? Please contact Mark Christman (mark@arsnovaworkshop.org) for more information.
—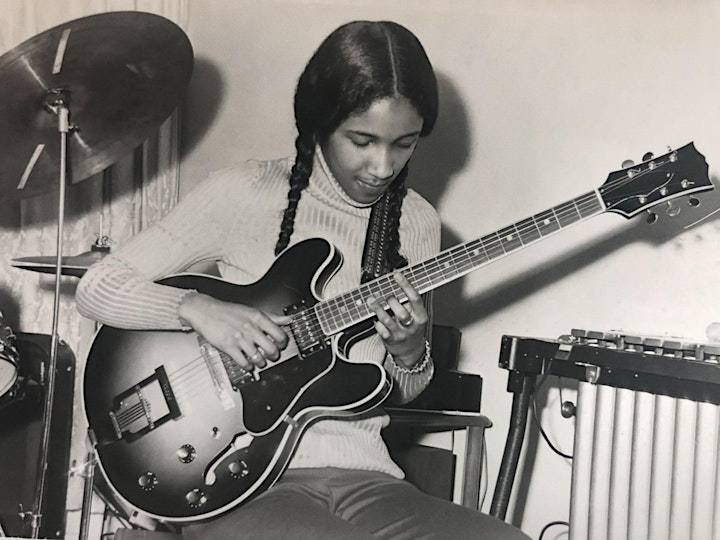 Monnette Sudler
The music of native Philadelphia jazz guitarist, vocalist, composer and educator Monnette Sudler spans a wide variety of genres, styles and approaches, from avant-garde to straight ahead jazz, R&B, funk and soul to blues and poetry. While still in her teens she helped found the jazz collective Sounds of Liberation with such legendary artists as vibraphonist Khan Jamal and saxophonist Byard Lancaster; the ensemble blended spiritual jazz, funk and socially conscious ideas aligned with the Black Arts Movement. Decades later she was instrumental in reforming the band for a series of acclaimed performances.
Sudler went on to study at Berklee School of Music and Temple University while releasing a string of straight ahead jazz recordings via the Steeplechase label during the latter half of the 1970s. Over the years she has performed with a laundry list of musical luminaries including Kenny Barron, Hamiet Bluiett, Sonny Fortune, Freddie Hubbard, Joseph Jarman, Hugh Masekela, David Murray, Trudy Pitts, Odean Pope, Sam Rivers, Shirley Scott, Archie Shepp and Grover Washington Jr., among countless others. She is the founder and artistic director of the Philadelphia Guitar Summit, which promotes cross-genre collaboration through workshops and concerts bringing together an eclectic roster of six-string innovators.
—
MAAS Building
The Maas Building was originally built in 1859 as the Charles Maas Brewery. Later the building would serve as a trolley car repair shop for Philadelphia's Girard Street trolley line before falling into disrepair over many decades in use as a private storage space. After a lengthy rehabilitation begun by the current owners in 2008, today the Maas Building is in use as an arts space, cultural entity and event hall for many types of arts activities.
—
Date and time
Location
MAAS Building (Garden Entrance)
1320 N 5th St
Philadelphia, PA 19122