AREAA Greater Phoenix Presents The Paper Tigers and VIP Q&A
About this event
The Paper Tigers is a kung-fu dramedy, directed by Bao Tran. North American rights was acquired by Well Go USA Entertainment and slated for Spring 2021 release.
The film includes a leading trio of Alain Uy (Marvel's Helstrom), Ron Yuan (Disney's Mulan, Marco Polo), and Mykel Shannon Jenkins (Undisputed III: Redemption) as three childhood friends who must avenge the death of their beloved kung fu master, played by Roger Yuan (John Wick 3) except now, they are middle-aged and out of shape.
VIP Includes: Immediately following the screening - Private Q&A with Special Guests, Dinner at George Yang's Chinese Restaurant:
Al'n Duong, ProducerBao Tran, Director/WriterMatthew Page, Actor (Sifu Carter)
Ticket Information:
Space is limited to follow with CDC Guidelines.
$10 - AREAA Greater Phoenix Member General Admission
$20 - Non-member General Admission$30 - AREAA Greater Phoenix Member VIP (One ticket)
$50 - AREAA Greater Phoenix Member VIP plus Non-member Guest (Two Tickets)
$130 - Non-member VIP (includes One AREAA GP Membership, One ticket)
$150 - Non-member VIP plus Non-member guest (includes One AREAA GP Membership, Two tickets)
VIP Restaurant Location:
George Yang's Chinese Cuisine
6048 N 16th St, Phoenix, AZ 85016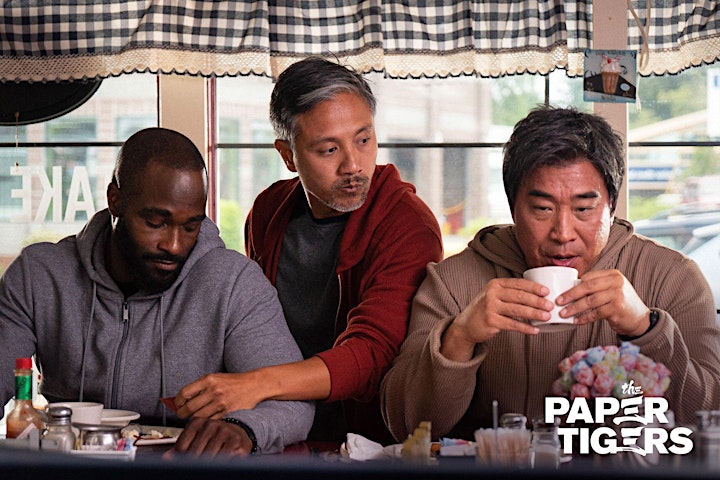 Organizer of AREAA Greater Phoenix Presents The Paper Tigers with Producers Q&A
AREAA Greater Phoenix is a professional non profit association which serves the Asian, Pacific Islander and Minority market to help real estate professionals serve this growing and diverse segment of the population.  In addition, it provides on-going educational classes and networking opportunities to reach this market.