About this Event
School is in Session! This is a unique and exciting event benefitting Breakthrough Sacramento. Test your knowledge in rounds of trivia, enjoy great food courtesy of Burgess Brother's BBQ, interact with our students, and experience the Breakthrough spirit for yourself. Come prepared to be challenged and see how much you remember from your middle and high school years. You'll compete against other teams of adults, but fear not, a Breakthrough student will be nearby to serve as your lifeline. The final winning table will square up against a team of Breakthrough students to determine if You Are Smarter Than a Breakthrough Student!
We're Head of the Class! Breakthrough Sacramento is an award-winning program that provides six continuous years of year-round academic enrichment and support to motivated youth from low-income households. It is also a pre-professional training program for high school and college students who aspire to become educators.
• 100% will graduate from high school
• 85% will attend 4-year colleges (without heavy debt)
• 94% will be first in their families to attend college
You're No Dunce! Take advantage of the Early Bird priced tickets.
Tickets are limited, so purchase now before the event is sold out. Like a good game night? Purchase a table of eight and invite a group of friends to form a team for this fun competition. Dinner and wine are included in ticket price.
Interested in Sponsoring Event? We have different levels of corporate sponsorships, all include marketing benefits to your company, as well as a table for your team to attend the event. Please see sponsorship levels here: Corporate Sponsorship Package
To purchase a sponsorship by check or invoice, please contact Faith Galati, Executive Director, at 916-524-5714 or faith@breakthroughsac.org.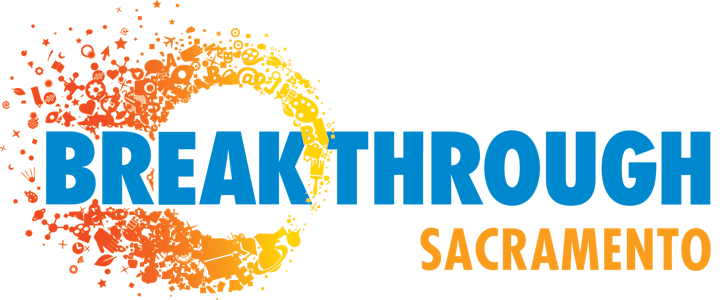 Breakthrough Sacramento, 5320 Hemlock St., Room 7, Sacramento, CA 95841.
Community Initiatives serves as the fiscal agent for Breakthrough Sacramento, which operates under the 501(c)3 status; IRS tax-exempt number 94-3255070.