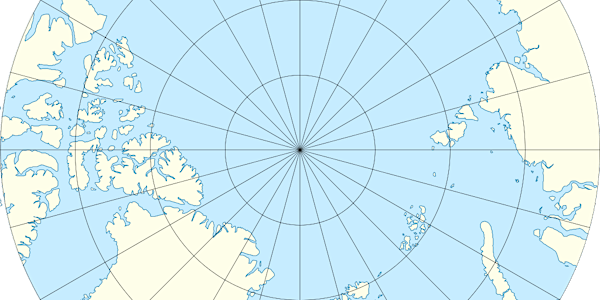 Arctic Borders in a Global Context Webinar
Learn about the history of Arctic land and maritime boundaries, and how climate change is creating new challenges to border management.
About this event
Global environmental changes are challenging how Arctic countries manage their borders and the flow of people and products within the circumpolar region. The management of Arctic climate change impacts across borders demands transnational cooperation at a regional and global scale to ensure the security of northern communities and nation states.
Join the Migration in Harmony Research Coordination Network was we explores the ways in which we can understand these new challenges in relation to larger geopolitical concepts of security and border management, new patterns of cross-regional trade, and the role of international governance structures and institutions such as the Arctic Council. Border experts Dr. Heather Nicol, Dr. Karen Everett, and Dr. Andrew Chater will share their finding from upcoming book, Arctic Borders in Global Context. In this webinar, you will learn about the historical definition of land and maritime boundaries, as well as the related disputes that followed their delineation, demarcation, or proposed establishment. The presentation will explore the implications of border delineation and enforcement for Indigenous peoples and cultures in the American North and how contemporary trade and economic processes pose challenges to the maintenance of domestic borders. Learn how bordering processes are becoming deterritorialized and are moving away from the state management of borders in place in a climate changed Arctic.
Migration In Harmony is an international, cross-disciplinary network of Arctic migration researchers funded by the National Science Foundation. Learn more and sign up at https://mailchi.mp/georgetown/migrationinharmony.
Dr. Heather Nicol is the Director of the School for the Study of Canada and a Professor of Geography in the School of the Environment at Trent University. Her research is focused upon exploring the dynamics which structure the political geography of the circumpolar North, with a specific focus on the North American Arctic and Canada-US relations. Dr. Andrew Chater is a faculty member at Brescia University College in London, Canada, as well as a fellow at Polar Research and Policy Initiative. His research interest is Arctic governance, particularly the Arctic Council. And Dr. Karen Everett is a Postdoctoral Fellow with the Canada Research Chair on Comparative Aboriginal Condition at Université Laval, and a Fellow at the Polar Research and Policy Initiative. Her research interests are Arctic security, economy, and governance.