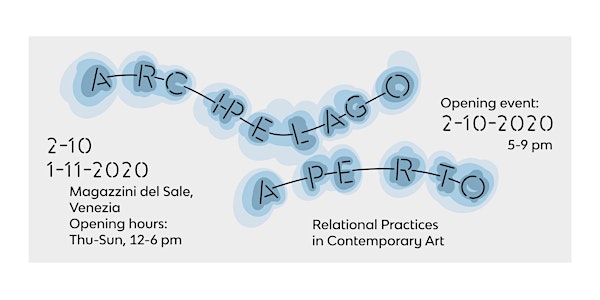 VENICE CURATORIAL COURSE is pleased to present Arcipelago Aperto, an exhibition co-curated by the students of VCC, opening October 2nd, 202
About this event
The exhibition brings together the work of ten artists who have attended the Accademia di Belle Arti di Venezia since the 1970's to the current date, in a dialogue between artistic generations and as a result of workshops conducted by Venice Curatorial Course. Assisted by Daniele Capra, Martina Cavallarin, Miguel Mallol and Julia Terzano, the show encompasses artwork ranging from painting to performance, alongside installation and site specific projects.
Through the works of Ludovico Bomben, Nemanja Cvijanović, Nebojša Despotović, Arthur Duff, Antonio Guiotto, Olga Lepri, Giovanni Morbin, Maria Elisabetta Novello, Michelangelo Penso, and Eva Chiara Trevisan, Arcipelago Aperto analyses how art can be conceived as a plural system in which its different elements intimately dissolve its borders in an extensive and substantial way. Understanding an archipelago as an organic entity based on different identities, this one is necessarily and simultaneously one and plural, chorus and single voice.
Recent events have forced us to rethink space as an element, and to dismiss the concept of time. We have been shaken by outer forces, and been obliged to revisit concepts of dimension, coexistence and constraint. In a constant confrontation with external agents, an archipelago - and Venice itself - serves as a metaphor of a reality that is changeable, always fated to transform, but ultimately, evolve. Understanding mutability as an essential element of continuity and permanence, Arcipelago Aperto is an invitation to re-imagine borders and revise delimitations in a call to read the artistic work as a continuous re-configuration and renegotiation of the way in which, in a constant and elastic relationship with others, topological boundaries and space are constantly redefined.
Venice Curatorial Course is an international curatorial program in collaboration with Accademia di Belle Arti di Venezia and Museo Universidad de Navarra|Masters in Curatorial Studies.