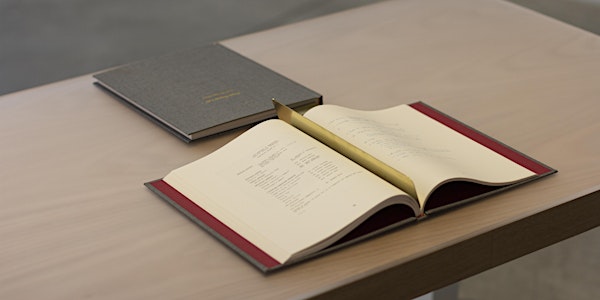 Archiving Relations
When and where
Location
The New School 2 West 13th Street Anna-Maria and Stephen Kellen Gallery, Sheila C. Johnson Design Center New York, NY 10003
Description
Join artist Sue Jeong Ka, librarian Sasha Jones, and librarian and activist Shawn(ta) Smith-Cruz for a workshop on archival practices related to social justice and civil rights.
This event is part of In the Historical Present, an exhibition in the Anna-Maria & Stephen Kellen Gallery featuring commissioned artworks, artist-led engagements and performances, and works drawn from the New School's art collection and archives in celebration of the university's Centennial.
Sue Jeong Ka's work seeks to meet communal needs. From commemorations of female Asian immigrants from the 19th century to a trilingual community newspaper and a piece assisting queer and immigrant homeless youth in New York apply for federally issued ID, her artwork seeks to mobilize traditional art spaces for community services and in so doing, critique the public structures in which we exist. She is an alumna of the Whitney Independent Study Program (New York) and a recipient of the 2018 NYSCA/NYFA Artist Fellowship, the Create Change Fellowship, artist in residence at The Laundromat Project (New York), the Studio in the Park, Queens Museum/ArtBuilt (New York) and The Drawing Center (New York).
Shawn(ta) Smith-Cruz is an archivist at the Lesbian Herstory Archives, and Assistant Professor and Head of Reference at the Graduate Center Library, CUNY. Shawn has a BS in Queer Women's Studies from the CUNY Baccalaureate Program, an MFA in Creative Writing/Fiction, and an MLS with a focus on Archiving and Records Management from Queens College.
Her writing is featured in journals and anthologies such as Informed Agitation: Library and Information Skills in Social Justice Movements and Beyond (2014), Frontiers: A Journal of Women's Studies (2013), Out Behind the Desk: Workplace Issues for LGBTQ Librarians (2011), Films for the Feminist Classroom (2010), and others. She is also a Zinster, disseminating her Zine, Black Lesbians in the 70's and Before : An at Home Tour at the Lesbian Herstory Archives. As a reference librarian at the CUNY Graduate Center, Shawn is the LGBTQ studies liaison where she gets to promote a queer library collection.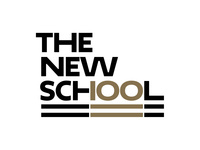 This event is part of The New School's Centennial celebration. Learn more at newschool.edu/100 • #100YearsNew