Welcome to a FREE filmmaking class with Aputure's Ted Sim and Quasar's Tim Kang!
About this event

Aputure & Quasar Science Present:
Lighting Masterclass: The Truth About RGB
Aputure is excited to invite you to a live event with Aputure's Ted Sim and Quasar Science's Tim Kang, as part of our FLEX (Film Lighting Experiences) Series. This free-to-attend event will be a masterclass in lighting, focusing on how to use LED, understand an new-age lighting workflow and identify limitations of the film industry's most exciting and popular equipment.
In addition to bringing you a LIVE demonstration of lighting and the limitations of LED that our industry faces, we'll also reveal potential pitfalls that you may have already faced on your productions, but have been unable to identify. Filmmakers, cinematographers, content creators and even union lighting technicians of all different levels will benefit from this masterclass. This class is not only a workshop in LED, but also in the underlying color science and a live demonstration of why we perceive lighting the way that we do.
In hopes of educating, informing, and bringing the filmmaking community even closer together, Aputure and Quasar Science are thrilled to also be partnering with Lee Filters, Rosco and Sekonic -- and would like to especially thank our Sponsors who have supported getting this knowledge and the truth to you: Samy's Cinemaworks, F22 Studios, and Cinelease.
This event will take place at LA FILM BOUTIQUE on January 9th, so mark your calendars.
NOTE: SPACE IS LIMITED - THIS IS A FIRST-COME FIRST-SERVE EVENT - PLEASE ARRIVE EARLY. EVENTBRITE RESERVATION MAY NOT GUARANTEE ENTRY, PENDING VENUE MAX CAPACITY.
IATSE Local 728 Members:
-- SHOW YOUR UNION CARD FOR RESERVED VIP SEATING, SUBJECT TO AVAILABILITY --
---ID REQUIRED FOR CONSUMPTION OF ALCOHOLIC BEVERAGES---
The Instructors:
Tim Kang
Tim Kang serves as the color science and cinematography engineer for Quasar Science. He also works as a cinematographer in the film & TV industry on narrative, commercial and documentary projects and formed the ASC Motion Imaging Technology Council's Lighting Committee. He strives to help fellow filmmakers succeed in their craft with their filmmaking tools. He received his Master of Fine Arts (MFA) in cinematography at the American Film Institute Conservatory and has received mentorship from Stephen Lighthill, ASC; Robert Primes, ASC; David Stump, ASC; and Ron Garcia, ASC.
Ted Sim
Ted Sim is the President of Aputure USA, one of the fastest growing cinema lighting companies. Ted is proud to serve as a part of Aputure's management team and work with like-minded creatives everyday. In a span of six years, Aputure has shaken the film industry from the ground up by proving that high-quality lighting can be created and offered by the very filmmakers that use them. Today, Aputure lights are used not only by the greatest independent filmmakers and documentarians, but also on Emmy and Oscar award-winning television shows and feature films. In his time apart from Aputure, Ted also hosts Indy Mogul, the webby-award winning filmmaking channel with 1 million+ subscribers.
Schedule:
5:00pm: Doors Open
5:30pm: Cocktail Hour & Mixer
6:30pm: Welcome from Aputure & Quasar
7:00pm: "The Truth About RGB"
8:30pm: LIVE Q&A
9:00: Giveaway
10:00pm: Event Wrap
The Hosts: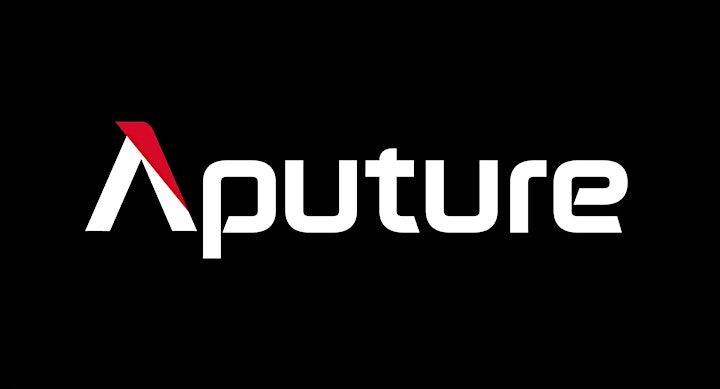 Aputure
Aputure is one of the fastest growing cinema technology companies, designing and specializing in lighting and high-end camera accessories for filmmaking. Their equipment has emerged a global newcomer to watch for with hundreds of thousands of their products now being used on film sets worldwide. Aputure Lighting has already and continues to change the landscape of cinema lighting every day.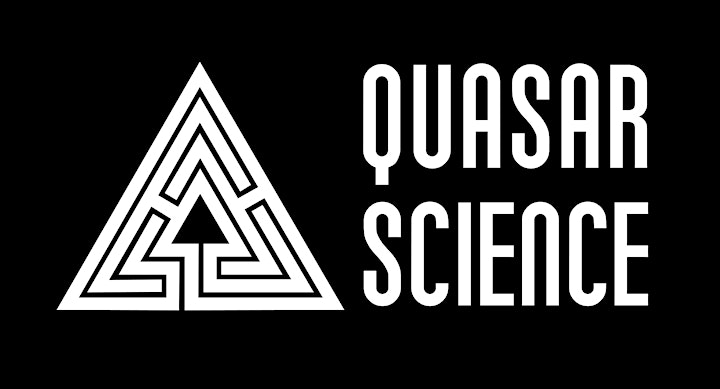 Quasar Science
Quasar Science exploded onto the scene in 2013 as the world's 1st Motion Picture compatible LED light bulb company and quickly impacted the lighting industry with its unique form factors, marvelous color spectrum and remarkable customer support. Founded in Hollywood California by a small group of Studio Electrical Lighting Technicians with over 100 years combined experience, the Quasar team understands the high demands of professional lighting on set and on stage. With the professional lighting technician in mind, Quasar Science continues to design advanced lighting instruments for the Motion Picture, Television and Photographic industries.
Featuring:
Sekonic
For nearly 70 years, Sekonic Corporation has designed and manufactured the most innovative and sophisticated light measuring instruments in the photographic, Cine and Video markets. With the release of several high-quality, precision spectrometers, Sekonic has entered the industrial lighting industry. Expanding their market presence into the rapidly growing LED lighting market, Sekonic embraces the opportunity and meets the challenges of cutting edge light source technology. Sekonic's commitment to meet and exceed the demands of professionals expectation remains continuous and with a vigorous passion.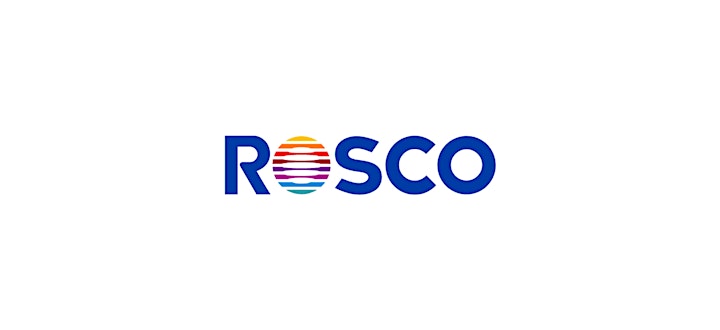 Rosco
Rosco Laboratories is widely recognized as the world's largest manufacturer of products for the entertainment industry. Rosco is best known for its colored lighting filters – Roscolux, Supergel, E-colour, Cinegel and GAMColor – as well as its gobos & projection equipment, scenic paints, fog machines and dance floors. Rosco is also acknowledged as an innovator for LED lighting fixtures by architects, lighting designers and filmmakers. Products such as LitePad, the Miro & Braq Cubes and the Silk 210 offer customers unique LED solutions for their projects.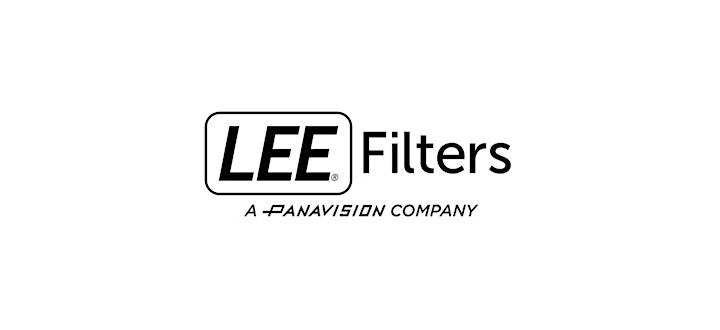 Lee Filters
LEE Filters has been at the forefront of lighting for more than 50 years. We continue to lead the way in meeting the complex and exacting demands of lighting professionals globally. Products include Technical Corrections, Diffusion, Color Effects and the 'Zircon Filter Range' which have been specifically designed for LED lighting with a lifespan of up to 200 times longer that standard Lighting Filter.
Official Sponsors: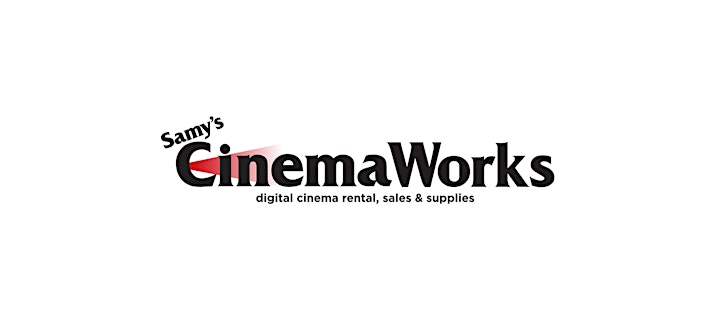 Samy's Cinemaworks
The Samy's CinemaWorks division of Samy's Camera is a full-service, cinema Sales and Rental organization specializing in high-end customer service and support. Both the Sales and Rental departments offer an expansive, in-stock selection of the latest Digital Cinema Cameras and Accessories, Cinema Lenses, Set/Location Lighting and Sound. The Company serves the greater Los Angeles area as well as customers nationwide from its offices located in Hollywood, California.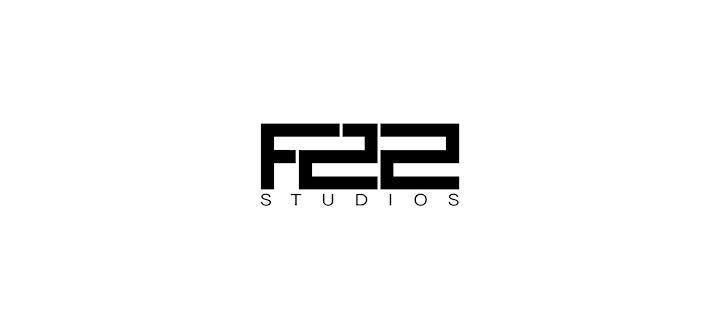 F22 Studios
F22 Studios is a one-stop rental house and production company. With a large inventory of camera and G&E for production, editing bays and personnel services for post-production, as well as our creative shooting space, we can step in at any point in your workflow to get your project to the finish line. At F22 Studios, we focus on everything.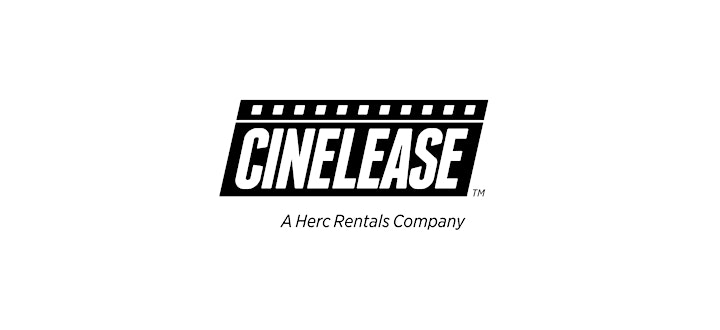 Cinelease
Since it's creation in 1977, Cinelease Inc.'s intent has been to serve and deliver the best in quality lighting and grip equipment, power distribution, grip trucks, expendables and sound stages to both small and large-scale productions. Wherever the productions go - we will be there to greet them. Whatever the job, wherever the shoot, there's one clear choice.