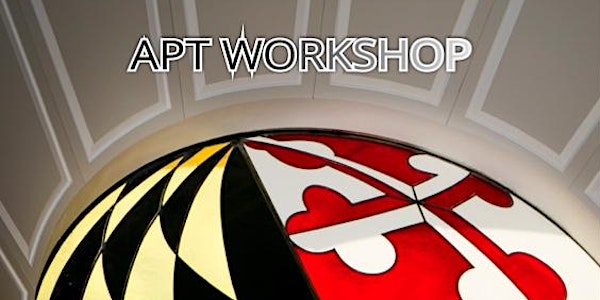 APT Workshop: Post-3rd Year Review Assistant Professors
When and where
Location
University of Maryland 6137 McKeldin Library Special Events Room College Park, MD 20742
Description
APT Workshop: Post-3rd Year Review Assistant Professors
---
The Office of Faculty Affairs, in partnership with the Teaching & Learning Transformation Center, is pleased to offer a series of workshops for tenure track/tenured faculty, APT Committee Chairs, and Administrators regarding the Appointment, Promotion, and Tenure process and teaching dossier development.
This workshop, intended for post-3rd year review assistant professors, emphasizes more in-depth examination of APT guidelines and procedures, typical timelines and activities associated with case preparation and review, addressing later-stage candidate concerns, and preparation of the Teaching Portfolio.
Discussion and questions throughout the workshops are welcomed and encouraged.
Lunch will be provided.
This event is open only to faculty and staff at the University of Maryland. If you require special accommodations, please email us or call 301.405.6803.