Description
APPLIED ARTIFICIAL INTELLIGENCE WORKSHOP 2018
Learn directly from practitioners how to apply AI to real-world problems, the realistic results from doing so and how to deploy AI solutions into your organization in a tangible way.
Talio Technology, in partnership with the BootstrapLabs Applied AI Conference 2018, is thrilled to introduce the APPLIED ARTIFICIAL INTELLIGENCE WORKSHOP.
The workshop is a unique, immersive Applied AI working session that will deep dive into both theory and hands-on application with experts in Industry. You'll have access to practical wisdom and methodologies on how to take advantage of AI's powerful potential.
The day after, the workshop participants will then join the Applied AI Conference 2018 and continue the learning experience with speakers and panelists from some of the top technology companies. The one day conference brings together the brightest and most experienced professionals in the field of AI for an immersive day of learning, discussion, and connection. This year's agenda will focus on the latest and future impact of AI applications and commercialization across a breadth of sectors, including Transportation, Logistic, Healthcare, Energy, Finance, Future of Work and Cybersecurity.
About the APPLIED ARTIFICIAL INTELLIGENCE WORKSHOP
This intimate session will cut through the noise in the AI industry and will be held in one of San Francisco's most exclusive members clubs, The Battery.
Our session will cater to senior-level managers, directors, and VPs as well as experienced software engineers. You'll learn the foundations of building applied AI systems, see how to prepare data, walk through feature analysis and engineering, select and train models and, finally, generate predictions. Leave the Applied AI Conference not only inspired but also armed with the knowledge and tools to harness AI within your organization.
Morning Workshop: Introduction to Machine Learning 101 with Edin Hamzic
The morning session will be a primer of the key concepts in Data Science, Machine Learning and Applied AI. Attendees will leave the session with a foundational knowledge of key terminology, advantages and disadvantages of methods such as Neural Networks, Naive Bayes, Logistic regression and more. Then we'll spend time understanding how to prepare data and engineer features necessary to solve your business problem. Finally the morning session will conclude with a practical guide to setting up and running a complete model for prediction and analysis.
Key topics Learned:
Origin and progression of AI and Machine Learning over the years
Making sense of the terminology (Big Data, AI, Machine Learning etc)
Classification of Machine Learning Algorithms
Anatomy of Building an Applied AI model
Afternoon Workshop: Industry Case Study with Edin Hamzic

The afternoon session builds on the concepts learned in the morning session with focus on application. In this session participants will be guided through a real world example of building a model, choosing the algorithm and validating the data set before deploying the model to production. The session will use out-bound sales campaign data from a large bank in order to predict and optimize targeting and conversion.

Key topics Learned:
Problem Definition
Data preparation
Selecting the Appropriate Algorithm
Fine Tuning the model
Deploying and analyzing the results
Contact us at hello@talio.io for more information.
---
Agenda
8:30 - Registration @ The Battery
9:00 - Breakfast and Opening Remarks by Nicolai Wadstrom of BootstrapLabs
9:30 - Morning Workshop: Machine Learning 101 with Edin Hamzic
12:00 - Lunch and Learn with Muamer Cisija of Symphony
1:00 - Afternoon Workshop: Applied AI Exercise and Case Study with Edin Hamzic


---
Select 2018 Speakers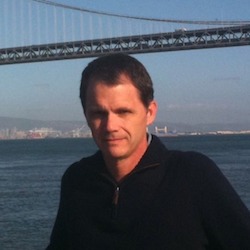 Kerry Champion
Founder, Menlo Machine Learning and former VP Engineering, Carlypso
Kerry works with enterprise clients to expand their use of AI, analytics databases and data unification pipelines. He helps enterprises incorporate machine learning, predictive analytics and data driven decision support systems into their existing business processes and development methodologies with a focus on practical solutions that deliver measurable business value. In addition to his role at Menlo Machine Learning Kerry is the editor of XAI.world which focuses on addressing AI's black box problem and educating enterprises about interpretable machine learning.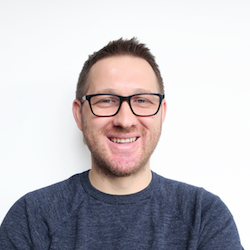 Edin Hamzic, Ph.D
Data Scientist, Symphony
Edin is a data scientist at Symphony, a full stack software company with fully integrated teams that work on augmented reality, biotechnology, machine learning and more. Previously, Edin worked as a data analyst at a software company that produced innovative solutions for data visualisation, mapping and geospatial data. He has a PhD in quantitative genomics from ParisTech and Aarhus University.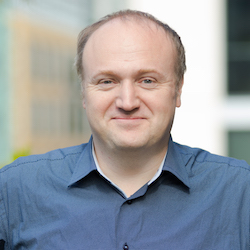 Nicolai Wadstrom
Founder, BootstrapLabs
Nicolai is the Founder of BootstrapLabs, a leading venture capital firm, based in Silicon Valley and focused on Applied Artificial Intelligence. As a serial entrepreneur turned parallel entrepreneur with background in investing in technology companies for the past 14 years, Nicolai advises all portfolio startups in their day to day operations, connecting founders with industry experts, advisors and investors to increase their likelihood of success, assisting with product design and development, positioning, go-to-market strategy and implementation, partnerships and fundraising. Multiple time Startup CEO, CTO. Raised capital from Angels, Private Equity, Investment Banks and VC's. Angel investor and adviser to Internet, Software, Mobile and Digital Media startups in Europe and Silicon Valley, including BootstrapLabs portfolio companies such as Prezi, Zerply, Audiodraft and Witsbits. Nicolai has been writing code since he was 10 years old, and still speaks Java fluently. He is very focused on product and technology development within the Machine Learning, Big Data, Analytics, Internet, Mobile and Software/Cloud sectors. Nicolai is a frequent guest speaker, mentor and judge at Universities and Conferences in the US and Europe.
---
More about the BootstrapLabs Applied AI Conference 2018
The Applied AI Conference #AAI18 is expected to have over 800 people attending, including industry leaders from organizations like Softbank, Rigetti Computing, CapitalOne, Google, Facebook, Amazon, Tesla, Salesforce, Intel, Lyft, Samsung, GE, Bayer, World Economic Forum, Accenture, and more... , top Venture Capitalists and emerging AI startups founders.
Below are some of the confirmed speakers for the conference:
Kay Firth-Butterfield - Head of AI and Machine Learning, World Economic Forum
Paul Daugherty, Chief Technology & Innovation Officer, Accenture
Richard Socher - Chief Scientist, Salesforce
Gilad Lotan - VP - Head of Data Science, BuzzFeed
Sangeeta Chakraborty - Chief Customer Officer, Ayasdi
John Absmeier - VP - Smart Machines, Samsung
Nisha Talagala - CTO/VP Engineering, Parallel Machines
Steve Carlin - Chief Strategy Officer, SoftBank Robotics America
Madhav Thattai - Chief Operating Officer, Rigetti Computing
The conference program will focus on how Artificial Intelligence is being leveraged in industries such as Transportation, Logistics, Healthcare, Energy, Finance, Media, Future of Work, Cybersecurity. Learn more at this link.
---
TICKET POLICY
Tickets can only be used by the ticket holder, but may be transferred to another person if the request is made within 10 days of the conference.