Description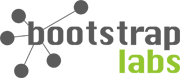 Applied Artificial Intelligence in the New Industrial Revolution.


We stand in front of the 4th and largest wave of the industrial revolution, powered by AI and Data. This is the biggest opportunity, so far, for innovation and entrepreneurship, and every single industry will be disrupted and redefined by companies that are not yet even born.
With the AI market projected to grow over 20 fold in the next 10 years, to $3Tn annually, we believe Applied Artificial Intelligence represents one of the major wealth creation opportunities of this century.
We are moving away from the world of Automated Systems and stepping into a world of Autonomous Systems.
In the last 10 years, Artificial Intelligence has moved from a niche academic field into a major game changer for our society today, reflected by the explosion of AI-powered applications across all industries.
The "old" industrial robots were largely mechanical support systems for repetitive and/or dangerous tasks, driven by precision and strength. The advances in AI and fine grain sensory technologies, combined with inexpensive and powerful computing power and sensors, are enabling a new revolution and adoption of advanced soft robots and AI that are coexisting and collaborating with humans directly.
During the last 3 years we have experienced quarter after quarter record sales of robotic systems for use in manufacturing.
Manufacturing robots, unmanned vehicles for transportation, warehouses drones as well as space exploration and environmental monitoring empowered by new architectures for distributed computing and intelligent systems are the initial signals of the next generation of industrial systems.
The power of AI will ultimately empower humans to work closely with robots, and bring us to the new age of collaborative systems that can operate side by side with humans.

SPEAKERS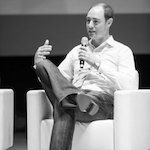 Ben Levy
Co-Founder, BootstrapLabs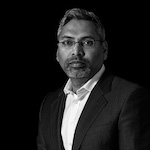 George Mathew
Chairman & CEO, Kespry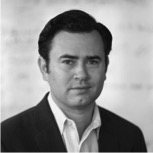 Joshua Bloom
Co-Founder, Chief Technology Officer, Wise.io/GE Digital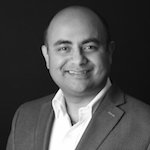 Ruban Phukan
Co-Founder, Chief Product Officer and Chief Analytics Officer, DataRPM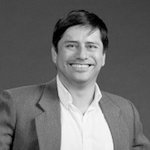 Eduardo Torres Jara
Founder, Robot Rebuilt
AGENDA
17:45 - 18:15: Registration & Networking
18:15 - 18:20: Welcome message with BootstrapLabs
18:20 - 19:40: Keynote Presentations
19:40 - 20:00: Panel Discussion: Industrial AI
Moderator: Ben Levy, Co-Founder BootstrapLabs
Speaker: Joshua Bloom, Co-Founder & CTO, Wise.io/GE Digital
Speaker: George Mathew, Chairman & CEO, Kespry
Speaker: Ruban Phukan, Co-Founder, CPO & CAO, dataRPM
Speaker: Eduardo Torres Jara, Founder, Robot Rebuilt
20:00 - 20:30: Drinks & Networking
---
See you on April 13th!
For more information about the BootstrapLabs please visit - http://bootstraplabs.com

Students, groups discount and inquiries: info@bootstraplabs.com
Special Opportunity
Attendees of the Applied Artificial Intelligence in the New Industrial Revolution will receive a special discount for the Applied Artificial Intelligence Conference 2017.

Thank You To Our Host and Partner