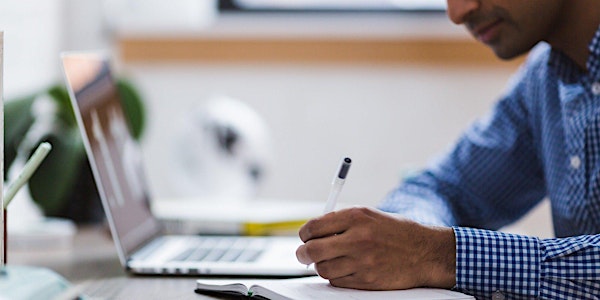 APICS CPIM Part 1
Develop and validate your skills and competencies to excel in all supply chain functions. Apply your knowledge through simulation.
Refund Policy
Contact the organizer to request a refund.
About this event
Purpose:
The Certification in Planning and Inventory Management, or CPIM, is the most widely held and most recognized supply chain certification in the world. It addresses planning and execution of materials and resources at strategic as well as tactical levels, procurement, distribution, logistics, inventory management, and detailed scheduling. Lean, six sigma, and theory of constraints concepts are explored, as well as a framework for measuring and managing operations performance. APICS awards the certification to candidates who have passed both the Part One and the Part Two exams.
Paradoxsolve offers preparation courses for CPIM, both Part One and Part Two. Our courses utilize the APICS Learning System, which provides many learning and self assessment tools, exercises, case studies, practice questions and are led by APICS Certified Instructors. The lectures and course exercises and case studies are augmented with simulation exercises, as provided through The Fresh Connection, giving students an opportunity to hone their skills and turn theory into practice.
The courses are participative and highly interactive. Expect to do considerable preparation in advance of each session. Our program is designed not only to help students succeed in obtaining their CPIM but also to impart a solid working knowledge of the concepts and tools contained in the body of knowledge.
What you will learn:
The elements of logistics to design and administer systems that control the movement and positioning of material
Information flows to satisfy customer requirements at the lowest total cost
The processes, best practices, and tools used by today's logistics managers
The actions necessary to address logistics opportunities
Learn to communicate more effectively with others across your extended supply chain
Learn how to optimize supply chain performance through decision making which encompasses the planning of manufacturing, procurement, sales, and logistics.
Registration fee covers:
30 Hours of online instruction (2hr sessions twice a week)
CPIM Part 1 Online Learning System (Access 1 year)
CPIM Part 1 Slide Deck
CPIM Part 1Participant Guide Books
Business simulation practical (3 rounds)
Practice Final Exam and Review
APICS CPIM Part 1 Exam fee is not included. Participants can choose to purchase exam credits when required.
Whether you are a novice or intermediary supply chain professional, this workshop is sure to provide value-added tips, tools and techniques that will improve your on-the-job performance!
Registration
There are a limited number of seats available. Please register as soon as possible!
Classes will run on Mondays and Wednesdays 6pm - 8pm for 9 weeks.
For more information, text or call Joe Shedlawski at 845-536-2283