APAPA Southeast Section Annual Event
Description
Please join fellow planners in the Southeast Section of the APAPA at our 2016 Annual Event!
For this year's event, we are inviting you to attend a lively discussion about several Transformative Transportation projects in the Philadelphia region, such as Amtrak's 30th Street Station District Plan, the NEC Future Rail Investment Plan, SEPTA's plans for King of Prussia Rail and Broad Street Line Extension, enhanced bus service on Roosevelt Boulevard, SEPTA's analysis of upgrading its trolley system, Philadelphia's Indego bike share system, and Montgomery County's Ridge Pike Improvement Project.

The panel, moderated byMs. Denise Goren, Senior Strategic Advisor at WSP/Parsons Brinkerhoff, will include these industry leaders:
- Mr. Chris Jandoli, Supervising Planner at Parsons Brinckerhoff
- Ms. Jennifer Barr, Senior Long Range Planner at SEPTA
- Mr. Matthew Edmond, AICP, Transportation Section Chief at Montgomery County Planning Commission
- Mr. Dan Nemiroff, Senior Operations Planner at SEPTA
- Mr. Aaron Ritz, Transportation Programs Manager at the City of Philadelphia's Managing Director's Office of Transportation & Infrastructure Systems (oTIS)
- Elizabeth A. Smith Long Range Planning Manager, SEPTA
** Due to a scheduling conflict, Rina Cutler is unable to participate in the panel.
We will also honor the 2016 John E. Pickett Scholarship Winners. Our scholarship committee has been working hard to review work by the brightest planning graduate students in Greater Philadelphia and will present $2,000 in scholarship funds to the top three projects. The event will include a brief description of the projects and the award ceremony for the authoring scholars.
Location: The Lucky Dog Saloon at 16 East 1st Avenue in Conshohocken. The Lucky Dog Saloon is only a five-minute walk from the Conshohocken Regional Rail station (see walking map below). Plenty of on-street and off-street parking options are also available.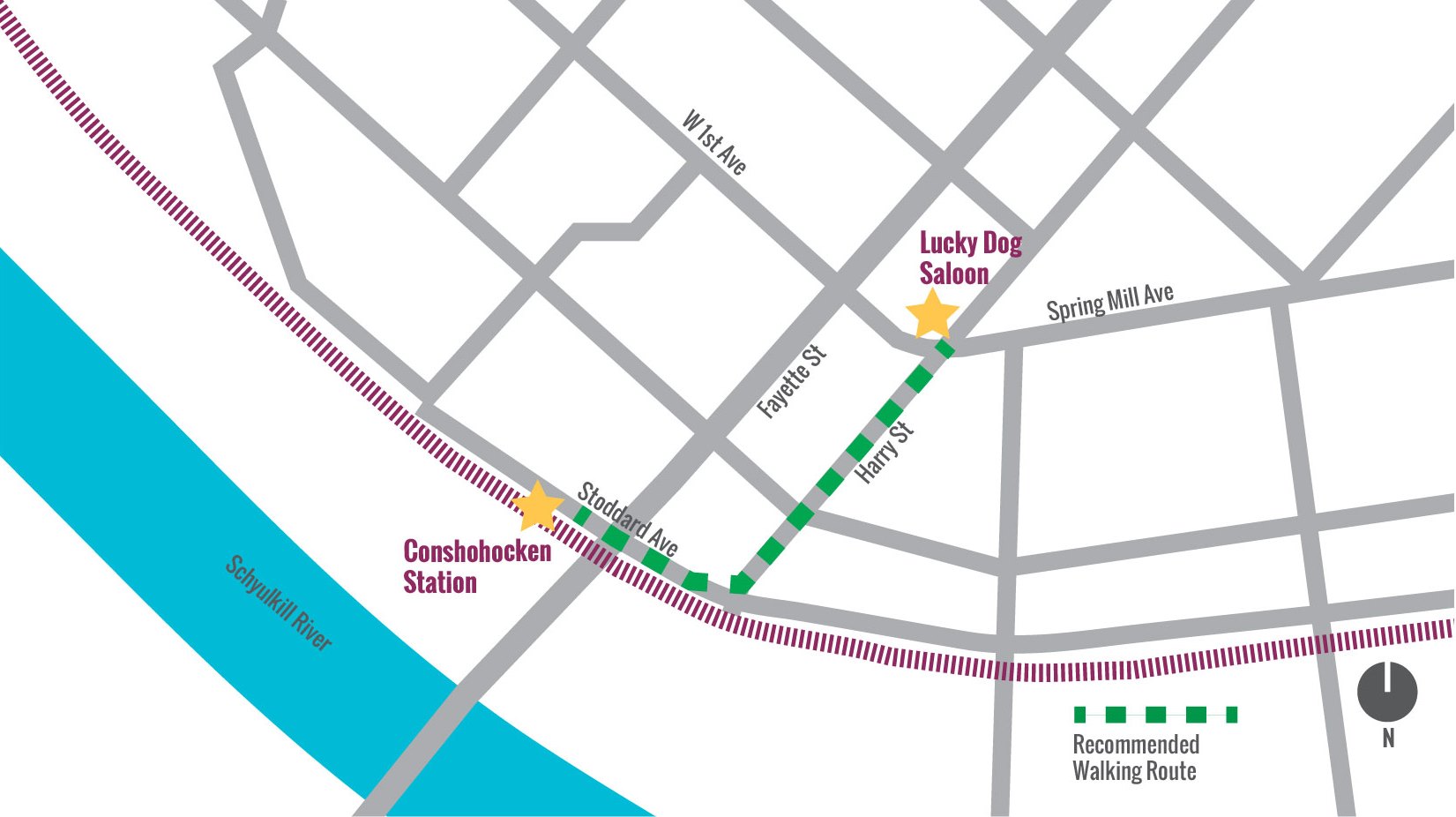 1 CM credit is approved for the presentation, followed by food, drink and networking. Watch the blog for more information!
RSVP today!
- Your admission cost includes 2 drink tickets and heavy hors d'oeuvres.
If you need to pay by check, please email events@apapase.org with the name of the registrants.
Thank you to our Gold Sponsors!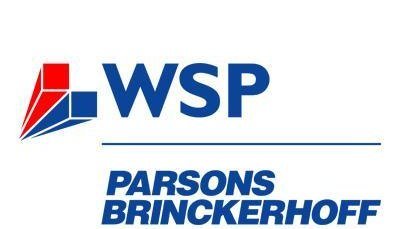 You can still be a sponsor for this event, and recieve annual sections sponsor benefits for the rest of 2016! You select a sponsorship level here or pay by check. Please email sponsorship@apapase.org with your logo and the names of the complementary registrants.
GOLD Sponsor - $250
- Your organization's name/logo on all print and digital marketing materials, APAPASE website, and recognition at the Annual Event
- 2 complimentary tickets to the 2016 Annual Event, valued at $60
SILVER Sponsor - $150
- Your organization's name/logo on all print and digital marketing materials, APAPASE website, and recognition at the Annual Event
- 1 complimentary ticket to the 2016 Annual Event, valued at $30