Description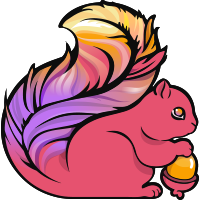 We are happy to announce a Apache Flink Hackathon in collaboration with Berlin Buzzwords.


Should you come?
We invite participants of Berlin Buzzwords who are interested in stream processing and Apache Flink. Flink's DataStream API is available in Java and Scala. You should be familiar with either of these languages.
What will you do?
That's pretty much up to you, but we will of course prepare a few flinky things.
For instance you can follow the free Flink training [1] or you team up with others to build a nice application with Flink's DataStream API and the data streams that we provide.
In case you have questions about Flink or get stuck at some point, we will be there and help you.
The hackathon is also a great opportunity to start contributing to Apache Flink.
What should you bring?
You will need to bring a laptop.
If you want to make the most of the event, you should follow the setup instructions of the Flink training before attending.
Will there be food?
Certainly, we'll have lunch, cake, snacks and beverages.
Please note
Let us know if you should not be able to attend after claiming a ticket, as space is very limited!
Should you have any questions regarding the hackathon, send an email to yara@data-artisans.com
Thanks!

Looking forward spend some hacky hours with you,

your data Artisans team.