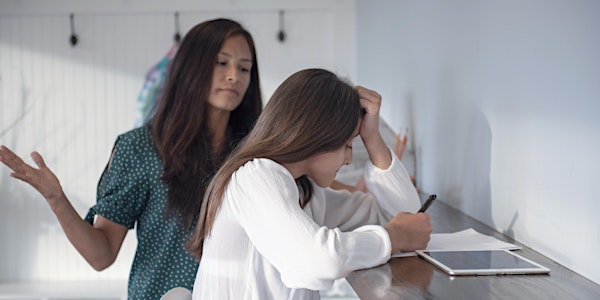 Anxiety: An Often Overlooked Trigger For Behavior
Join Meredith Gleason, M.S., Licensed Educational Psychologist, to learn more about anxiety's impact on behavior & tools you can use now
About this event
Anxiety can send kids into a fight, flight, and freeze state that can trigger a behavioral reaction. This can look like avoiding social situations, shutting down, yelling, arguing, talking back to parents and teachers, or being physically aggressive. Children with anxiety are often in a heightened state which makes them feel "on edge" or hypersensitive to their environment.
Oftentimes kids with anxiety can have disproportionate reactions to everyday problems, which can be mistaken for non-compliance, defiance, opposition, rudeness, or even laziness. Dr. Ross Greene, a renowned psychologist who specializes in oppositional behavior famously said, "Kids do well if they can."
Join guest presenter, Meredith Gleason, M.S., Licensed Educational Psychologist with Achieve Concierge, to learn more about anxiety's impact on behavior and tools you can use at home or in the classroom to help support children with oppositional behavior that is rooted in anxiety.
This is a FREE VIRTUAL workshop. RSVP required.
Submit questions beforehand to SanDiego@BrainBalance.com.
Brain Balance Program® is a personalized, drug-free, brain training program backed by research that addresses the root causes behind behavioral, social, and cognitive challenges (i.e. ADHD, anxiety, autism, dyslexia, regulation, sensory processing, memory, performance, etc.). Our personalized, holistic program incorporates proven cognitive, behavioral, and nutrition methods—an integrated approach that is literally redefining what's possible for kids, teens, adults.
Over the past decade, we have helped over 55,000 individuals nationwide to improve critical life skills and create a brighter path for their future. Learn more about the current and ongoing research studies of the Brain Balance Program with Harvard University's McLean Hospital, Cambridge Brain Sciences, University of California San Francisco, Journal of Humanities and Social Sciences Communications, and Journal of Mental Health & Clinical Psychology by visiting brainbalancecenters.com/research.
We invite you to visit our centers in Carmel Mountain Ranch at 10175 Rancho Carmel Drive, Suite 124, San Diego, CA 92128; in Chula Vista at 310 Third Avenue, Suite C-7, Chula Vista, CA 91910; or in Encinitas (coming soon) at 165 S El Camino Real, Suite E, Encinitas, CA 92024. Call (858) 324-5545 for a free consultation. Visit BrainBalanceSanDiego.com to learn more.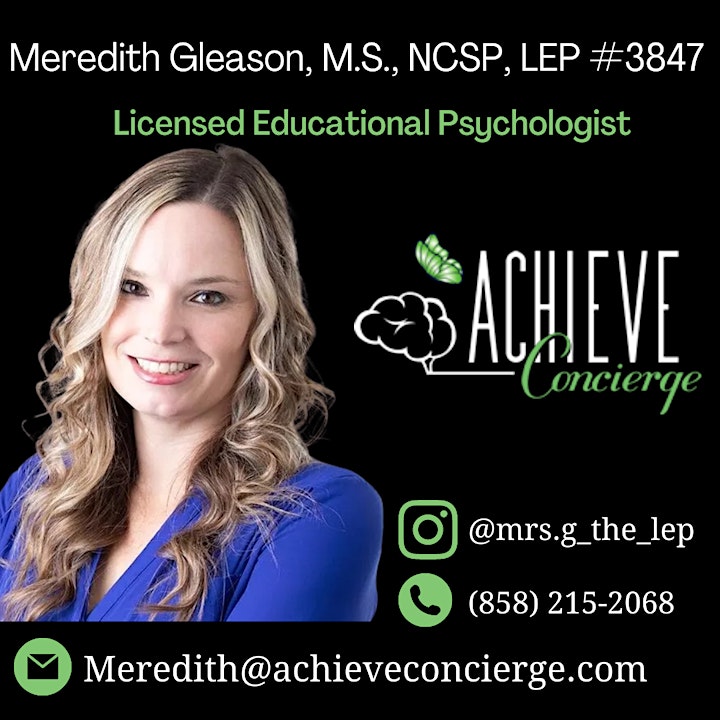 Meredith Gleason is a multi-award-winning, Licensed Educational Psychologist (LEP #3847) who has an office in San Diego and Temecula to support families in the Southern California area. She provides diagnostic testing, counseling, social skills groups, parent coaching and executive functioning support. Meredith has almost 20 years of experience working with students ranging from preschool to college age. She has worked throughout Southern California from Los Angeles to San Diego. She began her educational career as a teacher and has worked for over a decade as a school psychologist. She is passionate about empowering students and their families by identifying individual learning profiles to increase emotional well-being and academic experience.