Description
One disturbingly informative museum curator, one classic 90's B-movie, and the battle they were born to fight. This is: Anna vs The Relic.

The College of Physicians is thrilled to present the 1997 cult classic monster-in-a-museum film The Relic, screened in its entirety, followed by a discussion with special guest, Kyle Cassidy, and Anna Dhody, curator of the Mütter Museum, about what The Relic does and doesn't get right about running a museum with over a century's worth of often-bizarre specimens on the shelves. Laugh, learn and (knowing Anna) cringe at what goes on behind the scenes of the Mütter. Included with this ticket is exclusive after-hours access to the Museum itself! There will be light snacks and a cash bar.
Mütter Museum admission is included in the ticket price and the museum will be open from 5:30-6:30. There will be a cash bar and complimentary snacks. The film screening will begin promptly at 6:40 and end around 8:30. Live commentary during the movie with Anna Dhody, curator of the Mütter Museum, and author/photographer, Kyle Cassidy. Q&A to follow.
Timeline:
5:30PM-6:30PM Reception/Museum Open
6:40PM-8:30PM Screening and Live Commentary
8:30PM-9:00PM Q&A

About Special Guest: Kyle Cassidy
Kyle Cassidy is a Philadelphia based visual artist and author of the books This is What a Librarian Looks Like (2017), War Paint: Tattoo Culture & The Armed Forces (2012), and Armed America: Portraits of Gun Owners in Their Homes (2007). He photographed The Bed Song Book with text by Neil Gaiman and Amanda Palmer, and Geek Knits, a book of geek knitting projects modeled by geek celebrities (including, appropriately enough, Tom Servo, Crow T. Robot and Joel Hodgson) which was written by Joan of Dark. He's produced two feature films based on the works of Henrik Ibsen, A Doll's House (2014) and Hedda Gabler (2017).
His photos have appeared in The New York Times, Vanity Fair, and Fangoria. He's been a contributing editor to Videomaker Magazine for more than a decade, writing the column Basic Training and has watched the first 10 minutes of every bigfoot movie ever made. Find him at kylecassidy.com and @kylecassidy.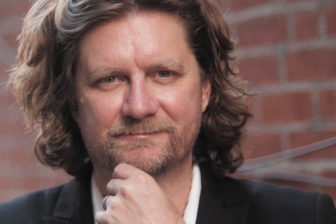 Tickets are transferable, but not refundable.
Questions? Email events@collegeofphysicians.org