Event Information
Refund Policy
Contact the organizer to request a refund.
Eventbrite's fee is nonrefundable.
About this Event
Presentation
Unit-testing or more specifically, front-end unit-testing is undeniably in the top 3 of the most complex topics associated with Angular development.
When one is confronted with this complexity, it is tempting to give, but at what cost? Is it totally possible to develop an application without unit-tests but is it really faster? What happens to code maintainability a few months or sometimes just weeks later? Can we serenely refactor and deploy our apps regularly while it is getting older and complex in our hands?
This workshop presents, through practical exercises, pragmatic Angular unit-testing techniques. You will also learn how to implement human readable, maintainable and above all profitable tests.
Goals
During this workshop, you will learn:
how to implement unit tests for your Angular application with the Test-Driven Development approach,
choose the type of unit-tests that fits best depending on the context,
decouple tests from code to encourage refactoring and tidying up when needed,
implement maintainable and human readable unit-tests.
Where
Online
Schedule
This workshop is served as a 3-Course Meal on 3 days.
Each course is 2.5 hours long and there are 3 sessions per day so you can choose the most suitable time for you:
7:30 AM to 10:00 AM UTC,
12:00 PM to 14:30 PM UTC,
or 4:00 PM UTC to 6:30 PM UTC.
Prerequisites
Curiosity and a good Web culture.
Being familiar with the Angular ecosystem (e.g. know how to create a component, implement and use Inputs / Outputs).
A computer connected to the Internet 😊.
Content
Introduction to testing
Why test?
The different types of tests.
A unit-test example.
Testing strategy
What should we test and how?
Definition of a unit of code.
Classicists vs Mockists.
Exercise: Our first unit-test.
Debugging with Karma.
Jest
Pros & cons.
Setup jest.
Debugging with Jest.
Test-Driven Development
Test-Driven Development: the origin & benefits.
Tips & tricks.
Bonus Exercise: Timeboxed TDD & TCR.
Service Testing
Exercise: Implement a service unit-test with the Test-Driven Development approach.
Mocks, Spies & Stubs
Mocks vs Spies vs Stubs.
Overriding Angular dependency injection.
Exercise: Emulate the behavior of a dependency with Mocks, Spies & Stubs.
Component Testing
Implementing a component's unit-tests.
Different types of component tests: Integration vs Shallow vs Isolated.
Interacting with the DOM.
Exercise: Component integration testing.
Exercise: Component shallow testing.
Exercise: Testing Inputs & Outputs based communication.
Harnesses
Exercise: Harness our components with ComponentHarness.
Http Testing
🎁 Bonus if we still have some time
Your Coach: Younes Jaaidi
Younes is a Google Developer Expert for Angular & Web Technologies.
He is a trainer, consultant & Software Development coach who loves the challenge of boosting teams efficiency and helping everyone enjoy every part of their job. He is passionate about testing, continuous deployment, automation and simplicity.
His experience convinced him that the key to making quality products is collective ownership, passion and knowledge sharing.
In his spare time, you will find him contributing to open-source software, writing articles or speaking at meetups or conferences (e.g. Interchangeable Components at AngularConnect, Limbo at AngularUp)... and sometimes sailing.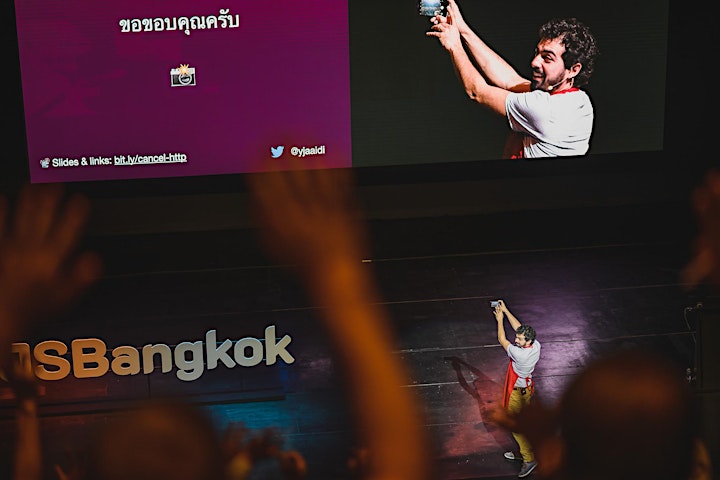 Date and Time
Location
Refund Policy
Contact the organizer to request a refund.
Eventbrite's fee is nonrefundable.