Event Information
Location
Parisoma
169 11th St
San Francisco, CA 94103
United States
Description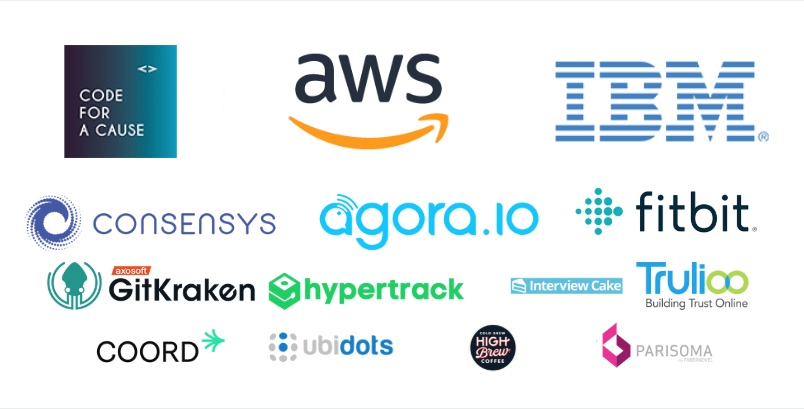 Every year, AngelHack adventures across the globe for our yearly Global Hackathon Series. Over the course of Summer 2018, we'll hit six continents, bridging the gap between Silicon Valley innovation and entrepreneurs all over the world.
This year's theme? Seamless Technology. Hackathons are built for rapid innovation, and rapid isn't always pretty. But no matter the roadblock, broken code or bumps, we continue on and push forward, together. There's no boundary or limit to what we can create.
So join us! Create something cool. Meet great people. Win great prizes. Who knows, your founder journey may begin at Parisoma in San Francisco!!
We offer our own Grand Prize AND team up with awesome sponsors who have their own challenges and prizes you can go after. Aiming for the HACKcelerator invite? Only in it for some cool hardware? Good news, you can go for as many challenges as you want!
AngelHack Challenge: Challenge yourself and your entrepreneurial spirit. Make something innovative without limits, something that brings positive change to the world, even something that solves a small problem. It's that simple.
AngelHack Prize: The winning team from each hackathon will receive an invite into AngelHack's HACKcelerator program.
Code For A Cause Impact Award Challenge: Build technology that solves a social or environmental problem and positively impacts your local community.
Code For A Cause Impact Award Prize: One Impact Award will be given out at each event. At the end of the Global Hackathon Series, the top Impact Award projects will be chosen by an expert judging panel including; Chan Zuckerberg, Chan Zuckerberg Initiative; and more. These top five teams will receive an official invite into the HACKcelerator.
Challenge: The rapid growth of bike sharing in cities worldwide has led to millions of abandoned bicycles blocking streets and sidewalks, disrupting people's daily lives and leaving piles of debris behind. Help cities solve their problem of bike-share oversupply and create a solution using Lambda or Fargate and any other Amazon Web Services technologies.
Prize: 1 x Amazon Echo 2nd Generation for each winning team member
$100 AWS credits to all attendees (Note: Takes up to 48 hours to receive credits): https://pages.awscloud.com/ahawshacks18.html
Agora RTC App Challenge: Build an app or Website that uses the Agora real-time-communications (RTC) platform. Use RTC to solve a real world problem, re-invent the future, or simply be creative!
Prize: $2500 in cash prize, plus a chance to win the "Agora.io Developer of the Year" award and a paid trip to Beijing in Sep 2018!
Challenge: Get ready for Call for Code with this preliminary challenge to improve logistics based on traffic and weather activity. Create an application that helps build resilient communities, and safeguards the health and well-being of individuals and institutions. Use the IBM Code Patterns http://ibm.biz/AHIBMC4C for inspiration to kickstart your solutions or build your idea and services provided by the IBM Cloud.

Prizes:
In-Person: $1,000 to be split amongst the winning team
Consensys Challenge: Build a dApp or a project using the Ethereum blockchain. Suggestion: Try integrating with Infura and MetaMask to jumpstart your progress.
Consensys Prize: 3 ETH to be split amongst the winning team.
Challenge: Create an app or clock face using the Fitbit OS SDK or Web APIs to empower and inspire users to live a healthier, more active life. Everything you need to get started is here: https://dev.fitbit.com
Prize: Fitbit Ionic for each team member.
For additional help check out Community Forums and Discord server.
Fitbit is also providing 10 Fitbit Ionic's loaners for attendees to check out and use at the event. First come first serve on the loaners, hardware lab opens up after the opening ceremony.
Challenge: Build an app with user movement in a creative way
Prize: $1,000
Challenge: Build an application that leverages Trulioo's API to verify the identities of citizens worldwide in an effort to help underserved individuals gain access to basic financial services.
Prize: $1,500.00
Resource: https://developer.trulioo.com/
Challenge: Add mobility as a feature to your project using our APIs!
Prize: Coord swag kit, 1 month featured showcase on Coord's website (https://coord.co), $100 per team member to the mobility option of their choice
Prize: All attendees will receive 1 year of GitKraken Pro for free.
Prize for all attendees: 2,000 Ubidots credits, the promo code will be shared at the Hackathon!
https://app.ubidots.com/accounts/signup/
Grand Prize: A complimentary IoT Lab License for 3 months (must be redeemed in the same year the Hackathon took place).
3 months supply of High Brew Coffee for the winning team members
1 month supply of High Brew Coffee for the runner-up team
https://www.highbrewcoffee.com/
Prize: Interview Cake will give out free full access to their interview prep course to all attendees of this hackathon. The redemption link will be provided in person at the event.
Stay Tuned for More Prizes to Come!
All ages, genders, and skill levels are welcome. Come solo or in a team of up to five, and spend the weekend learning new skills, meeting your local tech community and tech sponsors, enjoying free food, and more.
Our attendees typically consist of developers looking to improve their skills or expand their horizons, students, designers of all skill-sets, and serious entrepreneurs that can add value to teams. Bring your ideas and let's go!
Want to get involved in another way? We're always open to chat with potential sponsors, mentors, and judges! Just email info (at) angelhack.com to get connected.
Pre-Event Consensys Meetup: Sign Up Here.
Date: Thursday, July 26th
Time: 6:00pm - 7:30pm
Location: WeWork 600 California Street 11th Floor SF, CA 94108
Day 1
9:00 AM : Doors Open & Breakfast
10:00 AM : Opening Ceremony, Sponsor Welcomes, & Team Building
11:00 AM : Coding Kick Off
1:00 PM : Lunch
2:00 PM : Sponsor Breakout Sessions
7:00 PM : Dinner
8:00 PM : Pitch Workshop With Ryan Foland
*Venue open overnight

Day 2
8:00 AM : Breakfast
12:00 PM : Lunch
1:00 PM : Code Freeze & Submission Deadline on hackathon.io
1:00 PM : Trulioo Happy Hour!
1:30 PM : A/V Check
2:00 PM : Demos
4:00 PM : Winners are Announced / Prizes!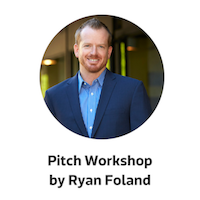 Ryan Foland is the inventor of the 3-1-3 Method, a process whereby your brand or business idea begins as three sentences, condenses into one sentence and then boils down to three words. As Managing Partner of InfluenceTree, Ryan helps executives harness the power of simplicity and authenticity to build a better, more relatable, more profitable brand.
We know some rules are meant to be broken, but you should probably (read: definitely) stick by these:
1. Fresh Code - We all start coding at the same time. It's cool to work on designs beforehand, digital mockups, open source frameworks, and anything else available to everyone, but keep things within fair limits.
2. Code Review - Winning teams may be subject to a code-review at some point following the event or immediately before winning. This is to ensure that all code used is in fact fresh.
3. Ownership and IP - You own your IP and whatever you create. Simple as that.
4. Team Size - No more than five people.
5. Submissions - Each hackathon has its individual hackathon.io page where projects need to be submitted by the designated time. You'll receive an email with instructions on how to do just that.
6. Demos - You'll have 2 minutes to demo the functionality of your project and talk through your idea, and 1 minute for Q&A from judges.
7. Be cool to your fellow hackers! Check out our Code of Conduct.
How is the hackathon judged?
Projects will be judged based on the following criteria, with a total of 5 points per criteria:
Fundability: How fundable is this idea? Is there potential for a sustainable business model?
Execution: How well was the project executed and explained? Did it work?
UI/UX: Beyond design, was the end-to-end user experience for the solution considered?
Originality: How original, creative or unique is the idea?
Scalability: How scalable is the solution? Will it make an impact?
JudgesMentors
Know someone who would make a great judge of awesomeness and innovation? Nominate them (or yourself!) at info@angelhack (dot) com
Curious what it looks like to sponsor awesomeness and innovation? Reach out to us at info@angelhack (dot) com
Date and Time
Location
Parisoma
169 11th St
San Francisco, CA 94103
United States