CMU Alumni in Turkey presents John Zimmerman on "AI+ UX: Blending Human and Machine Intelligence"
About this event
Don't miss this chance to listen to John Zimmerman live in Istanbul.
Prof. John Zimmerman, world renowned Professor at Human-Computer Interaction Institute, Carnegie Mellon University, brings his expertise in designing artificial intelligence products and services along with his boundless determination to understand the consequences of emerging technologies.
8 November @ Bogazici University Demir Demirgil Hall
16:00-16:30 - Registration & Networking
16:30-16:45- Welcome by Prof. Dr. Necati Aras, Vice Provost & Halil Kulluk, President of CMU Alumni Turkey
16:45-17:45- Keynote by Prof. John Zimmerman, "AI+ UX: Blending Human and Machine Intelligence"
17:45 - Q&A, Networking
This talk address research on blending human and machine intelligence. AI innovation is everywhere. From mundane spam filters to conversational agents like Alexa to medical decision tools to driverless cars, intelligent computing increasingly impacts the way people live and work. I will discuss three projects that offer distinctly different perspectives integrating AI into people's lives. Project 1 developed an intelligent decision support tool to help cardiologists decide when to implant a mechanical heart. Clinicians' hostility to computational help leading us to the idea of "unremarkable AI." Project 2 discusses the challenges innovation teams face when they envision and prototype newAI products and services. Project 3 details work on social robots. When should they take on super-human abilities, such as jumping their mind from body to body? What should conversational agents in the home do when teens ask them to "…tell my parents I have been studying."? Integrating computer intelligence and human intelligence is an exciting and surprisingly diverse new area of research.
John Zimmerman: "I am an interaction designer and researcher. I teach courses on interaction design, service innovation, design theory, and HCI methods. My research falls into four areas.
Interaction with intelligent systems: I investigate how to blend human and machine intelligence. I'm also interested in how designers can more easily grasp machine learning as a design material. My current work include a decision support system that aids clinicians in deciding if they should implant an artificial heart.
Designing for the Self: I apply product attachment theory (why people love their things) to the design of digital products and services. Many of the systems we have made help parents feel that they are becoming better parents. Examples include an alarm clock that keeps small children from waking their parents and a mobile system that learns a family's routines and alerts parents when they forget to pickup their kids. My current work investigates how changes to the form and behavior of digital things can make people experience them as more valuable.
Public service innovation via social computing: I investigate how social computing can help citizens engage in the co-design of the public services they use. My current work includes Tiramisu, a deployed app that allows transit riders to crowdsource real-time arrival information.
Research through design: I study how design inquiry, with its focus on exploring possible futures through a process of making things, can be integrated with scientific and engineering inquiry. Book: Design Research through Practice."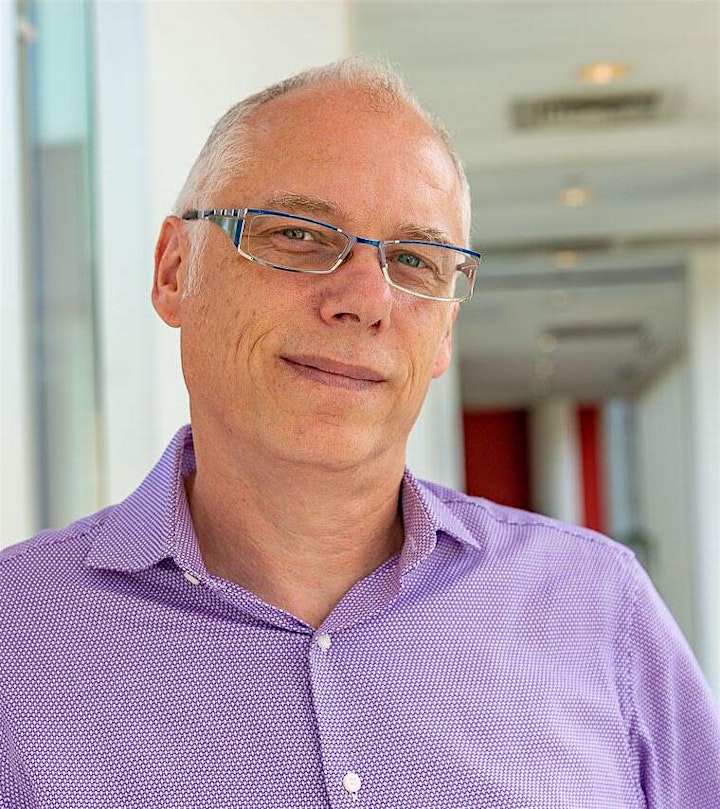 About John Zimmerman:
John Zimmerman is the Tang Family Professor of HCI and AI at Carnegie Mellon's HCI Institute. He conducts research on interaction with intelligent systems, service innovation via social computing, human-robot interaction, and on how to apply design thinking to new technologies. He teaches courses in UX design, service design, and design of AI products and services. He joined the university in 2002. His professional experience includes time as a researcher at Philips Research investigating new forms of interactive television and several years working in film, video, and multimedia production. John is a member of ACM's CHI Academy, an associate editor for the ACM journal Transactions on Computer-Human Interaction, and he has repeatedly been a member of the technical committee for the ACM CHI and DIS conferences. He's published over 140 peer-reviewed papers and authored 40 patents. He regularly speaks on design, HCI, and AI at academic conferences and within the tech industry.
Organizer of Andrew on the Bosphorus with John Zimmerman