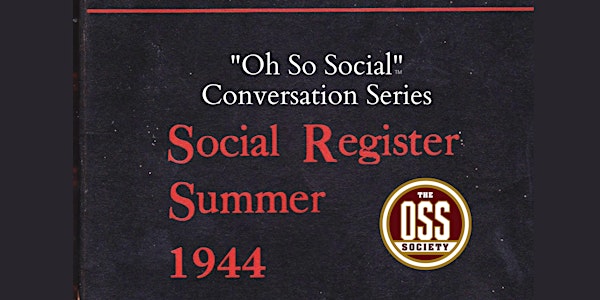 An "Oh So Social" conversation between Sec. Jim Mattis and Dr. Mike Vickers
Leadership & Strategy: A conversation between Secretary James Mattis & The Honorable Michael Vickers
About this event
Join The OSS Society for a very special event with two leading figures from the national security community: Secretary James Mattis and The Honorable Michael Vickers. This is the first installment in The OSS Society's 2021 "Oh So Social" Conversation Series.
Throughout 2021, The OSS Society will bring together leaders from the Intelligence and Special Operations Communities to discuss critical national security issues. The bimonthly series will be moderated by Dr. Michael Vickers who served as the Undersecretary of Defense for Intelligence. Each event will include a unique OSS-themed libation presented by cocktail historian and noted author Philip Greene who has served as The OSS Society's bartender at The William J. Donovan Award® Dinner for many years. We are calling it an "Oh So Social" Conversation Series. (During World War II, so many OSS personnel were listed in the Social Register it was said the initials "O.S.S." really stood for "Oh So Social.")
Registration for each event is free of charge.
The OSS Society is a 501(c)(3) nonprofit organization. Donations are tax-deductible to the fullest extent of the law.
For sponsorship information, contact ohsosocial@osssociety.org.