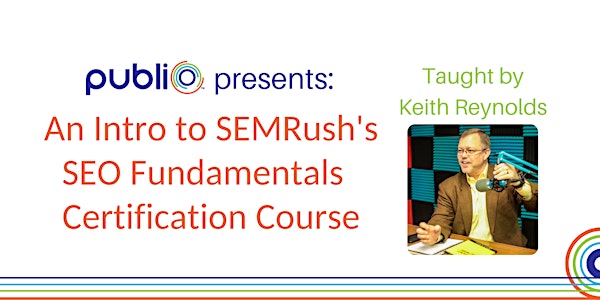 An Introduction to SEMRush's SEO Fundamentals Certification Course
Come and learn about SEMRush's SEO fundamentals certification course: content, what to expect for the exam, and more.
About this event
This crash course will introduce you to the concept of SEO marketing and prepare you for SEMRush's SEO Fundamentals certification course. The hour-long session will consist of:
1. Concept introduction
2. Course layout and concepts
3. Q&A time
SEMRush Academy certificates can be added directly to your LinkedIn profile and are valid for (expire after) one year. These are a great way to add gravitas to a profile and show self-directed learning.