Multiple Dates
An Introduction to CorpPass (Last Session)
Description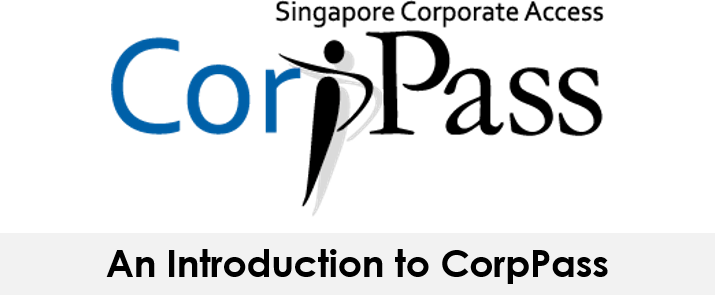 CorpPass is a single corporate digital identity for businesses and other entities (e.g. non-profit organisations and associations) to transact online with Government agencies. If you are a local business with a Unique Entity Number (UEN), this user briefing is for you, as CorpPass will be the required login method for G2B transactions from Q3 2018*.
Interested to find out more and learn how to set it up for your business? Join us at the upcoming briefings on 13 Jul and 24 Aug (last two session left)!
Briefing Agenda
01 - What is CorpPass and how does it benefit business users?
02 - Who is eligible for CorpPass?
03 - How do I register CorpPass for my business?
04 - How do I use CorpPass to access Government digital services?
05 - Where do I get support and assistance on CorpPass?
This briefing is recommended for individuals who are responsible for overseeing and conducting their Government-to-Business (G2B) transactions for their entity. This includes Business Owners, Corporate Secretaries, and individuals from Corporate Services functions (Admin / Finance / Human Resources).
Have some questions?
1. How do I access CorpPass?
Visit www.corppass.gov.sg.
2. Which digital services can I transact with using CorpPass?
Click here to download a list of digital services which are currently onboard CorpPass or will be on boarding in the future.
3. When is the briefing registration deadline?
Online registration on Eventbrite for each session will close by 12 noon on the briefing day.
4. Can I bring guests?
Yes you can! However, as seats are limited, you are required to register each attendee individually.
5. Where can I park my vehicle?
We recommend you to park at the Lifelong Learning Institute carpark.
6. What do I need to bring to the briefing?
If you would like to register for CorpPass after the session, please come prepared with:
1. UEN of your entity; and
2. Details of your entity's registered owner (e.g. the person(s) registered with ACRA):
Full Name

NRIC Number

Email Address
3. Your SingPass account details
7. Will there be other user briefings other than the scheduled dates?
Yes, we will be scheduling more sessions. Watch this space for latest updates.
8. Who may I contact if I need more information?
Please email us at support@corppass.gov.sg.
Business contact information will be collected during registration.