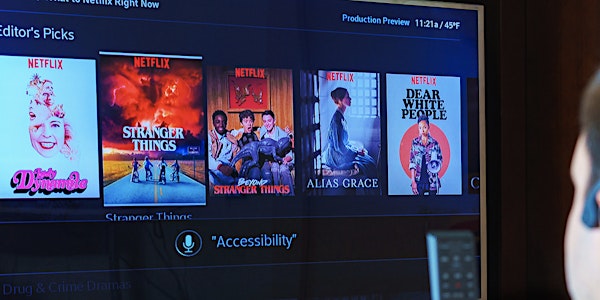 An Insider's Conversation with the Head of Comcast's Accessibility Lab
Caption: Photo of a TV screen with Netflix menu, reads "accessibility" below.
About this event
Accessibility pioneer Tom Wlodkowski and Scott Blanks from LightHouse for the Blind have a conversation about new advances in the field.
Description:
Please join us for a conversation with a true pioneer in the accessibility field, Tom Wlodkowski, Vice President of Accessibility for Comcast. Hosted by LightHouse for the Blind Senior Director of Programs, Scott Blanks and Erin Lauridsen, Director of Access Technology, participants will hear about the numerous innovations Tom and his team have created. From the award winning Xfinity X1 Voice Guidance text-to-speech interface and the web-based Xfinity Adaptive Remote to implementing a dedicated support center specifically tailored for customers with disabilities, Tom and his team define the strategy to ensure current and future Comcast products and services include customers of all abilities. This is a unique opportunity to hear more about the Comcast Accessibility Lab, which provides an interactive atmosphere where accessibility features are at the forefront of everything the team does as they strive to find the next breakthrough for those with disabilities.
RSVP Date: Please RSVP by November 23
**The first 100 folks to RSVP will receive a code for $20 to enjoy a meal from GrubHub during the event.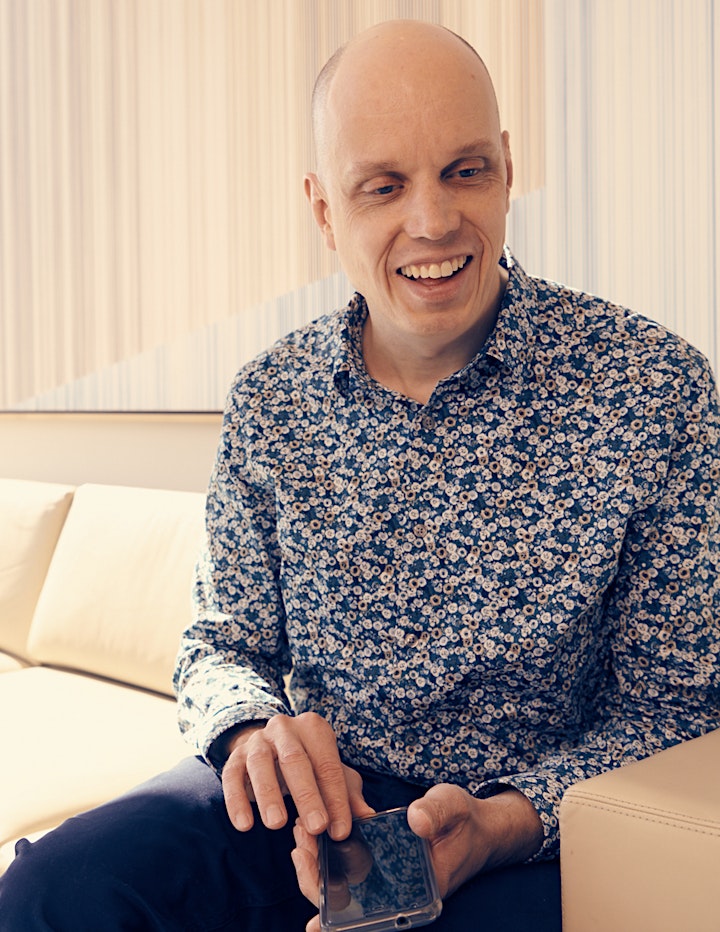 Photo of Tom Wlodkowski, VP of Accessibility for Comcast holding an Iphone