Event Information
Refund policy
Contact the organizer to request a refund.
Eventbrite's fee is nonrefundable.
An Embodiment of Archetypal Astrology: an introduction
About this event
An Embodiment of Archetypal Astrology:
an introduction
a seven-week study and exploration of archetypal astrology
with certified astrologer Verana Faye Bailowitz
Welcome to 2021! WOW. Wonder of Wonders.
Astrology is bursting into our collective awareness in a way it never has before.
We simply cannot deny how connected and interconnected we are and Astrology mirrors these connections every day! It feels so powerful and empowering to find ourselves held within something greater and guided by something deeply magical.
This is an extraordinary time to turn toward Astrology as a tool and lens for our healing, our wholeness, and for understanding our unique purpose at this wild and sacred time to be alive.
Please join me this February for a seven-week astrology course...
...designed for a small, intimate group, where we get to learn, integrate, heal, and explore TOGETHER.
Hi, my name is Verana and I am a certified Archetypal and Counseling Astrologer. I have been gestating this course for some time now and feel so excited to birth it at this time. This is a rare opportunity to deepen into astrological study, in a community setting.
We will embark on a journey together, with the planets, with our own unique birth charts, with each other. We begin February 11, 2021.
This course will be part teachings and part co-study. We will journey with each other into the different components of YOUR natal chart and how they weave together WITH YOU to tell the story of your unique life. We will incorporate somatic exercises to bring these archetypal energies into our bodies and get curious about how they feel within each of us. Come discover your unique embodiment of these archetypes as you begin or continue your journey of astrological exploration and study.
The first 60 minutes of each class will be spent in lecture format, followed by 30 minutes of community chart exploration. We will be using your charts to explore and uncover who we came here to be and who we authentically are. Co-exploring our souls' journeys is my FAVORITE thing about studying astrology in a group. (With your individual consent, we will all be looking at your charts with one another and practice making meaning of the components we are studying.)
I will spend time each class offering my knowledge and understanding of the different components of the dynamic natal chart, including an introduction to the Planets, Signs, Aspects, Houses, and Transits and how to weave these together for greater depth and breadth of understanding and integration. Though all these components are important to the weaving of the whole chart, mostly we will be engaging with the planets, their archetypes, and the dynamic relationships they have with each other.
Please join us for this adventure into your liberation and transformation!
I am deeply honored (and ECSTATIC!) to be your guide!
This course is for you if….
You are desiring to begin or continue exploring your natal chart and learn to read your chart with more connection, breadth, depth and agency?
You are you longing to feel more connected to your unique Soul's journey?
You are wanting to study Astrology in an intimate, supportive group environment?
You want to bring the planets down into YOUR body, your breath, your being.
You want to be learning with an engaged, intimate group of folks ready to deepen into Soul exploration through the lens of Astrology.
What you will get:
a basic, yet thorough introduction to archetypal astrology and how to read your own chart
an in-depth invitation into the planetary archetypes and how these energies dance within you every day
a well-rounded understanding of the different components of the natal chart (i.e. planets, signs, houses, aspects) and how these components work together to create a dynamic and ever-changing story that is your life
an understanding of how to use astrology in a way that honors our unique design while creating empowerment for your unique will in how you tell the story of your own life
We will meet every Thursday evening from 5:30-7pm PST/PDT for 7 weeks
beginning February 11,2021
Standard price: $345
Supporter price: $395
Supported price: $295
(*please contact me if you would like to request a payment plan option)
Meet your teacher:
Verana is a certified astrologer and full spectrum doula. She dedicates herself to birth, transformation, and health. Accompanying people through times of intensity and transition, pain and joy, has guided her journey as a counseling and archetypal astrologer as she walks beside her clients in their journeys through time and space. She guides people into seeing and understanding their unique purpose and meaning, while weaving into the more global themes that are happening for us all and how they are influencing us individually and collectively. Verana gives readings for individuals, couples, and newborns and is empowered by the intention to restore health, embodiment, and deep care to individuals and families. She uses the natal chart as a powerful lens for understanding and exploring the different layers of psyche and soul.
Verana's first encounter with Astrology came when she was feeling overwhelmed and existentially and spiritually lost in her life. Astrology opened her life to a true, deep sense of belonging and magic, which has been enormously supportive and formative for her own self-knowledge and growth. It has guided her life in innumerable ways ever since, and she teaches from that place of gratitude, reverence, and enthusiasm. Verana has been giving readings since 2015. She has been studying in depth for the past 2.5 years with her teacher, Jessica DiRuzza, and she recently received her astrological certification from trustpsyche©.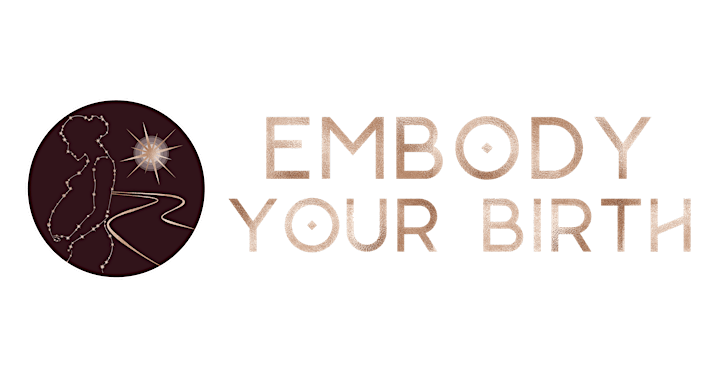 Date and time
Location
Refund policy
Contact the organizer to request a refund.
Eventbrite's fee is nonrefundable.
Organizer of An Embodiment of Archetypal Astrology : an introduction