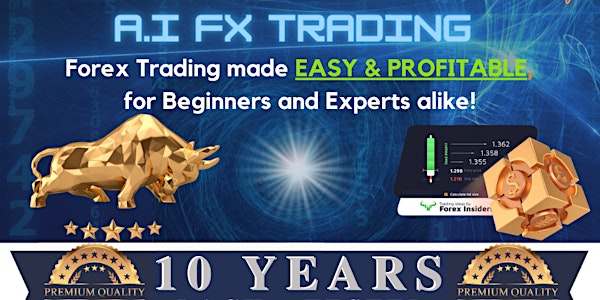 Multiple dates
An A.i Powered Forex Platform that makes trading Easy & Profitable for all.
Forex Insiders (FXI): - an A.i Powered Forex Platform that makes trading Easy and Profitably for beginners and experts alike!
Date and time
December 11, 2021 · 10am - December 16 · 11am PST
About this event
The Forex Market is huge, $6.6 Trillion changes hands on a daily basis. It is also one of the oldest markets, it has been around throughout the history of money.
The Forex Market has created many billionaires, millionaires and individuals living comfortable lives away from the 9 to 5 grind. Away from the financial insecurities that many people are going through.
At this presentation you will experience and learn how you can start trading forex and COMPOUND YOUR MONEY DAILY!
You will see how through this A.I Powered Platform you will be able to trade and get 10%, 12%, 20% and even 30% monthly returns.
12PM - US & Canada / 5PM - UK / 8PM - Tanzania, Kenya & Uganda
About the organizer
American Communications Network is the World's Largest Direct Seller of Telecommunications and Essential Services for Home and Business.