Description
ABSTRACT
The internet was supposed to democratize discussion, allowing people from all walks of life to communicate with each other at scale. However, this vision has not been fully realized—instead online discourse seems to be getting worse, as people are increasingly drowning in discussion, with much of it unwanted, unpleasant, or downright harmful. In this talk, I present new systems that empower discussion participants to work collectively to bring order to discussions through a range of collaborative curation tools. These systems enable the following new capabilities: 1) recursive summarization of threaded forums using Wikum, 2) teamsourced tagging and summarization of group chat using Tilda, 3) fine-grained customization of email delivery within mailing lists using Murmur, and 4) friendsourced moderation of messages against online harassment using Squadbox.
In a world of abundant discussion and mass capabilities for amplification, the curation of a social space becomes as equally essential as content creation in defining the nature of that space. By putting more powerful techniques for curation in the hands of everyday people, I envision a future where end users are empowered to actively co-curate every aspect of their online discussion environments, bringing in their nuanced and contextual insights to solve social issues.
BIO
Amy X. Zhang is a fall 2020 incoming assistant professor at University of Washington's Allen School of Computer Science and Engineering. She is currently doing a 1-year postdoc in the Computer Science Department of Stanford University after just finishing her Ph.D. at MIT CSAIL. She is also a current affiliate and 2018-19 Fellow at the Berkman Klein Center at Harvard University. She is a founding member of the Credibility Coalition, a group dedicated to research and standards for information credibility online. She has interned at Microsoft Research and Google Research. Her work has received a best paper award at ACM CSCW, a best paper honorable mention award at ACM CHI, and has been profiled on BBC's Click television program, CBC radio, and featured in articles by ABC News, The Verge, New Scientist, and Poynter. She received an M.Phil. in Computer Science at the University of Cambridge on a Gates Fellowship and a B.S. in Computer Science at Rutgers University, where she was captain of the Division I Women's tennis team. Her Ph.D. research was supported by a Google PhD Fellowship and an NSF Graduate Research Fellowship.
SCHEDULE
6:30 - 7:00 Networking over food and beverages
7:00 - 8:30 Meeting
8:30 - 9:00 CHI Dessert and more networking!
SPONSOR
Thank you to our generous sponsors!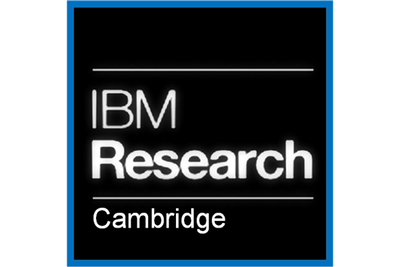 Organizer of Amy Zhang - Systems to Improve Online Discussion
What We Do
BostonCHI is the Boston area chapter of ACM's Special Interest Group on Computer-Human Interaction (SIGCHI). Our members, from throughout New England, share ideas and experiences on the rapidly growing and changing area of how computers and people interact. Read the chapter Bylaws.
We have monthly gatherings in the metro Boston area, which are open to both members and non-members at no charge. In addition, members receive a monthly e-mail newsletter. If you're not yet a member, we encourage you to become one! 
SIGCHI is a forum for the study of human-computer interaction (HCI) and includes research and development efforts leading to the design and evaluation of user interfaces. The focus of SIGCHI is on how people communicate and interact with computer systems. SIGCHI serves as a forum for the exchange of ideas among computer scientists, human factor scientists, psychologists, social scientists, systems designers and end users. (from ACM SIGCHI)
BostonCHI is an organization of professionals from the New England area in the field of Human-Computer Interaction. Our members represent the diverse interests of that field: graphic arts, documentation, usability, psychology, user interface design, human factors, industrial design, ergonomics, computer science, training, education, and many others.
Become a Supporting Member
Supporting members help fund the sharing of HCI knowledge in our community. For $15 a year (or $150 lifetime) you can contribute to our mission of giving innovative thinkers and doers a platform while enhancing professional knowledge and networks.