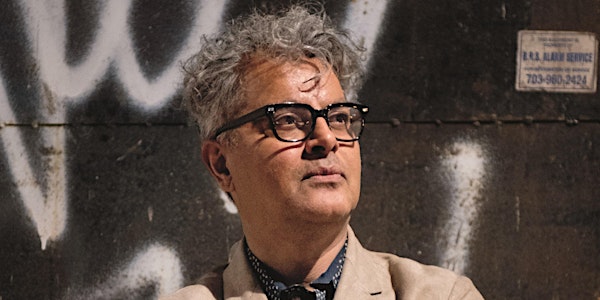 Amitava Kumar, author of " A Time Outside This Time" with Lydia Millet
Novelist Amitava Kumar, author of "A Time Outside This Time" with with Lydia Millet
Refund Policy
Contact the organizer to request a refund.
About this event
Finally, fiction writer and essayist Amitava Kumar is becoming more known in the U.S., after several books marked him as a significant writer in his home country of India. Living and teaching in New York for several years now, he read here a few years ago (when such things happened) for his superb novel, Immigrant, Montana. He is virtually here this evening for his newest, A Time Outside This Time (Knopf). "Why write when things are falling apart? More importantly: how to write when the might of fiction is abused by the worst, when lies are eating through what seemed like reality just a moment ago? These are perennial novelist questions, and A Time Outside This Time confronts them head on. Amitava Kumar's prose is beautiful, deft and full of memorable details; his narration is marked by immense curiosity, kindness and clarity of thought. He seems to be writing in real time, trying to comprehend, with admirable hope and patience, how to retain faith in literature, in democracy, in the kindness of others. A Time Outside This Time is a courageous book, incredibly relevant for the present moment and crucial for imagining a better future."—Aleksandar Hemon.
"Kumar's marvelous book channels Orwell in its outline of our dilemmas with disinformation. Sensuous and searching, this is an absorbing portrait of an inspired artist in the midst of our maddening cultural moment."—Ayad Akhtar.
Making a welcome Elliott Bay return, albeit in virtual conversational mode, is acclaimed fiction writer Lydia Millet, whose 2020 novel, A Children's Bible, was a National Book Award finalist.