Sales Have Ended
Ticket sales have ended
Thanks for joining ASGTG 2020. The event will take place rain or shine. Please make sure to join the group https://www.asgtg.com/join-asgtg/
Sales Have Ended
Ticket sales have ended
Thanks for joining ASGTG 2020. The event will take place rain or shine. Please make sure to join the group https://www.asgtg.com/join-asgtg/
Description
ASGTG 2020: The Pulse of the Amazon Marketplace #ASGTG20
This event is now closed. You can purchase the videos on this link. They will be emailed in about 2-3 weeks when editing is complete. A tremendous thanks to every attendee and sponsor who participated and made it a huge success.
Presented by: Ed Rosenberg
For: Private Label and Resellers on Amazon
Location: Kol Yaakov Hall in Brooklyn, NY
Date: January 15th, 2020

This all-day event connects Amazon's top sellers with Amazon experts, speakers, and others who strive to succeed in the marketplace. Senior reps from Amazon, Walmart, and eBay will be at the event.
ASGTG started as a simple idea and quickly exploded into a group sourcing for all Amazon selling issues. It includes many top 500 Amazon sellers. ASGTG's annual event has grown to become a widely known Amazon sellers' conference - truly a standout among the rest. It's no wonder it was voted number 2 of the top Amazon Sellers events to attend.

The 6th Annual Conference in 2020 will welcome industry attendees from every background, including many of the most successful Amazon sellers on the marketplace.
Attendees will have access to a full day of content in the main room, including seminars, keynote speakers and discussions by leaders in the Amazon Professional Selling and General E-commerce field. A second room will provide an all-day lavish gourmet catered buffet lunch and dinner, sponsorship booths, as well as more valuable networking opportunities.
Attendee Feedback:
"Every speech has amazing content. The networking is unparalleled. We've been going for four years, and every year we walk away with new connections worth thousands in financial savings." -Gavriel N.
"This is THE place for all your up-to-date Amazon news, information and questions. Highly recommended to anyone selling online from the newbie to the long-time seller." -Barrry Lampart
"This show is known in the industry as one of the top shows for Amazon sellers.The passion and ideas that come out of the event are energizing." -Jeff Cohen, Seller Labs
"Was the best amazon event I have ever been by. It was informative and had real content and the food was off the charts." Usher P.
Reserve your place now. We look forward to another great success this year!
Highlights of Previous ASGTG Events:
Schedule
(All Day) Networking- 11:00 am - 9:00 pm
Lavish Lunch- 11:30 am - 3:30 pm
Mincha/Maariv- 4:45 pm
Lavish Dinner
4:00 pm - 8:00 pm
11:00-11:30 - Welcome to ASGTG

11:30-12:00 -

Yael Cabilly: Buying and selling Amazon businesses- myths and facts

12:15-1:15 -

Norman Farrar

is a serial entrepreneur who provides marketing and managed e-commerce solutions for brands.

2:00-2:45

- Dvir Cohen

will give a lecture called "Content Engagement."

3:15 - 4:00 -

Amazon.com Account Health

(how to monitor/improve/avoid suspension/appeal) Tips from the Amazon.com account health team.

5:30 - 7:00

- Tomer Rabinovich:

Product Selection in The New Decade; 3 ways to find and add new products to your catalogue

and more.

7:15 - 8:00

-

Juozas Kaziukenas:

The Year in Review looks at the state of marketplaces, their challenges, and makes predictions what's to come next and more.
Presentations from Top Amazon Experts

Lavish Lunch + famous ASGTG lavish gourmet catered buffet dinner

High-energy, inviting atmosphere for networking with hundreds of advanced sellers

Many of the top 500 Amazon sellers in attendance.

Reps from Amazon, Walmart and eBay will be in attendance.
Speaker Lineup: ALL-NEW SPEAKERS
1. YAEL CABILLY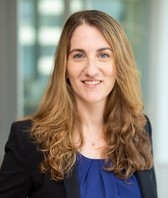 Yael Cabilly is the founder of Cabilly & Co., and one of the leading attorneys in the field of E-Commerce Law. With over 15 years of experience in Intellectual Property, Yael uses her unique IP background to solve problems on E-Commerce platforms, and protect her clients' interests. Yael is also the co-founder of Fortunet, an investment banking firm focusing on the sale of Amazon businesses.
She will be covering the following:
Does Amazon allow you to sell your account?

How do you determine the value of your account?

How should you prepare for a sale?

When is the best time to sell it?

How do you maximize the value of the account?

Legal implications
2. NORMAN FARRAR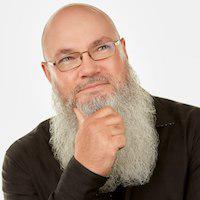 Norman Farrar is a serial entrepreneur who provides marketing and managed e-commerce solutions for brands. He has worked with Fortune 500 companies such as Coca-Cola and 20th Century Fox. Since the early 1990s, Norman has focused on helping entrepreneurs optimize their operations and the potential of their business. He will be giving hands on tips about:
Old School Marketing for New School Results on Amazon

Do p

ress releases work (Case Study)

What are press releases?

Building rank vs authority

Who should use press releases

Launch and rank in 5 easy steps

What to expect and what not to expect

Action steps

Bonus- How to drive external traffic and show up on your competitors listing for free.
3. DVIR COHEN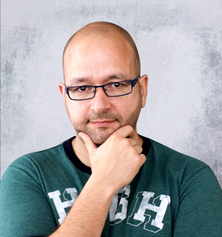 CEO of e-commerce.net
Dvir Cohen is

entrepreneur

and computer geek.

Dvir has written over 150 kindle e-books and established few years ago a company named "ez-commerce", which accompanies businesses and companies to the e-commerce world.
Dvir is expert in defining and analyzing the company clients and needs and based on that build a e-commerce strategy and social traffic funnel.
Dvir owns the biggest FB group in Israel called "Amazon Be Click" with 17K members.
Dvir is quoted in the Israeli media (TV,Radio and Newspapers) and today leads the professional knowledge about Amazon and e-commerce in his country.
He will give a lecture called "Content Engagement" which include:
How to boost your brand using...content

The three types of customers

Tools we need to "engage"

Let's get social

Action items needed to "go on the road map"

Building a social strategy - Who , Why and When and much more
4. TOMER RABINOVICH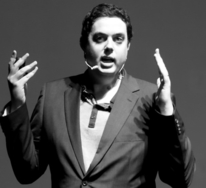 Tomer Rabinovich grew a successful Amazon business with zero background in online
sales, thanks to his unique ability to simplify complex tasks. Now, as a sought after speaker
at events all over the world, he also teaches and consults other Amazon sellers these same
actionable tactics that they can use to elevate their own businesses. And his best
achievement of all is getting to enjoy an abundance of time with his wife and two kids.
He will give hands on tips about:
Product Selection in The New Decade; 3 ways to find and add new products to your catalogue

Based on Tomers' criteria-

Based on reviews and revenue, but with a different approach. 2 different criteria options - Those differ from smaller and bigger sellers who have different budgets.

More of the same- finding a good product and launching similar products to it.

Branding competitive products- R

eal examples of what can be sold right now and how this should be looked at using Brand Analytics.
5. JUOZAS KAZIUKENAS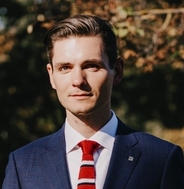 Juozas Kaziukenas, or Joe as friends call him, is an entrepreneur based in New York City. He is currently leveraging his years of online retail experience as founder of Marketplace Pulse, an e-commerce intelligence firm. His unique perspectives on business and technology have been featured in many of the world's leading publications including The Wall Street Journal, The New York Times, Bloomberg, CNBC, Reuters, Fortune magazine, and The Atlantic.
He will be speaking about:
In 2019 sellers on the Amazon marketplace sold $200 billion worth of products.

Amazon marketplace is so large it would rank as the 50th largest economy in the world if it were its own country. Below New Zealand's economy, but bigger than Qatar's.

The Year in Review looks at the state of marketplaces, their challenges, and makes predictions what's to come next.
M.C. JOEL WOLH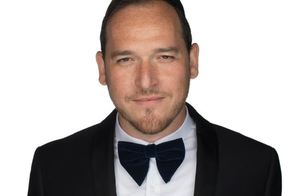 Joel Wolh is an Amazon Madman and Founder of PPC REV (formerly Boutique Seller). Along with being a LinkedIn influencer and running a popular podcast, Joel's company is changing the face of how sellers get seen and sell on Amazon. Using a proprietary system, Joel's team has developed a cutting edge Amazon Advertising platform that utilizes Big Data to optimize campaigns for hundreds of sellers.
This year's event will include speakers who are highly influential in the e-commerce industry.
For more info and questions: E-mail events@asgtg.com, text or call (844) 427-4844.
Become an ASGTG Member:
Videos of this event and the past event can be purchased. This year's videos will be edited and available about 2-3 weeks after the event (speaker slides included).
Terms & Conditions
Tickets are issued on a first-come, first-served basis. We recommend that you reserve your place as soon as possible - limited spaces available!
FAQs
Refunds only within 30 days
Is there a dress code at the event?
Yes. The dress code is business casual.
Is everything Glatt Kosher?
Yes. (Hall under OK and KHL. Meat is crc Hisacdut chasidiche Shechita, Beis Yosef , Everything Bishul Yisrael, Yashon)
What are some hotels in the area?
Avenue Plaza, Borough Park (718) 552-3200
JFK airport hotel (718) 244-4444
One Hotel Brooklyn (347) 696-2500
Fairfield Inn, Park Slope (718) 522-4000
Even Hotel, Downtown Brooklyn (718) 552-3800
Will I get a recording of the presentations after the event?

Yes. It takes a few weeks to edit.
Is this for Private Label Sellers or branded Resellers?
There will be presentations for both business models.
Will the speakers be pitching anything?
No. Nothing at all.
Who should attend?
This is primarily for Serious Amazon businesses.
Will there be parking?
Yes, but its best to use Public Transportation or Uber.
Which train is closest to the hall?
There is an F train that comes to the Ave P subway station.
Do I have to bring my printed ticket to the event?
You do not have to. We can locate this information by name
Can I update my registration information?
Yes - Check your email with your confirmation and follow instructions.
Is this event applicable if you are not an FBA Seller?
Our event is a great networking opportunity for multiple different types of companies even if you are not an FBA seller.
Is this event for both men and women?
Yes.
***For any urgent inquiries; please text (844) 427-4844
To view our full list of vendors please follow this link
Sponsored by:
Organizer of Amazon Sellers Event/Meetup ASGTG 2020: The Pulse of the Amazon Marketplace
Founder of Amazon Sellers Group TG
Powerful and leading Amazon Sellers group that provides support and advocates for Amazon Sellers and other e-commerce professionals.
Amazon
Compliance/ Suspension SpecialistEd is a sought-after expert on all Amazon related issues. He has successfully helped multitudes of sellers, including many of the top 200 sellers, navigate the rough terrain of Amazon Suspension and other compliance issues.
E-commerce professional 20+ Years