Amazon Sellers Event/Meetup ASGTG 2019: The Pulse of the Amazon Marketplace

Wednesday, January 30, 2019 from 11:30 AM to 8:30 PM (EST)
Event Details
Join ASGTG Amazon Seller's Support group for professional sellers (free of charge)
Kevin King 4 hour Mastermind + 2018 Main Event Videos: Click Here to Buy
ASGTG's 5th Annual Meetup Video Can be Purchased Using the Link Below:
#ASGTG19
ASGTG 2019: Keep Your Hand on the Pulse of the Amazon Marketplace. Advanced Amazon Sellers.
ASGTG Meetup 2018 was a smashing success! This year's event, presented by ASGTG founder Ed Rosenberg, will be held at Kol Yaakov Hall in Brooklyn on January 30th. This all-day event connects Amazon's top sellers with others who strive to succeed in the marketplace. Reserve your place now. Please direct your ticket requests and any other questions about ASGTG 2019 to events@asgtg.com . We look forward to another great success this year!
The Heartbeat of Selling on Amazon
Read on for more information about our esteemed speakers and what you'll learn from each presentation.
Presentations from Top Amazon Experts
Lunch + famous ASGTG lavish gourmet catered buffet dinner 
High-energy, inviting atmosphere for networking with hundreds of advanced sellers
ASGTG 2019: A Must-See for Every Seller
The ASGTG event started as a simple idea: Let's connect Amazon sellers with top individuals in the field who can offer valuable advice and selling tips, for both experts and newbies. The notion seemed to resonate: ASGTG's annual event has grown to become a widely known Amazon sellers' conference - truly a standout among the rest.
The 5th Annual Conference in 2019 will welcome industry attendees from every background, including many of the most successful Amazon sellers on the marketplace.
About the Event
Presented by Ed Rosenberg
Attendees will have access to a full day of content in the main room, including seminars, keynote speakers and discussions by leaders in the Amazon Professional Selling and General E-commerce field. A second room will provide an all-day lavish gourmet catered buffet, sponsorship booths, as well as more valuable networking opportunities.
Voted number 2 of the top Amazon Sellers events to attend. Click here to see the list
Schedule
TBA
---
Speaker Lineup
This year's event will include speakers who are highly influential in the e-commerce industry. Speakers will include Kevin King, Wilfreid Ligthart and more (TBA.)
Read on for more information about our esteemed speakers and what you'll learn from each presentation.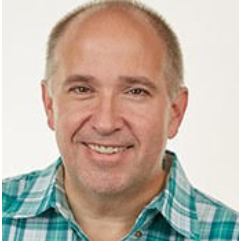 Kevin King
Kevin King is a serial entrepreneur who has been involved in e-commerce since 1995. He has been featured on Lifestyles of the Rich & Famous and Entertainment Tonight, as well as the front page of USA Today and The Wall Street Journal. As a multi-million dollar Amazon seller, Kevin will provide some of his absolute best strategies for every seller to use in their business operations.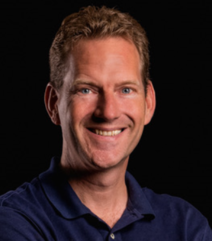 Wilfried Ligthart
Digital Blacksmith and Co-owner of PurImpression and Netevents
 Wilfried Ligthart is a Digital Blacksmith that specializes in driving external traffic. He is an expert in developing, engaging and monetize digital communities. He worked for years as a CEO in a multi-million-dollar Media Company in The Netherlands. He is an expert speaker and travels the whole world teaching people how to build, manage and optimize ROI-focused communities with loyal buyers. He recently spoke at Amazon Headquarters in London about how to drive external traffic to Amazon.
He will give hands-on tips about:
How to manage and create social media and online communities and how to turn loyal followers in VIP buyers.
How to optimize Facebook and Social campaigns to increase brand awareness, leads and conversion both to your own website and Amazon.
How to effectively use Google AdWords, Shopping ads and YouTube ads. How to get the best traffic with lowest PPC.
How rank number 1 on Google and Bing. Outrank the competition with your keywords that drives business results by connecting user intent with relevant content.
How to build fun and interactive social media contests and giveaways that grow the audience and engage the community. What is the best strategy for product launches.
How to maintain and improve online reputation by monitoring and responding to reviews, questions and comments.
How to setup Email and Messenger sequences that convert new customers, increase LTV, and drive revenue growth
How to setup Email and Messenger sequences that convert new customers, increase LTV, and drive revenue growth.
Sponsorship Opportunities: To request a booth or other sponsorship opportunities fill out this form.
Join e-newsletter for Amazon/ ASGTG updates
To join ASGTG (free of charge) click here: http://www.asgtg.com/join-asgtg
Terms & Conditions
Tickets are issued on a first come, first served basis. We recommend that you reserve your place as soon as possible - limited spaces available!
Questions or concerns? Email events@asgtg.com for quick answers to all your questions.
What's the refund policy?
Refunds only within 30 days
FAQs
Is everything Glatt Kosher? 
Yes. (Hall under OK and KHL. Meat is crc hisacdut chasidiche shechita, Beis yosef , Everything Bishul yisrael, Yashon)
Will I get a recording of the presentations after the event?
Yes. it takes a few weeks to edit.
Is this for Private Label Sellers or branded Resellers?
There will be presentations for both business models.
Will the speakers be pitching anything?
No. Nothing at all.
Who should attend?
This is primarily for Serious Amazon businesses.
Will there be parking?
Yes, but its best to use Public Transportation or Uber.
Do I have to bring my printed ticket to the event?
You do not have to. We can locate this information by name
 Can I update my registration information?
Yes - Check your email with your confirmation and follow instructions.
Sponsored by:
Have questions about Amazon Sellers Event/Meetup ASGTG 2019: The Pulse of the Amazon Marketplace?
Contact Ed Rosenberg
Save This Event
When & Where

Kol Yaakov Hall
1703 McDonald Ave
Brooklyn, NY 11230


Wednesday, January 30, 2019 from 11:30 AM to 8:30 PM (EST)
Add to my calendar
Organizer
Ed founded Amazon Sellers Group (www.ASGTG.com), an all-encompassing support group geared solely towards Amazon sellers, from top professionals (including many of the top 500) to newbies.Ed is also the Founder and owner of SharkMotorcycleAudio.com. Sharkmotorcycleaudio.com is an internationally recognized brand in motorcycle and marine audio equipment.
https://www.linkedin.com/in/edrosenberg1/