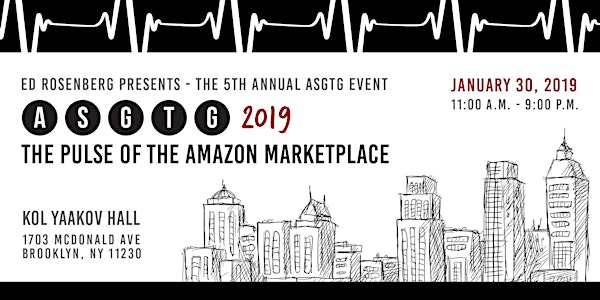 Amazon Sellers Event/Meetup ASGTG 2019: The Pulse of the Amazon Marketplace
When and where
Location
Kol Yaakov Hall 1703 McDonald Ave Brooklyn, NY 11230
Refund Policy
Refunds up to 30 days before event
Description
The importance of a sellers group. Additional Small Pre-event gathering for large sellers the night before.
To purchase the videos, please fill out this form. They will be edited and available about 2-3 weeks after the event (speaker slides included).
Please use #ASGTG19 .
Some Amazonians will be in attendance.
ASGTG 2019: Keep Your Hand on the Pulse of the Amazon Marketplace. Advanced Amazon Sellers.
ASGTG Meetup 2018 was a smashing success! This year's event, presented by ASGTG founder Ed Rosenberg, will be held at Kol Yaakov Hall in Brooklyn on January 30th. This all-day event connects Amazon's top sellers with others who strive to succeed in the marketplace. Reserve your place now. We look forward to another great success this year!
The Heartbeat of Selling on Amazon
Read on for more information about our esteemed speakers and what you'll learn from each presentation.
Presentations from Top Amazon Experts

Lavish Lunch + famous ASGTG lavish gourmet catered buffet dinner

High-energy, inviting atmosphere for networking with hundreds of advanced sellers

Many of the top 500 sellers in attendance.

Multiple Amazonians will be attending as attendees.
ASGTG 2019: A Must-See for Every Seller
The ASGTG event started as a simple idea: Let's connect Amazon sellers with top individuals in the field who can offer valuable advice and selling tips, for both experts and newbies. The notion seemed to resonate: ASGTG's annual event has grown to become a widely known Amazon sellers' conference - truly a standout among the rest.
The 5th Annual Conference in 2019 will welcome industry attendees from every background, including many of the most successful Amazon sellers on the marketplace.
About the Event
Presented by Ed Rosenberg
Attendees will have access to a full day of content in the main room, including seminars, keynote speakers and discussions by leaders in the Amazon Professional Selling and General E-commerce field. A second room will provide an all-day lavish gourmet catered buffet lunch and dinner, sponsorship booths, as well as more valuable networking opportunities.
Voted number 2 of the top Amazon Sellers events to attend. Click here to see the list.
Schedule
11am-9pm (All Day) Networking
Lavish Lunch
11:30 - 3:30
Lavish Dinner
4:00 - 8:00
Speaker Lineup:
11:00-11:30 - Welcome to ASGTG
11:30-12:05 - Bradley Sutton

: How to Differentiate Your Listings and Hyper-Optimize them for Superior Results

12-15-1:30 -

Jeff Cohen- will share intelligence on how Amazon works and how to improve your business.

How to Build an ASIN Strategy to Crush Your 2019 Goals

2:00-2:30

- Aaron Schneider / Kathy Terril- How to sell successfully on eBay. Advanced sellers strategies

2:40 - 4:10

- Kevin King: will provide tips and strategies for Amazon sellers to use in their business operations. Current Advanced strategies for Amazon sellers

5:45 - 7:15

- Wilfried Ligthart: How to drive external social media traffic to Amazon and more. RECOMMENDED

7:15 - 7:30 - Ed Rosenberg
7:40 -8:10-

Dvir Cohen- How to think like an advertiser and not as a seller, how to rank high on PPC and more.
Speaker Lineup
This year's event will include speakers who are highly influential in the e-commerce industry. Speakers will include Kevin King, Wilfreid Ligthart, Howard Thai, Aaron Schneider, Bradley Sutton and more.
Read on for more information about our esteemed speakers and what you'll learn from each presentation.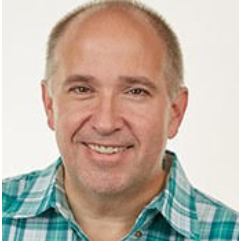 Kevin King (2:40-4:10 PM)
Kevin King is a serial entrepreneur who has been involved in e-commerce since 1995. He has been featured on Lifestyles of the Rich & Famous and Entertainment Tonight, as well as the front page of USA Today and The Wall Street Journal. As a multi-million dollar Amazon seller, Kevin will provide some of his absolute best strategies for every seller to use in their business operations.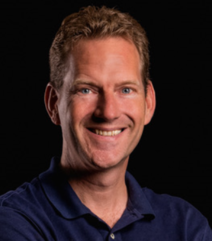 Wilfried Ligthart (5:45-7:15 PM)
Digital Blacksmith and Co-owner of PurImpression and Netevents
Wilfried Ligthart is a Digital Blacksmith that specializes in driving external traffic. He is an expert in developing, engaging and monetize digital communities. He worked for years as a CEO in a multi-million-dollar Media Company in The Netherlands. He is an expert speaker and travels the whole world teaching people how to build, manage and optimize ROI-focused communities with loyal buyers. He recently spoke at Amazon Headquarters in London about how to drive external traffic to Amazon.
He will give hands-on tips about:
H

ow to manage and create social media and online communities and how to turn loyal followers in VIP buyers.

How to optimize Facebook and Social campaigns to increase brand awareness, leads,

and

conversion both to your own website and Amazon.

How to effectively use Google AdWords, Shopping ads and YouTube ads. How to get the best traffic with

the lowest

PPC.

How rank number 1 on Google and Bing. Outrank the competition with your keywords that

drive

business results by connecting user intent with relevant content.

How to build fun and interactive social media contests and giveaways that grow the audience and engage the community. What is the best strategy for product

launches.

How to maintain and improve online reputation by monitoring and responding to reviews, questions,

and

comments.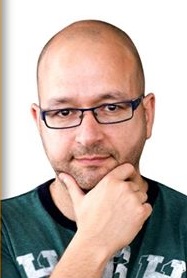 Dvir Cohen (7:40-8:10 PM)
Born 1975, married + 3 lives in Rishon Le-Zion, Israel. Dvir has always been a computer geek with over 30 years of experience in the computer world, including over 12 years in e-Commerce. In 1982 he became one of the founders of "The Joker" BBS - and starred on A-List. He holds a B.Sc. in Computer Science and Mathematics from Ben-Gurion University and during his studies was a technology reporter on a number of newspapers and magazines in the high-tech world at the time. Dvir has written over 150 kindle e-books, among them the children's book Leo SuperHero and The Hunt, now on Amazon Kindle Store. He also trades in hundreds of OA, PL items, together with entrepreneurs and trading companies on Amazon and e-commerce. Dvir is one of the founders of the largest trading community in Israel - "Amazon be-Click" and CEO of https://www.ez-commerce.net/en-home which give e-commerce business solutions to Entrepreneurs and business companies.
He will give hands-on tips about:
PPC- Be the master of your domain

It's all about the way you think

Know your numbers: Max CPC, ACOS, TACOS, etc.

How to think like an advertiser and not a seller

Master of your domain strategy- a step-by-step guide

Ranking high with PPC

And much much more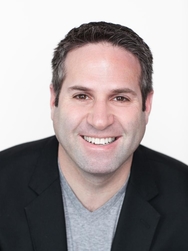 Jeff Cohen (12:15-1:30 PM)
CEO of Seller Labs
Jeff Cohen started in e-commerce in 2007 with the launch of the retail website Textbooks.com. Jeff is a member of the Executive Team for Seller Labs who has severed tens of thousands of Amazon sellers since 2012. Last year Seller Labs managed over 100M in Amazon advertising dollars through Ignite and averaged over 1M emails sent per day through Feedback Genius. Jeff started Seller Labs managed services group which currently manages over 50 clients and is helping brands increase sales, manage and spend and drive more profit to their bottom line. As an International speaker, Jeff is regarded as an industry expert who is constantly asked to share actionable intelligence on how Amazon works and how sellers can improve their business.

Workshop Session: How to Build an ASIN Strategy to Crush Your 2019 Goals
Determine if your goals are obtainable

Build an ASIN Strategy

Conduct a Self Audit

Optimize Product Listings

Run PPC That Matters

Remain TOS Complaint with Emails
Many sellers have a sales goal but don't have the products to reach those goals. This action-packed session will provide attendees with actionable systems which will assist them in ensuring they are on track to exceed their sales goals. Sellers will learn which reports are important and how to turn this data into profit.
Ed Rosenberg
Ed Rosenberg founded Amazon Sellers Group TG (ASGTG.com), an all-encompassing support group geared solely towards Amazon sellers, from top professionals (including many of the top 500) to newbies. He has successfully helped multitudes of sellers resolve their Amazon account problems. Complicated suspensions and their prevention are his expertise.
ED is a seasoned e-commerce seller for 20+ years selling private label and branded products.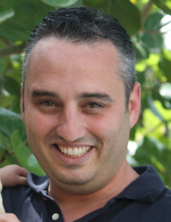 Aaron Schneider and Kathy Terrill (2:00-2:30 pm)
Senior Manager of Business Development from eBay
Aaron Schneider is a Senior National Sales/Business Development/Strategic Alliances Executive with a proven track record. He currently works for eBay in a senior business development/national sales role and has called on merchants in all verticals. He advises e-commerce sellers on how to successfully sell on Ebay. His past clients include IR 500, Fortune 500 companies, large retailers, B2B, successful startups, and key vendors.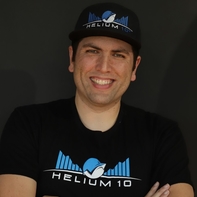 Bradley Sutton (11:30-12:05 PM)
Bradley is the Success Manager at Helium 10, his training videos and live workshops are viewed monthly by over 100,000 Amazon sellers of all levels: From people just getting started to 9 figure sellers. Bradley has personally optimized and launched over 400 products and has been an entrepreneur for over 20 years since starting a million dollar aftermarket car parts business at the age of 19 . He also might just be the second most interesting person in the world next to the "Dos Equis" commercial guy since he is a former Sumo Wrestler as well as Zumba Fitness Social Media Influencer with over 30 million views on Youtube!
Talking Points:
- Common Misconceptions in the Amazon Seller Space
- Actionable Strategies for Choosing the Best Keywords that are Proven to Convert
- How to Differentiate Your Listings and Hyper-Optimize them for Superior Results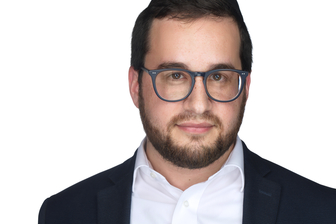 Ray Berman (One on One PL coaching)
Schedule One on One coaching with Ray
Senior E-commerce Manager for Garden State Medical Supply and Amazon Business expert
A successful Amazon Marketplace thought leader with over eight years of proven success in positioning businesses to maximize and drive their eCommerce potential on Amazon while keeping marketing budgets relatively low. Building Amazon businesses are my passion! I know what sells, what works and have the right tools to help you get there. Over the past eight years, I have helped build hundreds of private label listings, and have driven over $50 million in accumulated sales.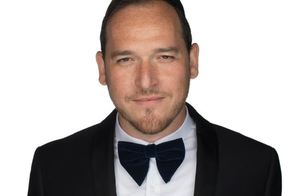 Joel Wolh (One on One Sponsored Product Coaching)
Email joel@boutiqueseller.com to schedule
Founder at Boutique Seller Services; An Amazon growth agency
Joel is a veteran of the Amazon Ad space. A leader in the industry and managing the accounts of some of the largest 3P sellers on Amazon.
He's also a renowned social media personality with millions of monthly views and goes by the moniker if #AmazonKing. Boutique Seller is a multi-divisional company that helps sellers succeed on Amazon by creating and managing content, advertising, product sales and much more.
***There will be an exclusive Biztank ASGTG Amazon event edition free to all attendees.
There will be a small pre-event dinner for large sellers the night before (Jan 29th). This is a separate small gathering the night before the main event on Jan 30th. It will be totally different in a different location and separate from Jan 30th event. The main event the next day also includes lavish dinner and lunch Jan 30th.
Join e-newsletter for Amazon/ ASGTG updates
To join ASGTG (free of charge) click here: http://www.asgtg.com/join-asgtg
Terms & Conditions
Tickets are issued on a first come, first served basis. We recommend that you reserve your place as soon as possible - limited spaces available!
Questions or concerns? Email events@asgtg.com for quick answers to all your questions.
What's the refund policy?
Refunds only within 30 days
FAQs
Is everything Glatt Kosher?
Yes. (Hall under OK and KHL. Meat is crc hisacdut chasidiche shechita, Beis yosef , Everything Bishul yisrael, Yashon)
Will I get a recording of the presentations after the event?
Yes. It takes a few weeks to edit.
Is this for Private Label Sellers or branded Resellers?
There will be presentations for both business models.
Will the speakers be pitching anything?
No. Nothing at all.
Who should attend?
This is primarily for Serious Amazon businesses.
Will there be parking?
Yes, but its best to use Public Transportation or Uber.
Which train is closest to the hall?
There is an F train that comes to the Ave P subway station.
Do I have to bring my printed ticket to the event?
You do not have to. We can locate this information by name
Can I update my registration information?
Yes - Check your email with your confirmation and follow instructions.
Is this event applicable if you are not an FBA Seller?
Our event is a great networking opportunity for multiple different types of companies even if you are not an FBA seller.
Is this event for both men and women?
Yes.
***For any urgent inquiries; please text (844) 427-4844
Sponsored by: