Description
If only learning to code were as simple as waving a magic wand... but what if it can be?
(Register now and watch the training session anytime. You will receive a separate email in your inbox with a link to the seminar after you have completed your purchase. If you would like to access all of our on-demand webinars for free, sign-up for a PowerToFly VIP membership.)
Doctor Faith Wallace, former college professor turned programmer, has used the 'schema theory' in conjunction with Harry Potter, to help future coders everywhere determine the learning style (and resources!) they need to become a skilled programmer.
In this 45 minute webinar, Dr. Wallace will not only help you determine your specific learning style, but she also provides a list of tried-and-true resources that will help you take your skills to the next level.
---
Meet The Speaker: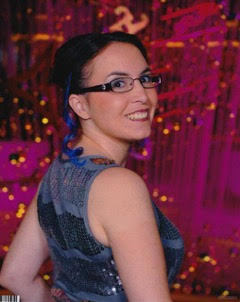 Dr. Faith Wallace is a front-end developer and former college professor with 10 years of experience teaching teachers how to teach and students how to learn. She leveraged her background in education for a new career as a developer. Faith, however, never left education and applies what she knows about education to help people learning to code.
---
FAQs:
1. This webinar is on-demand. What happens after I purchase?
After completing the Eventbrite registration process, you'll receive an email with a link to the on-demand presentation. This link is unique to you, and shouldn't be shared with others.
2. What is your refund policy?
Because this webinar is on-demand, no refunds will be given.
3. I haven't received my confirmation email with the link to the presentation, what should I do?
Sometimes our confirmation emails can be blocked by email providers or get buried in a junk folder. If you haven't received your confirmation email within 24 hours, email us at hi@powertofly.com so we can resend your link.
---
About PowerToFly
HR teams struggle to build diversity across their organizations, especially in technical roles. Countless studies have shown that diverse teams perform better than homogeneous ones, but without focused solutions, gender parity throughout the corporate ladder won't be achieved.
Our mission is simple: encourage diversity recruiting and hiring by building the tools and employer branding services that emerging businesses and enterprises need.
PowerToFly is building the platform to propel diversity recruiting and hiring. Our optimized search and sourcing tools, targeted job promotions, and high visibility employer branding services reduce the time to hire hard to reach talent pools of underrepresented women.
---
If you enjoyed this seminar, please consider checking out How to Become a Tech Leader or How to Pitch Your Story to the Media.
Date and Time
Refund Policy