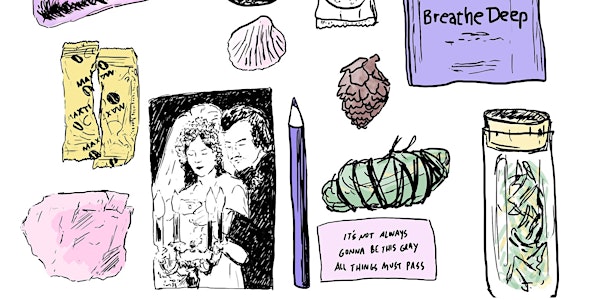 All Things Must Pass
Discussion led by Cristina Ferrigno presented as part of "Art As Social Action: 10 Years of SPQ"
About this event
In conjunction with the exhibition Art As Social Action: 10 Years of Social Practice Queens, celebrating the longstanding relationship between the socially engaged Queens College MFA program and the Queens Museum, we are pleased to host All Things Must Pass. This Zoom event will take the form of a sharing circle, featuring artists who make work about grief or remembrance. Current SPQ candidate, Cristina Ferrigno will lead this conversation based on her activity zine of the same name. She will utilize the sections of her zine as a jumping off point for a dialogue on communal mourning, mental health and examining bereavement as a spectrum.
This event will take place on Zoom, to join please RSVP here.
Led by Cristina Ferrigno, this roundtable discussion will invite the exhibition's curator Chloë Bass, and artists Janice Quiles Reyes, Rebecca Shapass, and Liene Bosquê to share their thoughts on individual and societal grieving over the course of the last year. The event will be followed by Q&A with attendees.
All Things Must Pass: An Activity Zine for Grief is available, free of charge, at the Queens Museum and on the artist's website. Each section is dedicated to a particular type of loss that the artist experienced over the course of 2020. Each page has an introduction and a set of prompts or exercises to encourage introspection, creativity and empathy.