Description
You have heard about storytelling, and you may have watched storytellers perform personal stories.
Have you ever thought about becoming a storyteller yourself?
Or have you ever wondered how to use storytelling techniques to enhance your public speaking?
In this interactive workshop with professional storyteller/performing artist Ada Cheng, you will explore some techniques for storytelling and how storytellers use them. You will also explore how you can integrate storytelling techniques whenever you speak in public. You'll also have an opportunity to apply these techniques and to practice a speech/monologue.
If you're nervous about speaking in public – or if you'd like to participate in storytelling events like the Des Moines Storytellers Project or CultureALL's Open Book project, this workshop is for you!
Pre-registration is suggested - reserve your spot today!
---
About The Instructor
Originally from Taiwan, Dr. Ada Cheng is a college professor-turned storyteller. After studying at Chicago's famed Second City Comedy Club, she left her job as a tenured professor of Sociology at DePaul University to follow her dreams of becoming a professional performing artist. Based in Chicago, Ada has performed at theatre and storytelling festivals all over the U.S. and in Canada. She is also a teaching artist, author, and producer of three ongoing storytelling podcasts.
Ada believes that storytelling is critical in helping diverse groups of people to better understand each other. "While my discipline (sociology) values the cult of objectivity and detachment and trains its members to present impassioned arguments with data," she says, "I have always known that it is the stories, the complex and conflicted ways people make meanings out of their experiences and make sense of their world, that have far reaching power to connect with people both cognitively and emotionally."
Ada's personal motto is: Make Your Life The Best Story You Tell. CultureALL is happy to partner with the Des Moines Social Club in bringing her to Des Moines to teach and perform.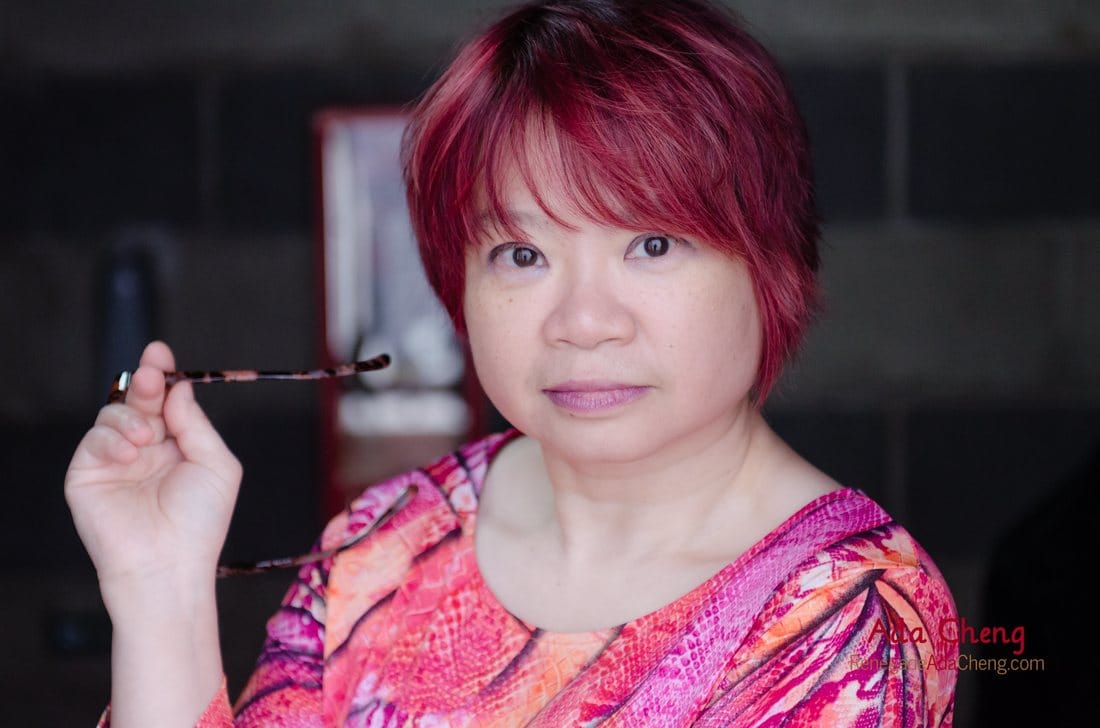 See Ada's Performance
While she's in town Ada will also be performing her one-woman show:
NOT QUITE: ASIAN AMERICAN BY LAW, ASIAN WOMAN BY DESIRE
Friday, October 19 •
7:30 PM
Des Moines Social Club
Kum & Go Theater
In this solo performance, Ada uses personal stories, monologues, and characters to explore her journey as an immigrant woman from East Asia. Stories center around the intersection of race, immigration, gender, and sexuality. Ada uses "not quite" to connect three main themes: meanings of home, the fractured yet intersectional nature of Asian American identity, and the perils of living in today's America for immigrant women of color. (Learn more.)
Special Package Ticket
Reserve your place to attend both the workshop on Saturday and Ada's performance on Friday – and get $5 off the purchase price of buying your tickets separately.