Description
"Otherworld Theater's excellently plotted saga is enjoyable and moving...
a piece that sounds real depths, earns more laughs than groans, and despite utter transports of dorkitude gets rich performances out of a committed ensemble."
"It's impossible not to smile during Otherworld Theatre's production of ALL I WANT IS ONE MORE MEANWHILE…

It's during the scenes of comic book magic that the performances and direction make the most of this perfect platform created by the design team, through the appropriation of comic book tropes."
Twenty years ago she was Perfectra, an artificially engineered superhero impervious to humanity's flaws. Today, she is Jane, a real woman who gave up power and perfection to become a mother. But estranged from her daughter and battling against a no-longer-perfect physique is not the ending she planned on. Discovering her daughter has not only been kidnapped by a canine-controlling criminal but worse still, engaged to a local superhero- can this supermom stand by and let her daughter spend her life dangling in distress? Especially as she suspects her daughter might have a secret of her own...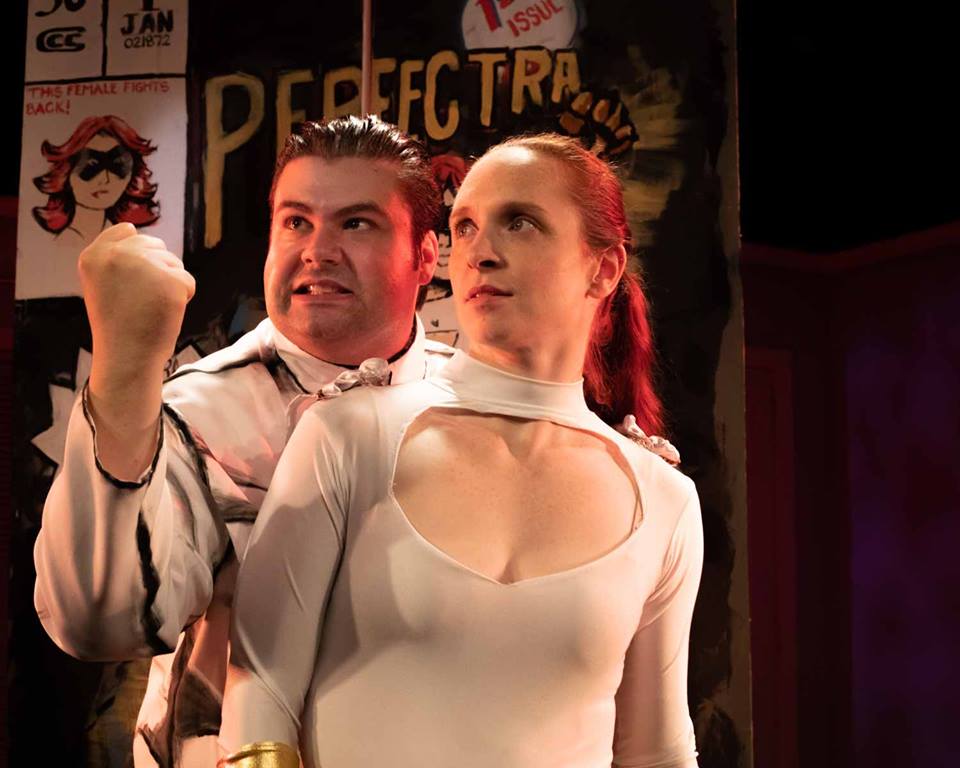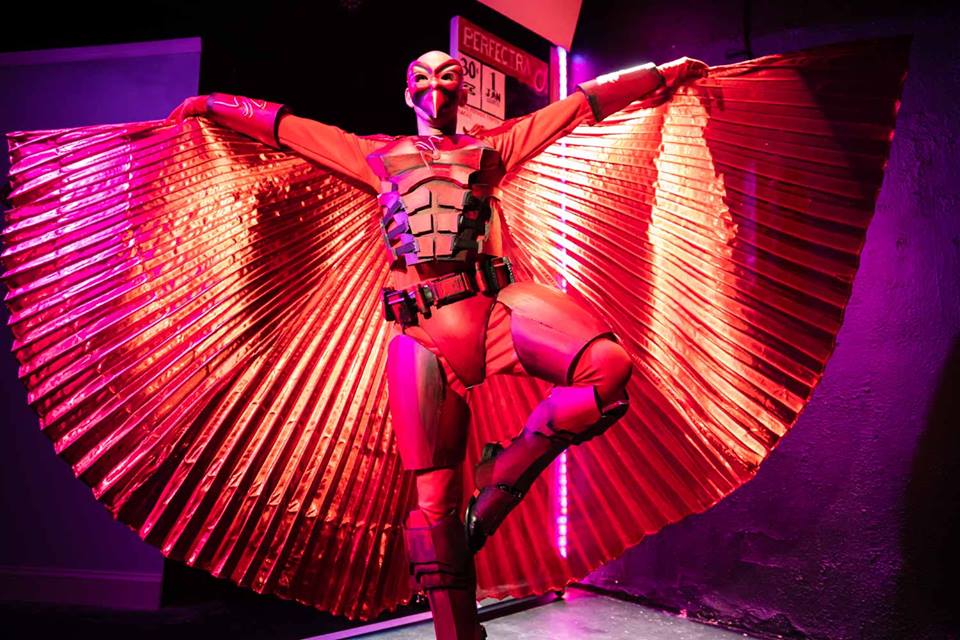 _______

All I Want is One More Meanwhile...
Written by Kelly Jean Fitzsimmons
Directed by Nathan Pease*

CAST
JANE / PERFECTRA - Elizabeth Macdougald+
BETZLER / VOICEOVER / CHORUS - Rodrigo Arreola
ADARA / CHORUS - Gaby Fernandez+
CANIUS / CHORUS - Dylan Schaefer*

*Ensemble Member
+Artistic Associate
_______

September 26, 2018 - October 27, 2018
Thu & Fri at 7:30pm, Sat at 2:30pm & 7:30pm, Sun at 2:30pm
PREVIEWS - September 26 - 28, 2018
OPENING NIGHT - September 29, 2018
Otherworld Theatre, 3914 N Clark Street, Chicago, IL 60613
*Note: There is no matinee on September 29th or October 6th*
_______

To keep theatre accessible, Otherworld mainstage production tickets are Pay-What-You-Can.

Due to the nature of the pay-what-you-can system, tickets on Eventbrite must be purchased individually. We apologize for any inconvenience.
_______

About the playwright:
Kelly Jean Fitzsimmons is a writer, teacher, and storyteller. Her recent nonfiction work has appeared in Hippocampus Magazine, Marie Claire, Black Fox Literary Magazine, Newtown Literary, and she is a 2017 Pushcart Prize Nominee. All I Want Is One More Meanwhile... was originally produced as part of The Brick's Comic Book Theater Festival in Brooklyn. Other past productions include Crayon Noir, in Animus Theatre Company's Play Development Series, and Woman Vs. Superman, named one of the year's most memorable Off-Off Broadway plays by Backstage NYC. After earning her MFA in creative nonfiction from Fairleigh Dickinson University, Kelly Jean combined her love for theater and literature to create No, YOU Tell It!, a switched-up storytelling series with a twist: Each NYTI participant develops their own story on the page and then flips scripts with a partner to present each other's story on stage. Learn more and listen to the podcast at noyoutellit.com. Follow her @KJ_Fitzsimmons.