Cynthia Owyoung "All Are Welcome: How to Build a Real Workplace Culture of Inclusion that Delivers Results" Book Launch!
About this event
The future of work is here and yet the problem of improving diversity, equity, inclusion and belonging (DEIB) inside corporate America is still as daunting as ever. If you or your colleagues are struggling with how to make progress in DEIB, help is on the way with the upcoming book, "All Are Welcome: How to Build a Real Workplace Culture of Inclusion That Delivers Results," by Cynthia Owyoung, Founder of Breaking Glass Forums and VP of Inclusion, Equity & Belonging at Robinhood, coming January, 2022!
Cynthia wrote this book to arm CEOs, business leaders and anyone who cares about building a great place to work with the tools they need to assess their DEIB gaps, design a change plan, and take meaningful actions to improve. It's the distillation of her 20 years of lessons learned as a DEIB leader, and we're so excited to share it to help others reach their DEIB goals faster.
Join us on Zoom for an insightful talk with Cynthia and fellow DEIB strategists about how to make your workplaces more diverse, inclusive and equitable for all!
Featuring:

There will also be fun giveaways for those who attend so don't miss out! This event is free and open to all. Zoom info will be emailed prior to the event.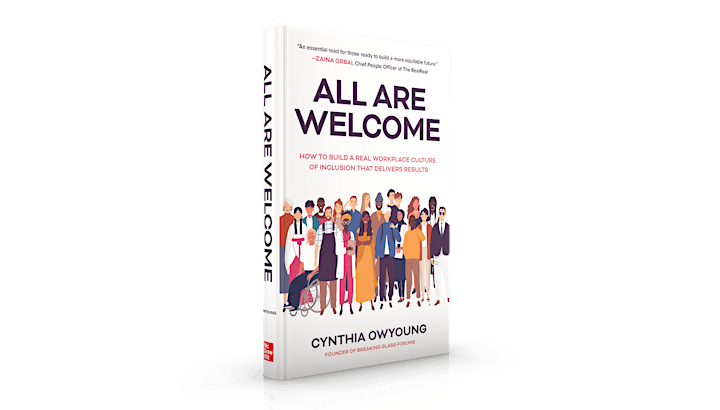 Order the Book!
Available on IndieBound, Bookshop.org, Amazon, and Barnes & Noble. Choose "Author Signature" for your ticket type and write a review on Amazon, and we will send you a signed bookplate you can affix to your book!
"Cynthia takes a business mindset approach by laying out the why, how, and what on building an inclusion ecosystem. An essential read for those ready to build a more equitable future."
—Zaina Orbai, Chief People Officer of The RealReal
"At a time when leaders across the country are hungry for actionable advice to further their DEIB agendas, Cynthia Owyoung's clarity and passion shine through. She gives readers a gentle education, thoughtful insights, and practical programs that resonate and guide us forward into a new era of kindness, opportunity, and humanity."
—Christy Wyatt, President and CEO of Absolute Software
"This book is a primer on how building a culture of inclusion and equity will also lead to a successful and resilient organization. I recommend it to every CEO, business leader, and professional who cares about building a great company."
—David Windley, President of IQTalent Partners and former CHRO of Yahoo!
"Cynthia has been doing DEI work from the very beginning. There are few as expert or thoughtful when it comes to making it work at a company. This book shares her pragmatic advice on how to think about and—more importantly—do it, especially if you're not an HR practitioner."
—Martina Lauchengco, Partner at Costanoa Ventures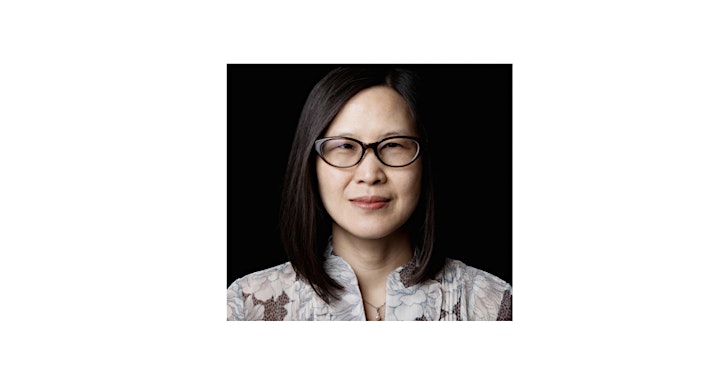 Cynthia Owyoung, Vice President of Inclusion, Equity, and Belonging for Robinhood, drives the company's approach to enhancing its culture of diversity and inclusion. She's also the founder of Breaking Glass Forums, where she develops strategies to accelerate more diverse leaders and inclusive organizations. Cynthia serves on the Board of Directors for AbilityPath, a nonprofit dedicated to empowering people with special needs to achieve their full potential. A recognized diversity leader, Cynthia was named to Entrepreneur Magazine's 100 Women of Impact in 2021.