Location
Arte Americas
1630 Van Ness Avenue
Fresno, CA 93721
Bring a lounge chair or blanket and join us to celebrate the power of art and community resilience.
About this event
FRESNO, CA -- Arte Americas is hosting a free outdoor film screening of Alice Street with a panel discussion in partnership with the 559 Mural Project and CMAC (Community Media Access Collaborative). The evening event will include photo opportunities, music, food and local vendors. Make sure to bring a blanket and/or chair to enjoy the film.
Thursday, July 22 from 6:30 - 9:30 pm
Arte Americas Plaza Paz in downtown Fresno
1630 Van Ness Ave. Fresno, CA 93721
For the safety of the community, we are highly recommending the use of masks and social distancing while outdoors. Our venue will be limited to 150 in attendance, free tickets are available here.
"We are excited about bringing an evening event to Plaza Paz after a long period of closure. What better way to welcome back our community. Come see a moving documentary about the power of public art." - Ruth Saludes, Executive Director of Arte Americas
The documentary Alice Street by director Spencer Wilkinson, features how an artist community in Oakland, CA became a model for engaging cultural artists in the fight against displacement while demonstrating the power of the arts in community development. The film has a run time of 67 minutes and is a rallying cry to protect the cultural arts. This screening is part of Alice Street's summer impact tour in cities across California, with support from the California Arts Council and the SF Foundation.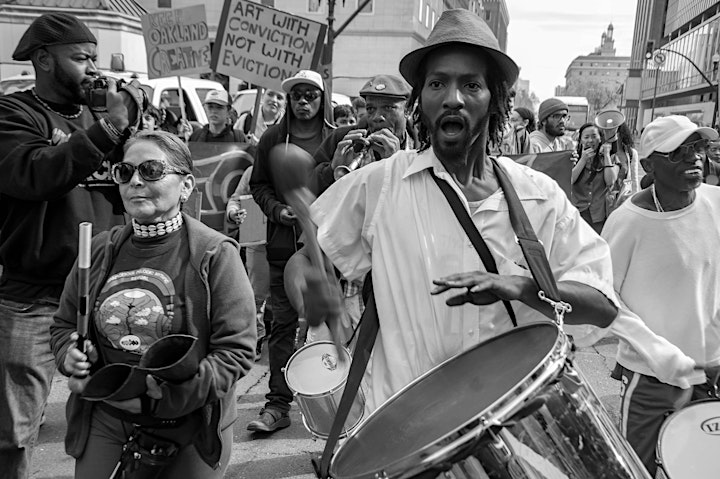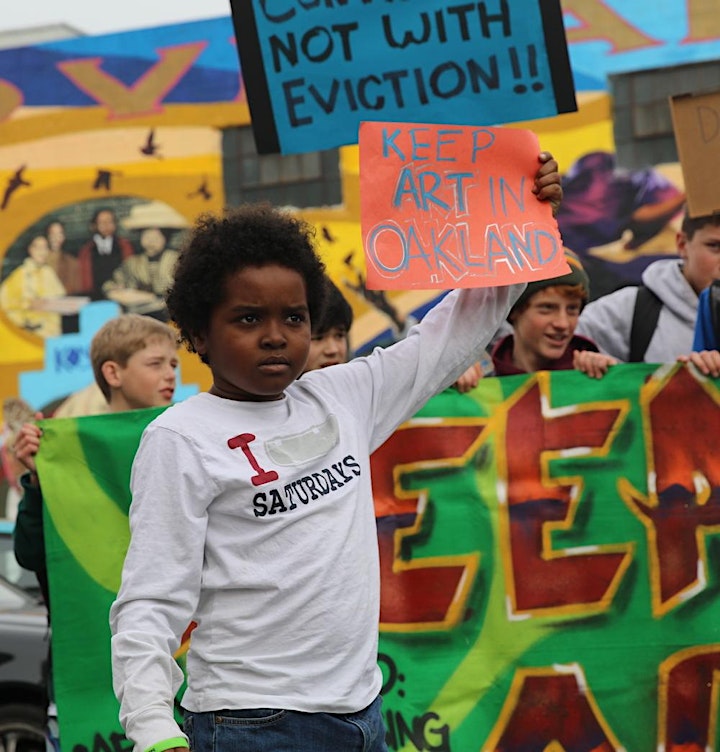 Our evening prior to the film screening of Alice Street will feature music from DJ Throwback, a taco truck, a variety of local vendors, photo opportunities in front of Arte Americas' new mural by artist, Chalome Gonzales, and a guest panel.
The guest panel is a collection of artists and community leaders dedicated to bringing conversation and dialogue about: housing inequity, community development, income disparities, and the power of public art. This dynamic five member panel includes - film director, Spencer Wilkinson; Merced Artist, Eddie O. Rodriguez; Chair of the California Arts Council and Director of Fresno Art Council, Lilia Chavez; Co-director of the Central Valley Health Policy Institute at Fresno State, Dr. Tania Pacheco - Werner; and Alondra Vasquez, Regional Manager at Community Vision. Moderated by Selena Martinez Mak, executive director of the 559 Mural Project.
"Art memorializes the time people and the community are experiencing. Murals, like the one, featured in Alice Street, not only liven the public space but create a community conversation about how we make inclusive and systemic change. The panelists will be led by local experts in the arts, art activism, policy, small business, and planning."Selena Martinez Mak, Executive Director of the 559 Mural Project
Arte Americas' mission is to make the Central Valley a flourishing place for Latino Arts, located downtown at the corner of Calaveras and VanNess Avenue - 1630 VanNess Ave.