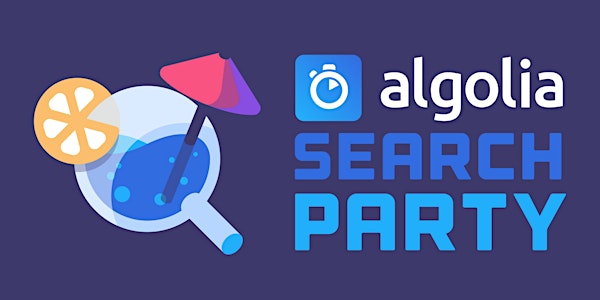 Algolia Search Party - Kubernetes edition
When and where
Location
Algolia 55 rue d'Amsterdam 75008 Paris France
Description
We're happy to invite you to our next Search Party about Kubernetes. Our three speakers will share how to orchestrate for success, and, umm, what they've learned not to do.
We'll join Pierre-Gilles Mialon from Blablacar as he looks at how Kubernetes is changing the way we build scalable services, and where it has yet to find it's fit. We'll be joined by Arnaud Legon from Google who'll explain how Kubernetes will help modernize your infrastructure, and Rémy-Christophe Schermesser from Algolia will share the hard learned lessons from a dark black Friday,.
Whether you're managing containers by the thousands, or just getting started, it'll be a evening filled with food, drinks, great lessons, and fantastic people.
Schedule
7pm - Doors open for check-in & drinks
7:15pm - Talks:
Let's talk about something that didn't work out as expected. How the architecture of a system resulted in a cascading failure caused by kubernetes bad usage.
8:45pm - Hang out and grab a drink from the Algolia Search Bar™
Share the Love
We invite you to Tweet with the #AlgoliaSearchParty hashtag.
About Search Party
Search Party brings together developers and product builders to talk about search, APIs and other technologies that power critical features of their applications.
Snacks and drinks will be provided including non-alcoholic choices. The Algolia Community Code of Conduct applies to this event. Hope to see you there!
By attending this event, you consent to photography, audio recording, video recording and its/their release, as the event will be filmed.
If you'd like to receive information about Algolia products, events invite and promotions via emails, just click here: https://goto.algolia.com/optin