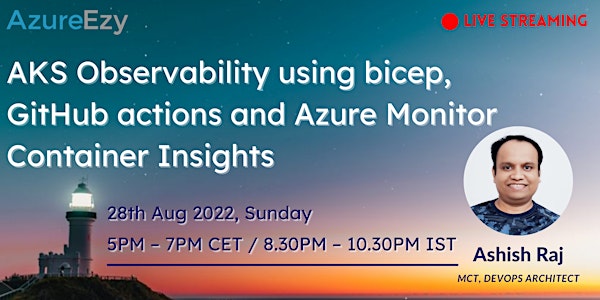 AKS Observability using bicep, GitHub actions and Azure Monitor
The session will focus on implementing AKS Observability with Infrastructure as Code
About this event
We will start with deploying Azure Kubernetes Services using Azure bicep and Github actions. We will focus on various components to enhance observability in AKS using Infrastructure as code with Azure Monitor Container Insight.
A brief agenda here, Its still in progress!
Deploying Azure Managed Grafane with azure bicep and Github actions
Deploying Azure Kubernetes Service with Azure bicep and Github actions
Enabliing Container Insight solution for AKS
Enabling Container Insight additional metrics
Enabling Prometheus metrics scarping using Container Insight
and more ....