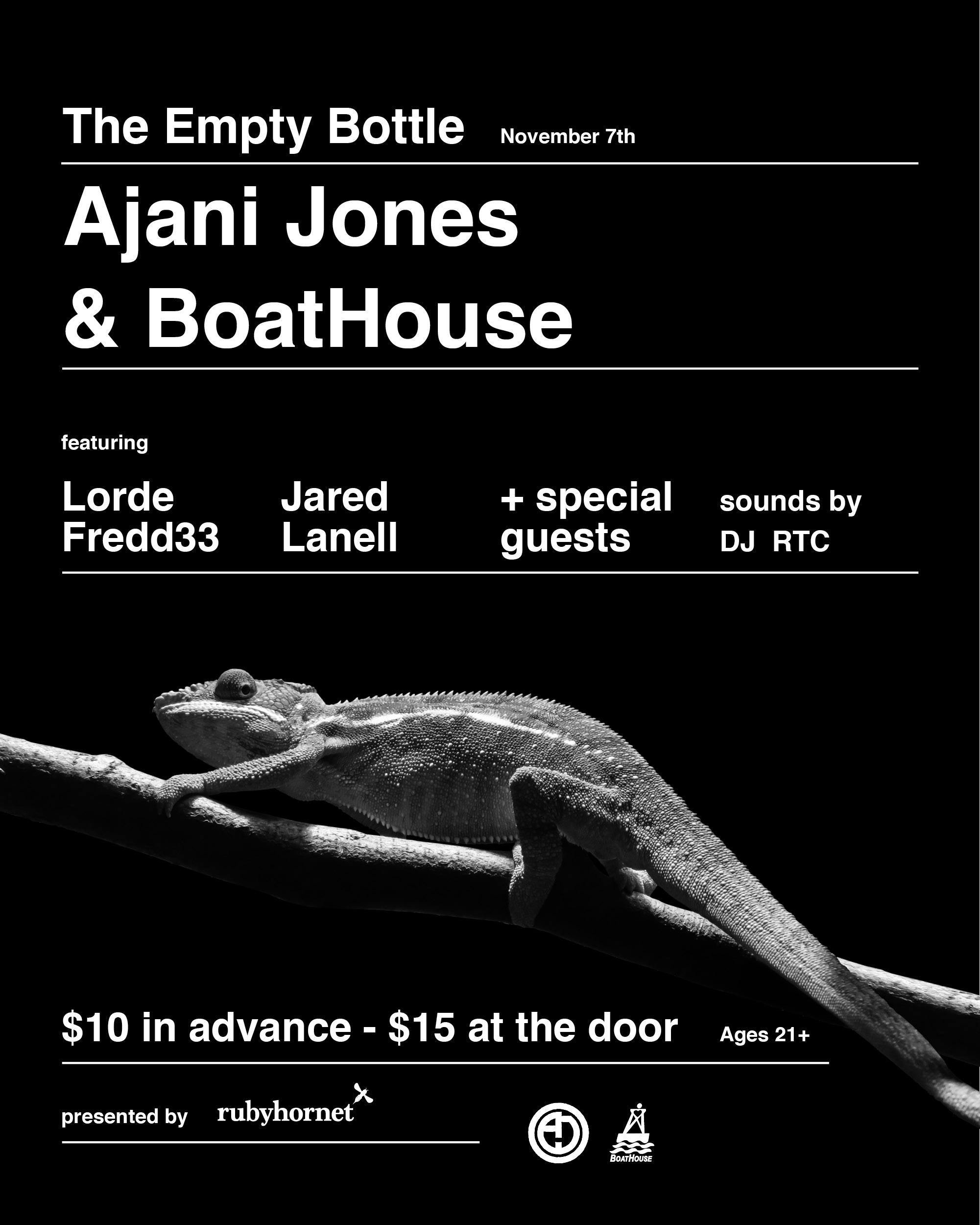 About this Event
$10 // 21+
--------------
AJANI JONES is an MC from Chicago's Southside. After attending the University of Iowa on a scholarship and a short stint at Columbia College, he left it all behind to pursue his life's passion in music. With razor-sharp wit and tight delivery, his raps are often written with the purpose of entertainment by way of thought stimulation. His introspective lyrics and lush beats make AJANI JONES a talent you don't want to miss. AJANI JONES is joined by BOATHOUSE. The two are both members of Closed Sessions Collective. If you don't know BOATHOUSE, you've heard the brilliance of his engineerings on the Chance the Rapper & Lil B mixtape, Free. 
LORDE FREDD33 is a rapper from Milwaukee's Northside. His lyrics radiate with contemplation and flawless production by Q the Sun. Pitchfork commended FREDD33 for the "acrobatic command of his craft, switching up flows, mimicking other rappers' cadences, and contorting his voice into a variety of shapes" on his album, NORF: The Legend of Hotboy Ronald. While FREDD33's skill cannot be understated, the real gut puncher comes with his reflections on the bleak reality of being black and living in a historically segregated city, in a state that City Lab calls the "Home of Black Incarceration." 
JARED LANELL is a producer, rapper, and singer currently attending Columbia College. LANELL is a member of Cold Wind Collective. Herecently released his debut record, Loverboy Lanell, which he described in an interview with Color and Rhyme, as a tribute to the women who have made him "feel a certain type of way." 
DJ RTC aka Alexander Frutcher, is Chicago's Renaissance man. Not only is he the Closed Sessions label owner, but he's also a journalist, DJ, promoter, professor, and artist manager. In 2013, Frutcher left Chicago Hip-Hop music and culture publication, Ruby Hornet to focus on Closed Sessions, a label that has turned out critically acclaimed records by Kweku Collins and Jamila Woods. Tonight, this pre-Serato DJ returns to his roots at the Empty Bottle.