AI Talks: Artificial Intelligence for Good
When and where
Location
General Assembly Boston 125 Summer Street Boston, MA 02110
Description
Join to:
Meet, network with and learn from experts in Artificial Intelligence

Hear about real use cases for AI being used to help people and make the world better, plus best practices

Ask the experts your questions
Artificial Intelligence is leading the way in technology as a forefront in innovation, creativity, and advancement. Every day, new inventions are being created that are paving the way for technological advancement in today's world.
Join us for a conversation as we discuss these new inventions and how they are helping create a better world for tomorrow. Learn from our panelists as we delve deeper into the topic of artificial intelligence, how further innovation is helping create a better world, and what we can expect and gain from it.
Featuring: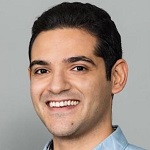 Nima Abbasi - Director of Data Science, Gravyty
Nima is a Director of Data Science at Gravyty, a leading artificial intelligence company focused solely on social good. Nima has a passion for helping nonprofits improve and close more donations using tools powered by artificial intelligence. Nonprofit data is rich and complex, yet often under-utilized, which makes his job immensely enjoyable. Nima is responsible for digging into data and finding new patterns to understand the behavior of donors. Additionally, he develops and improves tools for fundraisers to make their work easier and help them build deep, meaningful relationships with donors.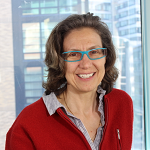 Jennifer Jordan - Mentor-in-Residence, Techstars & WPI
Jennifer Jordan has spent her career helping entrepreneurs and investors build valuable enterprises. She's cold called asset managers and launched the first internet coverage at a Pacific Northwest investment bank, managed investor relations for a publicly traded Santa Clara software company, and invested in early stage technology companies for the state of Massachusetts. Most recently, Jennifer served as Vice President at MassVentures where she led the firm's investments in Ginkgo Bioworks (synthetic biology), ClearGov (data transparency), Spiro.ai (ML and AI that lets sales people sell), MachineMetrics (industrial IoT for advanced manufacturing), and FairMarkIT (digital procurement). She serves as a mentor in residence for Techstars and WPI.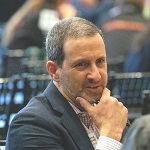 Greg Woolf - Founder and CEO, Coalesce.ai
Greg Woolf is Founder and CEO of Coalesce.ai. Coalesce uses AI to automate more than 90% of manual risk and compliance work in financial services firms. A product visionary, Greg brings more than 20 years of experience founding and running FinTech companies that deliver state-of-the-art solutions. He was awarded IT-CEO of the Year by AI Global Magazine and FIMA FinTech Innovation Winner in 2018. Greg has dual-degrees in Computer Science, Math, Linguistics and Finance with a Machine Learning certification from Stanford University. Greg moderates AI industry groups with more than 10,000 members and founded the Boston AI Think Tank, a group of senior executives from prominent global financial institutions and government regulators who are exploring how AI can reduce risk for the financial services industry.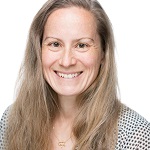 Beth Porter - Founder & CEO, Riff Analytics

Beth is Cofounder and CEO of Riff Analytics, a scrappy AI startup out of MIT that measures conversational dynamics to help people build situational and social awareness, especially when they collaborate on complex tasks. Beth's philosophy is that people learn best from each other, and learning fosters both personal growth and organizational innovation and change. She teaches IT Strategies to MBAs at Boston University, where her students work in small, peer learning groups throughout the course, and learning innovation in Media Ventures at the MIT Media Lab. Prior roles include VP Product for edX, VP Software Product Management for Pearson Education, and senior engineering and product management positions at Mathsoft and PTC.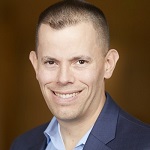 Chris Requena (moderator) - Lead

Organizer

,

Boston New Technology
and
BDR, CapeStart
Chris is an app/software innovator, business grower, community builder and people connector. Since 2011, Chris has led the tech and startup group, Boston New Technology, growing it into one of the largest in the world. BNT is a network of 14 meetup groups that reach 50k members! BNT startups get extensive publicity and support from the community at monthly events and via BNT's network. Chris works in business development for CapeStart, which offers the best value for enterprise-class software, app and web development services. See CapeStart's free $5k new client offer below. Chris greatly enjoys collaborating with clients and users to design and build innovative solutions that solve problems. Chris also co-founded hubEngage, a platform for employee communication and engagement. Follow @CERequena @BostonNewTech @CapeStart

Event Partner:

General Assembly is a pioneer in education and career transformation, specializing in today's most in-demand skills. The leading source for training, staffing, and career transitions, we foster a flourishing community of professionals pursuing careers they love. www.GeneralAssemb.ly / @GA_Boston
Boston New Technology is Supported by:

CapeStart offers the best value for robust software and app development services, as well as data preparation services, for machine learning and AI. Our 275+ experts in design, development, testing, DevOps and product support, have delivered and maintained over 125 projects for clients. We specialize in building scalable web and mobile applications, machine learning solutions, ecommerce websites, search engine optimization and online payments. CapeStart is offering $5,000 in free services to new clients! To learn more, contact CapeStart BDR, Chris Requena, at: Chris "at" CapeStart.com
Agenda:
6:30 pm: Networking
6:45 pm: Welcome & Introductions
6:50 pm: Expert Panel Discussion
7:45 pm: Ask your questions!
8:15 pm: Networking
8:30 pm: Event Ends
Directions & Public Transportation:
General Assembly is 2 blocks from the MBTA Red line South Station at 125 Summer St, Boston, MA (at intersection with High St - map here). Show ID at the security desk and come to the 13th floor.
Parking:
There are parking meters along Atlantic Ave and other area streets, but we recommend parking on-site, at the "125 Summer St Garage" at 28 Lincoln St, for $12 after 5 pm. Or, park at the Garage at Post Office Square ($9 after 4 pm) or LAZ Parking's 100 High St Garage ($11 after 5:30).
Upon Arrival:
Show photo identification at the security desk in the lobby and take an elevator to the 13th floor. Look for GA signs and enter the glass doors. The event space is down the hall your right.
Attendance Terms:
BNT is dedicated to providing a harassment-free and inclusive event experience for all members/participants. To attend, event registrants agree to these Attendance Terms, which are summarized on the registration page for this event and in the confirmation email sent to registrants.
By registering for this event, you agree to share the information you submit with Boston New Technology and General Assembly, and to be contacted by these parties.