Location
PeopleSpace
1691 Kettering St
Irvine, CA 92614
Description
AI Speaker Series: Every Wednesday in October 2019 6:30-8:30pm at PeopleSpace!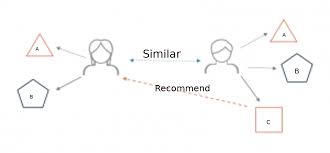 Title: Journey into AI Recommender Systems
Description:
In a world where nearly all manual tasks are being automated, the definition of manual is changing. Recommender engines powered by Artificial Intelligence can help buyers make choices based on their interest in products and services, provide recommendations while buyers are making choices, and get smarter and more personal with every interaction.
But, how is this done? How do you get a machine to even begin to understand what is a buyer's interest of choice? There are core Machine Learning algorithms that will help us begin to answer these questions.
In this session, theDevMasters will take you on a journey into Machine Learning algorithms. We will not go into much of the math behind them but instead teach you about each algorithm, what they are good for, and how to train them. We'll also show you different metrics for evaluating these models; Python will be the language of choice for this session.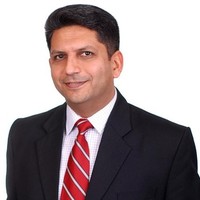 INSTRUCTOR:

Zia Khan
Zia is a Senior Data Scientist at theDevMasters, he is an experienced professional with many years of experience in advising and helping customers develop data driven solutions for their business challenges using machine learning and artificial intelligence. He has worked with companies to implement solutions involving online and offline recommender systems, natural language processing (NLP) including conversation summarization, chatbots for lead generation and customer segmentation for targeted marketing. Zia has a passion for data driven decision making and believes strongly in driving value from data.
Zia earned Master of Science, Computer Science, and a MBA from Preston University. As the Senior Data Scientist at theDevMasters he is the leading consultant for businesses and individuals.
TheDevMasters is an Artificial Intelligence company developing individuals and companies to leverage Machine Learning, AI, and Deep Learning in order to make Data-Driven Decisions to compete in a rapidly evolving world.
We are practitioners, to ensure we are as up to date as possible in the newest technologies, trends, transcending algorithms, networks, wire-frames, etc. We are dedicated to developing the next generation of businesses and individuals to be transformative thinkers. Headquartered in Irvine, California, and an office in Los Angeles, theDevMasters provides advising to businesses and strives to blends the lines between industry and academia to create an environment to maximize learning, growth, and advancement for individuals/teams.
About PeopleSpace AI Speaker Series:
An expert from leading technology companies will speak about their learnings in the realm of AI & Machine Learning. Happening weekly in October 2019 at PeopleSpace