Description
AI Speaker Series: Every Wednesday in October 2019 6:30-8:30pm at PeopleSpace!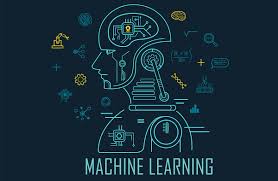 Description:
Build a real-time AI system using embedded devices.
Prerequisite knowledge
Basics of Machine Learning, Video, Neural networks
Who is this presentation for?
Product managers, AI architects, and data scientists
LevelIntermediate or Advanced

Instructor: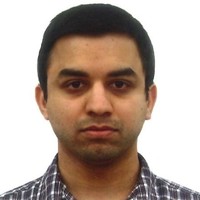 Instructor, Dr. Karthik Rao
Experienced Algorithm Engineer with a demonstrated history of working in the medical device industry. Skilled in Data Science, Machine Learning, Video Processing, Computer Vision, Python and Matlab. Strong engineering professional with a Doctor of Philosophy (PhD) in Electrical Engineering with a Machine Learning focus from University of Wisconsin Madison.

About PeopleSpace AI Speaker Series:
An expert or person currently from leading technology companies will speak about their learnings in the realm of AI & Machine Learning. Happening weekly in October 2019 at PeopleSpace
Organizer of AI Speaker Series #2: Build a real-time AI system using embedded devices
15,000 sq.ft. of Non-Profit 501(c)(3) education for Tech Talent and Tech Startups. We foster Badass Companies.
EDUCATION.TECH STARTUPS.COMMUNITY
PeopleSpace is where people with common interests in computers, technology, science, art, entrepreneurship and start-up business can meetup, socialize and/or collaborate, teach and learn.
EDUCATION
For tech entrepreneurs and professionals to engage in cutting edge technical experience. Large classrooms reserved for community-generated courses on topics ranging from programming to protoyping, design, marketing, company building, and much more.
TECH STARTUPS
Build your company alongside a community of awesomeness! Between our Meetup groups, companies in residence and Pre-Accelerator, finding support for your startups is as easy as 1.2.3! Our community and people will make ALL the difference in your world.
COMMUNITY
We have 5 different areas for event space that hosts Hackathons, Demo Nights, Mixers, Meetups and more! Check out our event calendar. Have a meetup group and need to host an event? Contact us and let's talk!