Description
Artificial Intelligence is one of the hottest tech topics of the summer, so we've invited a panel of experts to share everything we need to know about how AI and Machine Learning will affect our lives and businesses in the not-so-distant future!
Join Tech in Motion and our panel of speakers on Wednesday, June 20th to discuss the latest advancements and implications of Artificial Intelligence. Panel discussion topics will include:
A general understanding and intro to AI & Machine Learning Insights on what problems are worth solving with AI & Machine Learning Insights on ethics of AI in the workplace (and bias) Insights on the future of AI and Machine Learning And much more!
Run of Show:
• 6:30 to 7:00pm – Event begins, networking, cocktails & hors d'oeuvres
• 7:15 to 8:00pm – Panel Discussion
• 8:00 to 8:15pm – Audience Q&A
• 8:15 to 8:30 - Event Wraps Up
• After party to be announced during the panel
---
Seating Details (2 Options):
• Reserved Seating: Interested in reserving a seat(s) up front? - Register through Eventbrite to reserve your guaranteed seat + 1 complimentary drink ticket!
• First-come, first-serve seating: RSVP via Meetup.com to ensure entry into the event. Theatre seating will be first-come first-serve.
----
Meet Our Moderator: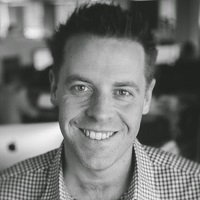 - Chris Butler, Director of AI at Philosophie -
Chris Butler leads the firm in human-centered AI engagements. Chris has over 18 years of product and business development experience at companies like Microsoft, KAYAK, and Waze. He was first introduced to AI through graph theory and genetic algorithms during his Computer Systems Engineering degree at Boston University.
He has worked on AI-related projects at his startup Complete Seating (data science and constraint programming), Horizon Ventures (advising portfolio companies like Affectiva), and Philosophie (AI design, research, and prototyping). He has created techniques like Empathy Mapping for the Machine and Confusion Mapping to create cross-team alignment while building AI products.
If you want to learn more or get in touch via email, LinkedIn, or visit http://philosophie.is/human-centered-ai.
Meet Our Speakers: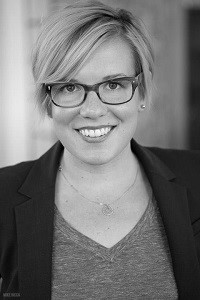 - Sam McKelvie, COO at Loris.ai -

Where technology, social good, and business outcomes meet, you'll find Sam, who has helped organizations like Obama for America, Planned Parenthood, and St. Jude leverage tech to improve communication and fundraising. She has developed communication and growth strategies for brands like Viacom, Tumblr, and WNYC. Sam currently serves as the COO for Loris.ai, a product dedicated to helping business succeed by bringing more empathy to every interaction. She's an nice midwesterner, enthusiastic dog mom, and would be unemployable if spell check didn't exist.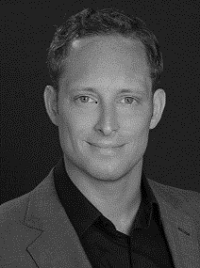 - Stefan Jansen, Founder & Lead Data Scientist at Applied AI -
Stefan is the founder and Lead Data Scientist at Applied AI, where he advises companies in various industries on translating business objectives into data & AI strategy, building out data science teams and developing machine learning solutions.
Prior to his current venture, he served as a managing partner at an international investment firm where he built predictive analytics and investment research practice. He was also a senior executive at a global FinTech company with operations in 15 markets.
A native German, Stefan started his career as an advisor to Central Banks in emerging markets and has worked in six languages across Asia, Africa and Latin America. Stefan holds a Masters in Economics from FU Berlin, an MPA/ID from the Harvard Kennedy School, and a CFA Charter. He also teaches data science at General Assembly.

- Stefana Muller, Vice President and Developer Advocate at Opsani -
Stefana is the Vice President and Developer Advocate at Opsani where she builds technology that applies machine learning to automate and continuously optimize performance of cloud applications. Her team is enabling autonomous operations through AI technologies. She is a DevOps expert with almost 20 years experience delivering enterprise software to the Fortune 1000. Prior to Opsani, Stefana ran global software product lines in security, cloud, agile development and testing technology. Stefana is also the Founder of Long Island Women in Tech, an organization that provides a supportive community, mentorship, career development and education to women at all levels of their careers.
TWITTER: https://twitter.com/stefanamuller
--
Big thanks to Philosophie for partnering with us on this event!
Philosophie is a digital innovation firm with offices in Los Angeles and New York City. We help organizations validate and develop their promising ideas through agile design, rapid prototyping, and software craftsmanship. Whether it's to reduce costs, explore emerging markets, or improve the customer experience, we apply a startup mentality and toolset to deliver meaningful progress faster than you think is possible.