Description
AI and Blockchain seem to be the new hammer — making everything look like a nail, but are AI and Blockchain really necessary to solve most of the world's problems?
How will AI and Blockchain impact specific industries and humanity ?
What could AI do for Blockchain? What could Blockchain do for AI?
AI LA's Third Thursday Talk Topic is Blockchain and we plan to get down and dirty discussing viable use cases and debunking all of the hype around two of the most overused buzzwords with some of the top minds working in both fields.
Thank you to our amazing partners Phase Two, Semio.ai, and ObEN for helping us keep this event FREE!
We will have 40 seats reserved for those who buy a ticket. Ticket proceeds benefit after school STEAM programming in the most underserved neighborhoods of LA. #OurCityOurKids
We expect a packed house, so come early and bring ID.
RSVP does not guarantee admittance. First come first serve.
Schedule
6:30-7:30pm - Arrival / Networking
7:30-8:30pm - Panel Discussion
8:30-9:00pm - Q/A
9:00-9:30pm - Networking
Speakers
Nikhil Jain is the co-founder and CEO of ObEN , an artificial intelligence company developing Personal Artificial Intelligence (PAI), a 3D intelligent avatar that looks, talks and behaves uniquely like its human counterpart. ObEN is an early adopter of Project PAI, a blockchain-based platform designed to give people the ability to create, own, and manage their own PAI and any personal data tied to the PAI. Prior to ObEN, Nikhil co-founded technology companies OnGreen and Up and Running Software. Nikhil has an MBA from the University of Southern California and a B.S. in Electrical Engineering from Pondicherry University.
Eman Safadi - COO, LA Blockchain Lab; Principal, EHS Consulting. Eman is a strategy consultant who helps organizations identify and implement key technologies that can fundamentally change their business, most recently focusing on blockchain, tokenomics, and use cases across the healthcare vertical. She is also the COO of LA Blockchain Lab working to build the blockchain ecosystem in Southern CA. Prior to that, Eman led key technology initiatives for US Dept of Education to overhaul and modernize the FAFSA process. She was also Chief of Staff for HM Queen Rania of Jordan where she oversaw all local and international operations. Previously, Eman cofounded Xypnos, a developer of embedded IOT software. She ran WorldCare Technologies, which operates the largest telemedicine network internationally and spent time at the World Bank, McKinsey, and Verizon. She holds an MS in computer science from MIT and an MBA from Harvard Business School.
Nick Cassimatis is currently the founder of Unitary Labs, a startup that uses AI to make software development thousands of times faster. Previously, he was the head of Samsung's North American AI Research. He was the founder of SkyPhrase, Inc., which created a technology that understood more complex natural language with greater precision than had ever before been possible. In 2013 SkyPhrase was acquired by Yahoo, where Nick was the head of the Deep Natural Language Processing team. Nick founded SkyPhrase while he was on the faculty of the Cognitive Science and Computer Science Departments at the Rensselaer Polytechnic Institute. While there, Nick founded the Human-Level Intelligence Laboratory and led its research into learning, cognitive architectures, reasoning, knowledge representation, and computational linguistics. Nick was a National Research Council Postdoctoral Associate at the Naval Research Laboratory, where he conducted research in robotics and cognitive architecture, collaborating with researchers from MIT and NASA on the Robonaut project. Nick received his doctorate and undergraduate degrees from MIT, and his masters degree from Stanford.
Moderator
August Bradley is the Producer and Host of MIND & MACHINE, a weekly Podcast & YouTube talk show with people at the forefront of transformational technologies and futurist ideas (www.mindandmachine.io).
August is also a consultant with YearZero, where he does strategy, media, marketing, and business development for radically innovative tech ventures. He also helps traditional companies initiate disruptive tech advantages in their fields, before they're disrupted by others. In this capacity he works with Blockchain, Artificial Intelligence/Machine Learning, AR/VR, IoT, Robotics, 3D Printing and Sensor-Tech.
Community Partners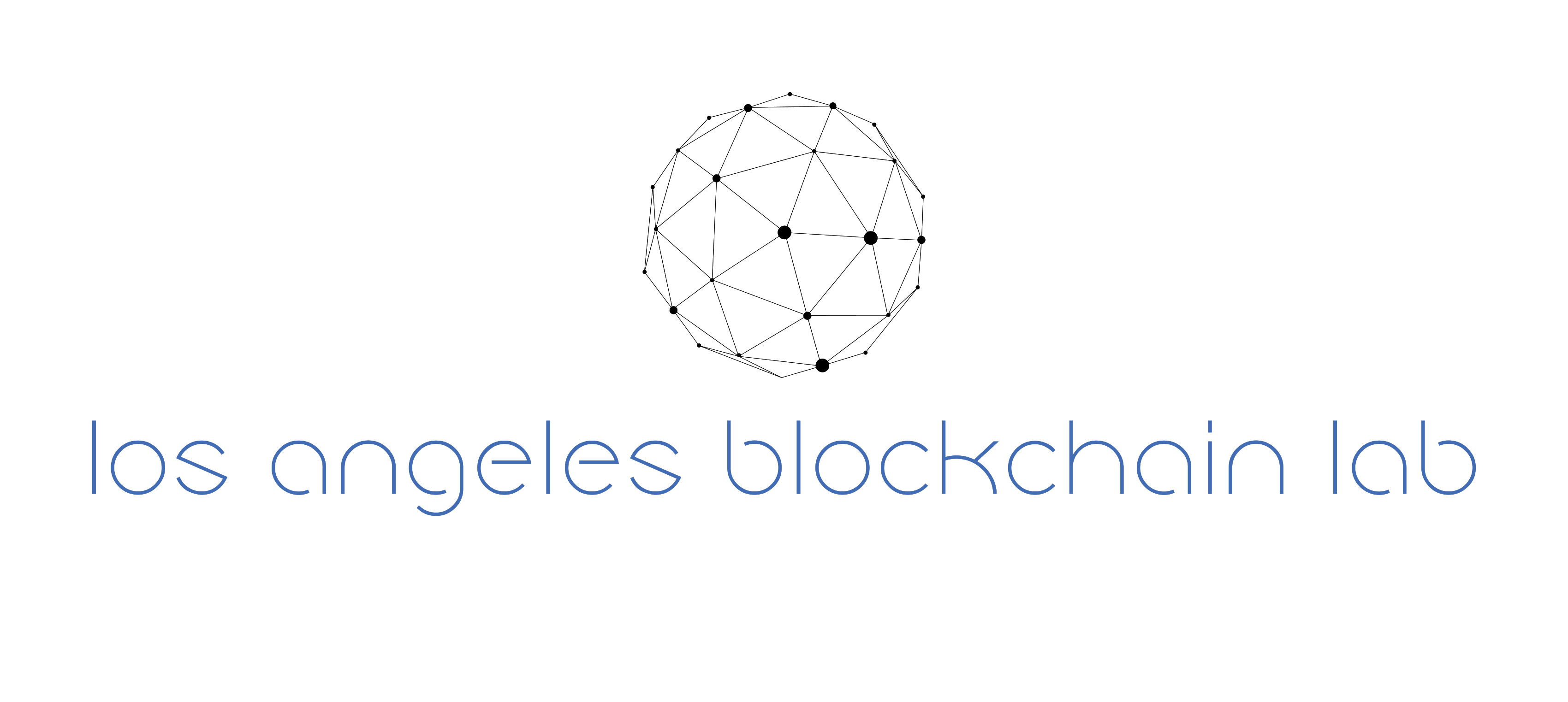 Organizer of AI LA: Blockchain + AI Discussion
AI LA is a community of today's most curious minds focused on tomorrow's most challenging problems. We explore the impacts artificial intelligence, machine learning, and other emerging technologies will have on humanity. We acknowledge that AI is influenced by both art and science, and that human concerns outweigh technological ones.