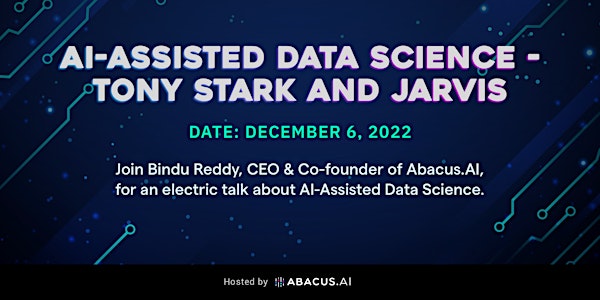 AI-Assisted Data Science - Tony Stark and Jarvis
Join Bindu Reddy, CEO & Co-founder of Abacus.AI, for an electric talk about AI-Assisted Data Science.
About this event
The future of enterprise AI will be both automated and intelligent. We will review state-of-the-art meta and deep learning techniques that enable data scientists to partner with intelligent systems and create enterprise class AI systems.
Data Scientists will be mini Tony Starks, who instruct Jarvis like LLMs (Large Language Models) on how to experiment and iterate on machine learning models, evaluate their results, and operationalize them. These LLMs will in-turn instruct MLOps platforms on data cleaning, transformation, active learning, model operationalization and other components
We will cover how that future will evolve over the coming years.
Attendees will be receiving an AI Proficiency Certificate