AI and Machine Learning: Tech Trends and Investing
Event Information
Location
CBRE
400 Hamilton
Palo Alto, CA 94102
Description
Based in the San Francisco bay area, Angel Launch connects startups to angel investors and has a database of thousands of investors.

Want to volunteer? Contact us for code to volunteer. You get a comp ticket in exchange for helping up to 30 minutes with registration, set up or clean. You attend the entire program with dinner and drinks.

Contact us: Josh Stroud 310 902-6990 Josh.e.stroud@gmail.com or Angel Launch at 650 226 3490
AI, the science of making intelligent machines, is now a popular area for investing and technical development. We explore new trends for machine-learning technologies and big data. Understand the challenges in designing computers to understand and interpret natural language in the same way as human brain power.
Understand how to attract investors and develop business strategies to become successful, and tap into emerging markets for AI and machine learning.
Identify the new trends and how can your company take advantage of business opportunities.
Discover the critical factors to assess valuations for startups in this market
Learn how Fortune 500 companies should form partnerships with startups and investors to identify new areas for R and D in these markets
Hear investment trends for data and machine intelligence and hear top startups pitch
Evaluate strategies to attract funding for AI ventures
Consider challenges facing enterprise users for adoption and use of robots

Learn how cutting-edge companies use AI technologies to solve complex problems for industry, enterprise, government, and national security in these markets:

communications
cyber and national security
enterprise
infrastructure
healthcare
manufacturing
__________________________________________
SCHEDULE
4:30-5:15 Workshop: How to Raise Funding for AI Startups
Jayanthi Rangarajan, CEO, SuccessInc.

5:15-6:15 Networking, Demo Showcase tables, drinks and food

6:15-7:30 AI Investment and Tech Trends
Panel of angels, investors, VCs, and experts discuss market opportunities.

Speakers will be followed by startups pitching.
Yash Hemaraj, Principal, Benhamou Global Ventures

Lisha Li, Principal, Amplify Partners

Jocelyn Goldfein, Managing Director, Zetta Venture Partners

Clint Chao, General Partner, Moment Ventures

Stan Fung, Managing Director, Drum Tower Ventures

Kartik Gada, Executive Director, Woodside Capital

Michael Novikov, Knowledge Investor

Moderator: Larry Chao, Partner, Silicon Catalyst
7:30-8:30 Networking and Demo Showcase Tables

____________________________________________________________
SPEAKERS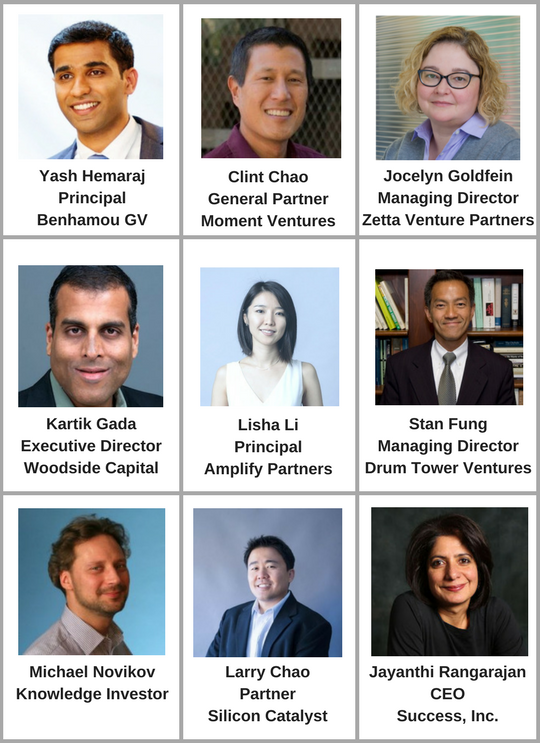 ____________________________________________________________
INVESTORS OR TECH EXECS SPEAK ON PANEL AND JUDGE STARTUPS
We invite speakers for panel and experts or give a short talk. Send email to speak@angellaunch.com with link to bio and areas of expertise. Qualified investors include angels, VCs, corporate, strategic.
WHO SHOULD ATTEND
Startups, tech, engineers, investors, consumer electronics, enterprise, web development, chip design,venture capitalists, angels, small business owners, media and entertainment professionals, retail owners, entrepreneurs, mobile, Internet, digital media, startups, service providers, legal, financial services.
STARTUPS PITCH (THESE SPOTS SELL OUT QUICKLY)
For this event, startups must be relevant to the AI or Machine Learning, either software or hardware. If you are not sure, send us an email. Demo@Angellaunch.com. Startups can register to pitch. You get 1 minute after your pitch for questions.

HOST A DEMO EXHIBITOR TABLE
Host a demo table during our networking session in our room to meet investors; customers, and partners. Includes Wifi and outlet. Does not include Exhibit hall reception, just in our room..

Refund Policy: We do not issue refunds, but tickets may be used by others or used as credit for the amount you paid to a future event.

_______________________________________________________
Speakers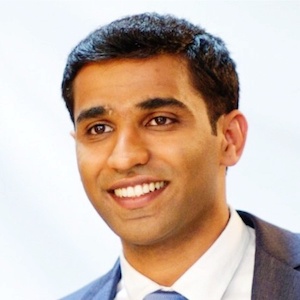 Yash Hemaraj
Principal at Benhamou Global Ventures
Yash Hemaraj is a venture capital investor at Benhamou Global Ventures. Prior to BGV, Yash was one of the first engineers at SpiderCloud Wireless, a venture backed bay area startup building indoor wireless systems. He architected key components of the product, innovated on 4 patents on indoor wireless systems and managed the 3G line of products as the product manager.
At BGV, his focus areas are cloud technologies; virtual and software defined networking; productivity-based applications; cyber security, mobility and the Internet of Things – primarily those that drive the digital transformation of enterprises. He regularly advises entrepreneurs in multiple aspects of startups, including fundraising, go-to-market strategy and product development and is a mentor at various accelerators such as the 1871 in Chicago.
He graduated with a MBA from the Kellogg School of Management, Northwestern University, MS in Electrical Engineering from the A. James Clark School of Engineering, University of Maryland and BE in Electronics and Communication Engineering from the National Institute of Technology Karnataka, Suratkal.
He is also a fellow of the Startup Leadership Program, Silicon Valley and has been board member at various non-profit organizations.
_______________________________________________________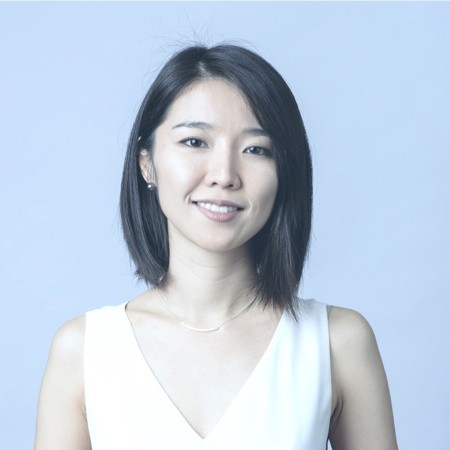 Lisha Li
Principal at Amplify Partners
LLisha is a principal at Amplify Partners. She invests in technical founders solving ambitious problems. From compute substrate to the creative process, medicine to manufacturing, she is excited to be investing at a time when machine intelligence and data-driven methods have such incredible potential for impact. Investments she has been involved with include Embodied Intelligence and Primer. Lisha completed her PhD at UC Berkeley focusing on deep learning and probability. While at Berkeley she also did statistical consulting, advising on methods and analysis for experimentation and interpretation, and interned as a data scientist at Pinterest and Stitch Fix. She was the lecturer of discrete mathematics, as well as the graduate instructor for probability and computer science theory. She is @lishali88 on Twitter and @lapis.lazuli.8 on Medium.
_______________________________________________________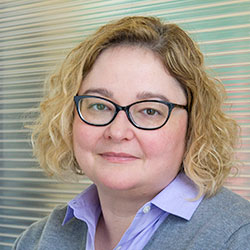 Jocelyn Goldfein
Managing Director at Zetta Venture Partners
Jocelyn Goldfein is a Managing Director at Zetta Venture Partners where she invests in the intelligent enterprise - early stage startups applying AI to solve business problems. She's particularly excited about the potential of AI to optimize infrastructure, security, supply chains, and worker productivity.
Jocelyn is a widely recognized industry expert on product strategy, infrastructure and organizational scale. Her career as an engineering leader spans from early stage startups to high-growth years at Facebook and VMware.
During her tenure at Facebook, she helped convert News Feed to Machine Learning and spearheaded the transition to a 'mobile first' product organization. As an early engineer at VMware, she built core virtualization technology and ultimately created and led VMware's Desktop Business Unit. Jocelyn also held engineering and leadership roles at startups Datify, MessageOne and Trilogy/pcOrder.
Jocelyn has a passion for STEM Education and serves on the board of Harvey Mudd College and lectures at Stanford University, where she received her BS in Computer Science.
_______________________________________________________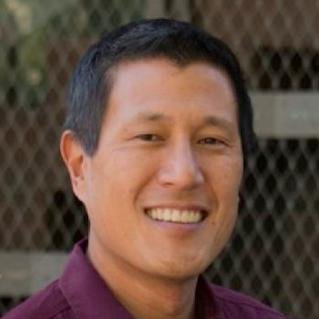 Clint Chao
General Partner at Moment Ventures
Clint Chao is a founding General Partner of Moment Ventures. Moment is an early-stage VC firm investing in the Infrastructure of Everything: startups that are connecting digital and physical networks. Moment looks for companies in 3 primary areas: (1) Innovations in traditional IT, (2) New Device Ecosystems and (3) People-Based Platforms. Some of our investments include Soha, Skyward, Payable, Netsil, Swing Education, Call9, Copia, Viptela, World View and Nodeprime (acquired by Ericsson).
Prior to Moment, Clint was a co-founding Managing Director at Formative Ventures, an early-stage VC firm. During his time at Formative, Clint invested a third of the fund's capital in early-stage technology startups, focusing on software infrastructure, web services, cloud computing applications and advanced semiconductors. Clint's investment and board leadership experience include Mashery (acquired by Intel), SOASTA, Silicon Clocks (acquired by Silicon Labs), Vungle and Zyray Wireless (acquired by Broadcom). Clint is an experienced technology executive who brings more than 20 years of start-up operating experience including marketing, sales and business development to Formative Ventures.
_______________________________________________________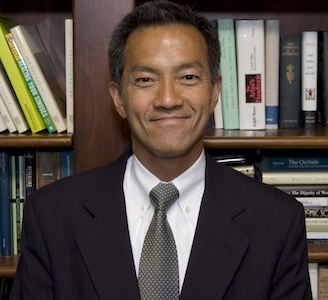 Stan Fung
Managing Director, Drum Tower Ventures
Stan has more than 25 years of experience in venture capital investing and over 30 years of experience with emerging and established technology companies. Prior to Drum Tower, Stan was a private investor and strategic advisor, and serves as a Director on the Board of a number of companies in China and the US, which included Board experience with three NASDAQ-listed companies.
Stan spent 2010 as an Asia Programs Fellow at the Ash Center at Harvard Kennedy School.
Stan was previously a Managing Director at Zero Stage Capital ("ZSC") where he worked between 1992 and 2004. At ZSC, he led investments in technology, media, software and energy-related companies. Stan's investment results included seven successful initial public offerings (IPO's) on the US NASDAQ market.
Stan has been on the judging panel of numerous business plan contests, including the prestigious MIT US$100K Entrepreneurship Competition (which he co-founded in 1989), the MIT-CHIEF (MIT China Innovation and Entrepreneurship Forum) Business Plan Contest, and the Harvard Business School New Venture Competition. Stan is also on the Advisory Board to The Breakout Labs, a project of the Thiel Foundation. Stan serves on the Investment Committee of the University of Massachusetts Foundation, Inc.
_______________________________________________________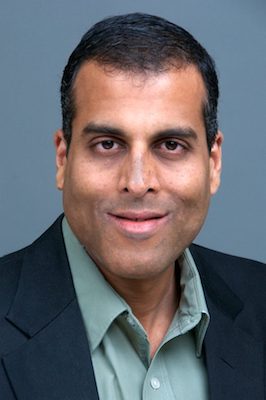 Kartik Gada
Executive Director
Woodside Capital
Kartik Gada has 20 years of experience across investment banking, hedge funds, and technology business unit management. At Woodside Capital, his focus is on Artificial Intelligence, FinTech, and other advanced, high-impact technologies.
He was previously a Managing Director at Reliance Capital. Before that, he founded 3D Strategies Management, a commodities futures hedge fund that was among the highest returning small funds during that period, with portfolio returns of 70%/year from 2009-13. Earlier, he was a Director at Netgear, responsible for the full P&L of the $250M consumer products division, launching 14 of Netgear's 20 biggest products at the time.
Kartik is the author of a widely read book on the new economics of technology, The ATOM (http://atom.singularity2050.com/), that has been featured in a Google Talk, multiple television programs, and numerous keynotes, including at the European Union in Brussels, Belgium. He teaches a popular finance class at Stanford University, and is scheduled to add an additional class about the economics of disruptive technologies.
Kartik has an MBA from the University of Michigan, Ann Arbor, and is the entrepreneurship co-chair for the UMichBay Area Alumni Board. He additionally studied engineering at Stanford University and Case Western Reserve University.
_______________________________________________________________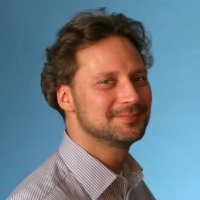 Michael Novikov
Knowledge Investor
Knowledge investor. He's been a founder & CEO, ADMIN Ltd. (www.adminltd.com) since 1998, a St. Petersburg, then San Francisco based consultancy focused on mobile content & Internet industry development, e-commerce, high-tech VC investments, an organizer of Russian E-Commerce Conference (1998-2001), Internet & Investments Forum (2000, 2002), Mobile VAS Conference (2004-2012). He's a founder of MobileMonday St. Petersburg, an investor in high-tech companies (in RU, UK, US), a mentor at Momentum Accelerator (a mobile startup incubator, San Francisco).

Previously he was a marketing manager at Arcadia Inc, a scientist at Zoological Institute RAS. In 1995 he worked for Finnish Academy of Sciences and University of Jyvaskyla in Finland, and in 1994 for the US Government in Hawaii.

He was a jury member of Interactive Publishing TOP Award (Zurich), Russia editor at EuropeMedia (London), organizer of First Tuesday St. Petersburg. He attended Esther Dyson's High-Tech Forums, 2nd EU/CEEC Forum on Information Society (European ministerial telecom conference, Prague, 1996). He was invited to 8th Regulatory Colloquium of ITU/WorldBank (a meeting of telecom regulators aimed to address policies & regulatory issues surrounding electronic commerce; Geneva, 1998). He's a frequent event speaker: German-Russian Forum (Berlin, 2000), Russian Internet Forum (Moscow, 2002), RBCC St. Petersburg International Investment Forum (2006), MobileMonday Global Summit (Helsinki, 2006), Nordic Mobile Media (Riga, 2006), Optimizing OSS & Service Provisioning (Prague, 2008), Digital Marketing Forum (Moscow, 2009), MDays (Frankfurt, 2012), Horasis Global Russia Business Meeting (Luxembourg, 2012), New Materials for Aerospace (San Francisco, 2015), Investments in Aerospace (Menlo Park, 2016).

He studied biology at St. Petersburg State University & at a PhD program, Zoological Institute RAS; economics & management at LETI-Lovanium International School of Management (St. Petersburg).
_______________________________________________________________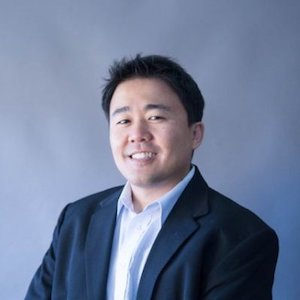 Larry Chao
Partner at Silicon Catalyst
_______________________________________________________________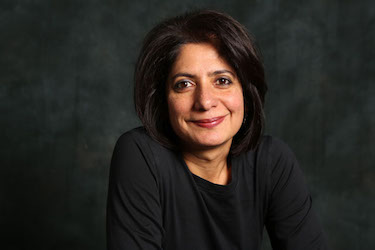 Jayanthi Rangarajan
CEO, Success, Inc
Jayanthi Rangarajan is a dynamic executive and uber technologist with passion for driving business, innovation and scale. As CEO of Success Inc., she works with Startups and Enterprise to grow capital, overcome market hurdles, win customers and increase valuation. She has a breadth of expertise in current ecosystems, mobile devices, cloud platform & disruptive technologies. Jayanthi has been successful at both techno-giants and startups with raising capital, building agile teams and taking complex products from concept to world-wide adoption.
Jayanthi led her very first startup Novarra from Series A to a successful financial exit, building Enterprise & Consumer products, global customers and patented innovations now mainstream in iOS, Android & Web servers. Nokia first acquired the company and shipped solutions on 300M+ phones. Later BMW acquired the company for its Connected, Open Mobility Cloud services platform. She was also chief spokesperson to build brand and thought leadership in press & industry.
Previously, she was a fast-track executive at Motorola in the Digital Cellular Group during its peak growth and later in the Internet & Networking Group working on strategy/IP and technologies to build/acquire. She gained a foundation in best practices and product lifecycles (e.g. 24X7, 5-9s, voice & data, remote sensors, e-commerce, location services, speech & intelligent assistants etc.) On ex-pat assignment in Tokyo to win key contracts, she also became fluent in business Japanese. Jayanthi personally authored an umbrella Location patent on the ubiquitous "Search near X" use case in search engines.
Previously, Jayanthi was at Accenture on assignment in San Ramon, California. She holds an MSEE from Rensselaer (RPI), and BSEE from Anna University.
Date and Time
Location
CBRE
400 Hamilton
Palo Alto, CA 94102