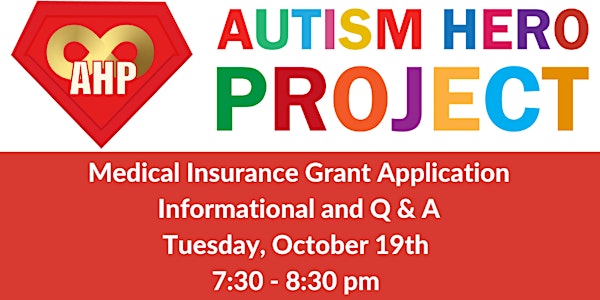 AHP Medical Insurance Grant Application Informational and Q&A
AHP Medical insurance Grants are LIVE! We will explain in detail how to complete the application and answer all your questions.
About this event
This is an opportunity to learn more about our Medical Insurance Grants to access Applied Behavior Analysis Therapy (ABA) and other therapies for a child on the autism spectrum who needs access to ABA therapy.
Are you uninsured, have Medicaid or an employer sponsored health insurance plan but still don't have access to ABA Therapy ... or financially just can't afford the health insurance premiums even with medical insurance that can access ABA? AHP is here to the rescue!
We will also have a private insurance broker available to answer your medical insurance questions as well.
Join us to learn more about The Autism Hero Project and how we can help!
We will be live from our Facebook page! Click Here
Don't have Facebook...that's okay we will send you a Zoom Link prior to the event to login and join us!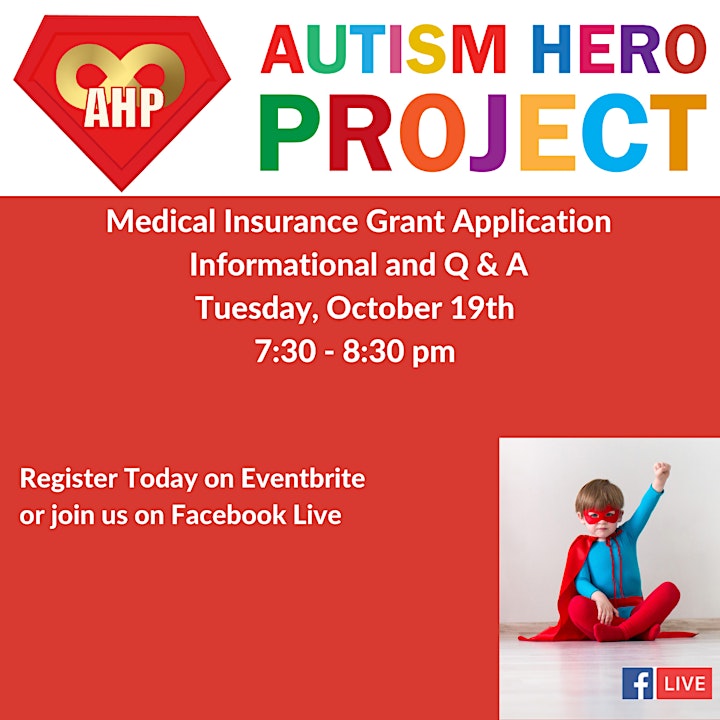 Organizer of AHP Medical Insurance Grant Application Informational and Q&A
About The Autism Hero Project
The Autism Hero Project is a nonprofit organization that seeks to improve the lives of people with autism, people otherwise on the autism spectrum, and their families by purchasing medical insurance for ABA therapeutic services. AHP also educates others in understanding autism-related needs in everyday life, and promoting more than just awareness among communities. They strive to create a world of inclusion, where ALL means ALL. For more information about AHP, visit www.autismheroproject.org.