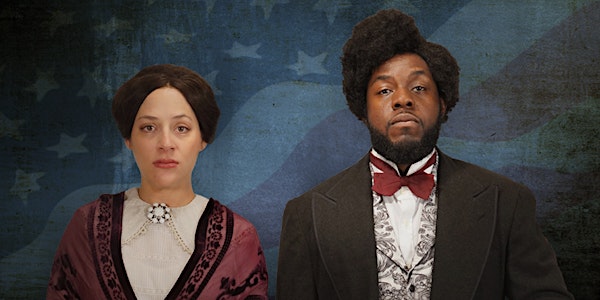 Agitators: past, present and future
Date and time
Sunday, September 30, 2018 · 2 - 5pm CDT
Location
Park Square Theatre 20 West 7th Place Saint Paul, MN 55102
Description
The Agitators, the story of Susan B. Anthony and Frederick Douglass, is on stage at Park Square Theatre Sept 21 - Oct 28. Join us on Sunday, Sept 30, for a post-show conversation with Peter Rachleff, history professor and co-executive director of the East Side Freedom Library, sharing insights he uncovered as dramaturg for The Agitators, and focusing on the question: how is this this story signficant today.
The conversation will be immediately after the 2:00 PM performance.
Free with purchase of a ticket to the play.
$16 tickets available for the East Side Freedom Library Community. Use promo code EFL when ordering at www.parkquaretheatre.org or call 651.291.7005.
East Side Freedom Library has a limited number of complementary tickets. If this is the best way for you or someone you know to get access to this conversation, contact Clarence at clarence@eastsidefreedomlibrary.org to access this opportunity.
About The Agitators:
By Mat Smart; Directed by Signe V. Harriday
On stage Sept 21- Oct 28 on the Proscenium Stage
Young abolitionists when they met in the 1840s, Susan B. Anthony and Frederick Douglass were full of hopes, dreams and a common purpose. A fascinating story of a seemingly unlikely, yet true friendship – lasting 45 years from its beginning in Rochester, New York, through a Civil War and on to the highest halls of government. Great allies? Yes. And at times, great adversaries. They agitated the nation, they agitated each other and, in doing so, they helped shape the Constitution and the course of American history.
Park Square Theatre, 20 W 7th Place, Saint Paul
About the organizer
Park Square Theatre seeks to enrich our community by producing and presenting exceptional live theatre that touches the heart, engages the mind, and delights the spirit.